What Is Oscar-Nominated Couple Greta Gerwig And Noah Baumbach's Combined Net Worth?
This year at the Academy Awards, two of the filmmakers whose movies were nominated for Best Picture happen to be couple. Noah Baumbach (Marriage Story) and Greta Gerwig (Little Women) have been together for years, and worked on films like Frances Ha. So how much are they worth individually and together? Let's find out.
Greta Gerwig is a past Oscar nominee
Gerwig's name first began to pop up in conversations as an actress. In fact, she was slated to star in the never-realized How I Met Your Mother spinoff. However, her career took a different direction, and she opted to spend more time behind the camera as a writer and director.
Her directorial debut, Lady Bird, was released in 2017. It received critical acclaim. Lady Bird was nominated for five Academy Awards. Among those, Gerwig was nominated both for her original screenplay and her directing. The latter nod made her only the fifth woman ever nominated for Best Director.
Noah Baumbach wrote and directed 'Marriage Story'
Baumbach has been in the business a bit longer than his partner. His directorial debut came in 1995 with Kicking and Screaming. He co-wrote two films with Wes Anderson: The Life Aquatic with Steve Zissou and Fantastic Mr. Fox.
Like Gerwig, Baumbach has also been nominated for an Oscar in the past. He was up for Best Original Screenplay for his 2005 film The Squid and the Whale. Baumbach is known for working with Ben Stiller on movies such as While We're Young and The Meyerowitz Stories.
They are competing against one another for Best Picture
This year, both Baumbach and Gerwig are nominated at the Academy Awards for separate films. Gerwig's Little Women is up for six awards, including Best Adapted Screenplay for her and Best Picture.
Meanwhile, Baumbach's Netflix film Marriage Story is also nominated for six Academy Awards this year. He is nominated for Best Original Screenplay, so they won't be competing there. But Baumbach's film is also up for the coveted Best Picture Award.
How did Gerwig and Baumbach meet?
Sometimes, the stories off-screen Hollywood stories are just as interesting as the ones that happen on-screen. One of Gerwig's first notable roles as an actress came in the 2010 film Greenberg, which was written and directed by Baumbach.
At the time of filming, Baumbach was married to Jennifer Jason Leigh, who also had a role in the film and wrote the story with him. However, months after its premiere (which she didn't attend), Leigh filed for divorce. The timeline is unclear, but it wasn't long after the Gerwig and Baumbach were linked, both romantically and through other projects.
Noah Baumbach and Greta Gerwig's combined net worth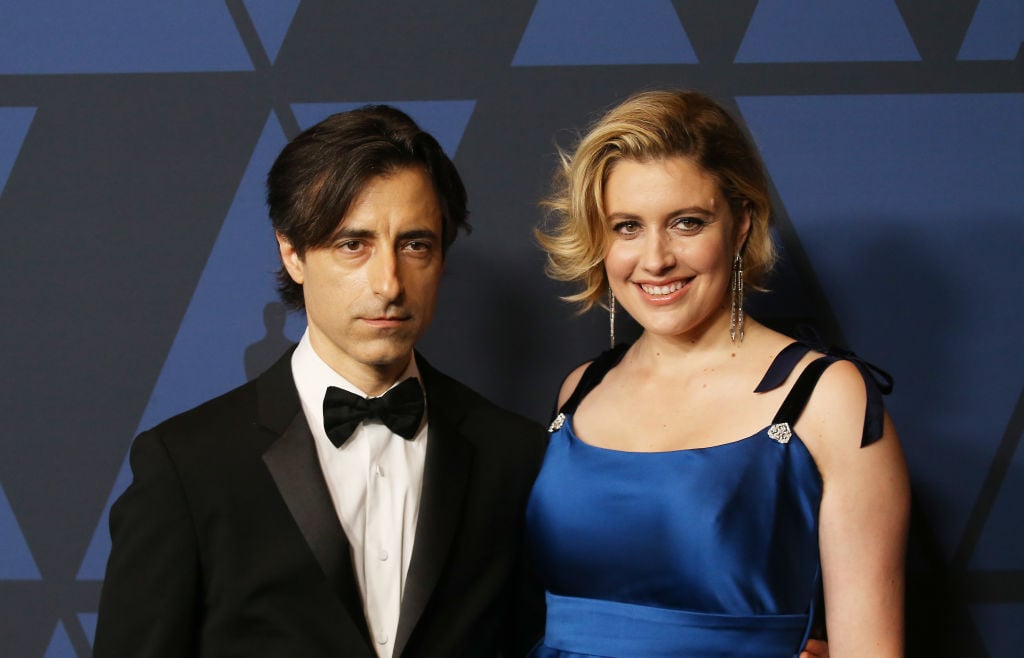 Given that he's been in show business longer, and is more than 10 years her senior, Baumbach is doing a bit better for himself financially than his partner. According to Celebrity Net Worth, he is thought to be worth around $16 million.
Gerwig, meanwhile, is probably worth closer to $4 million. The two live in New York City with their son, Harold, who was born sometime in early 2019.