Oscar Snub Aside, J.Lo's 'Hustlers' Performance Was Still Rewarding, Says Keke Palmer
To define Keke Palmer in one word; awesome. You've watched her grow up on the big screen before your eyes. Making her debut as a child actor in movies like Barber Shop 2, Akeelah and the Bee, and the Nickelodeon show True Jackson, VP, Palmer most recently completed a role as Mercedes in the major motion picture Hustlers. She worked alongside some of the best in the industry, including the one and only Jennifer Lopez (A.K.A Ramona).
Her comedic personality was what brought her to the attention of the producers. Palmer is a social media queen. She is constantly posting hilarious videos of herself doing different voices, and types of acting (she does a pretty great silent reaction video) to her 9 million followers.
'Hustlers' is more than a stripper movie; it's a pivotal moment for women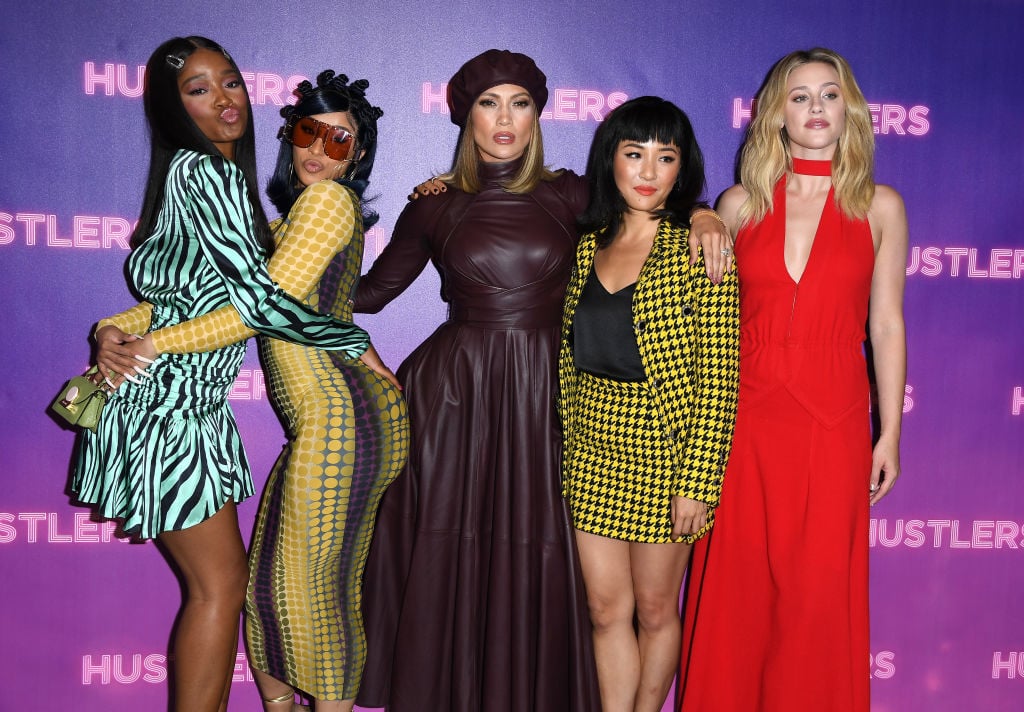 If you're like anyone else who has seen Hustlers, you were amazed by the performances these women put on. Outwardly, the movie comes off as a sexy stripper comedy, but it goes deeper than that. We get to see why these women are doing what they do, and the main theme is to support their families. As if it were inspired by a current-day Marxian-theory, we see the former strippers band together to rob their big Wall Street clients. In other words, the women are forced to take matters into their own hands to make sure they can survive (and they sure look good doing it!). The movie takes place in 2007, which as we know, is right before our last economic recession.
Palmer's reaction to the Lopez Oscar snub
Throughout the movie we see a compelling performance by Lopez, who was the buzz of a lot of conversations involving Oscar nominations. Lopez worked extremely hard to prepare for the movie, and called it her most challenging job yet. According to Vanity Fair article from September 2019, Palmer calls Lopez "a hard act to follow." She goes on to say "I hope she gets all of it because she deserves it." referring to Lopez's expected Oscar nominations.
Sadly (and surprisingly), Lopez was not nominated for an Oscar, but Palmer was still extra supportive of her fellow movie star and idol. In this recent interview, Palmer did with Harper's BAZAAR, she had some insightful words for not only Lopez but anyone who is overlooked by an award system for their achievements:
"Honestly, I feel like everybody deserves their respect and their opportunity to be acknowledged in that way," Palmer goes on to say, "the way my mom raised me when it comes to the arts, the point isn't to be validated by the acknowledgments. So I felt like the fact that [Lopez] wasn't nominated didn't take anything away from her performance. To me, the win was the fact that people got to see it and receive the emotion, the feeling. That was the reward."
Palmer is not what meets the eye
As we have seen in the truly empathetic way Palmer reacted to Lopez's Oscar snub, she is more than a comedian and actor. She has a genuine personality and a passion for being able to express herself positively through words. The 'sorry to this man' meme ignited after a Vanity Fair interview she did, where she could not identify former Vice President Dick Cheney by his photograph. Palmer was cool about it, laughing at herself and the commotion her response caused, but she wants people to know she is also articulate, a hard worker, and actively seeks to empower women of all kinds.
Palmer is just like the rest of us too, when it comes to dating, friendships, and insecurities. In her Harper's BAZAAR interview, she lets us in on the fact that dating and friendships are hard for her. Being a genuine person, she expects genuine friendships and relationships. Given her career and lifestyle, that can be hard to find. She often finds herself wondering "does this person really like me for me?" and to that, we say "how could they not, Keke?!"