Oscars 2020: The 1 Detail That Made Netflix's 'Marriage Story' Very Real
The Oscar-nominated film 'Marriage Story' is on Netflix. And it's one of the most realistic contenders for a number of reasons.
As the 2020 Academy Awards fast approaches, you may be searching for nominated movies to watch before they win (or lose). One of the easiest to catch is Marriage Story, starring Scarlett Johansson, which is available on Netflix. Read on to learn an interesting realistic aspect of the Oscar contender.
'Marriage Story' stars Scarlett Johansson and Adam Driver
In case you're not familiar, here's what you need to know about Marriage Story. The film stars Johansson and Adam Driver as Nicole and Charlie Barber. She is an actress and he a writer and director, and the two run a theater company together in New York City. But after an opportunity arises for her in her native Los Angeles, they split up.
Nicole takes their son, Henry, with her to LA, and begins divorce proceedings. Charlie, meanwhile, is dedicated to their life in New York and thinks Nicole will return. What follows is a narrative about the shifts in communication, lifestyle, and the struggles within the legal system when going through a divorce.
The Netflix movie was nominated for multiple Academy Awards
The film debuted at Venice Film Festival in Aug. 2019. It then had a limited theatrical release beginning in Nov. 2019, before it was released on Netflix internationally on Dec. 6, 2019. And Marriage Story has gone on to receive an impressive number of award show nominations.
As for the biggest celebration of films, Marriage Story is up for six Academy Awards. Actor nominations have been given to Driver, Johnasson, and Laura Dern for Best Supporting Actress. Additionally, Randy Newman's score is nominated, as is writer-director Noah Baumbach's Original Screenplay. It's also up for the top prize of Best Picture.
Is 'Marriage Story' based on true events?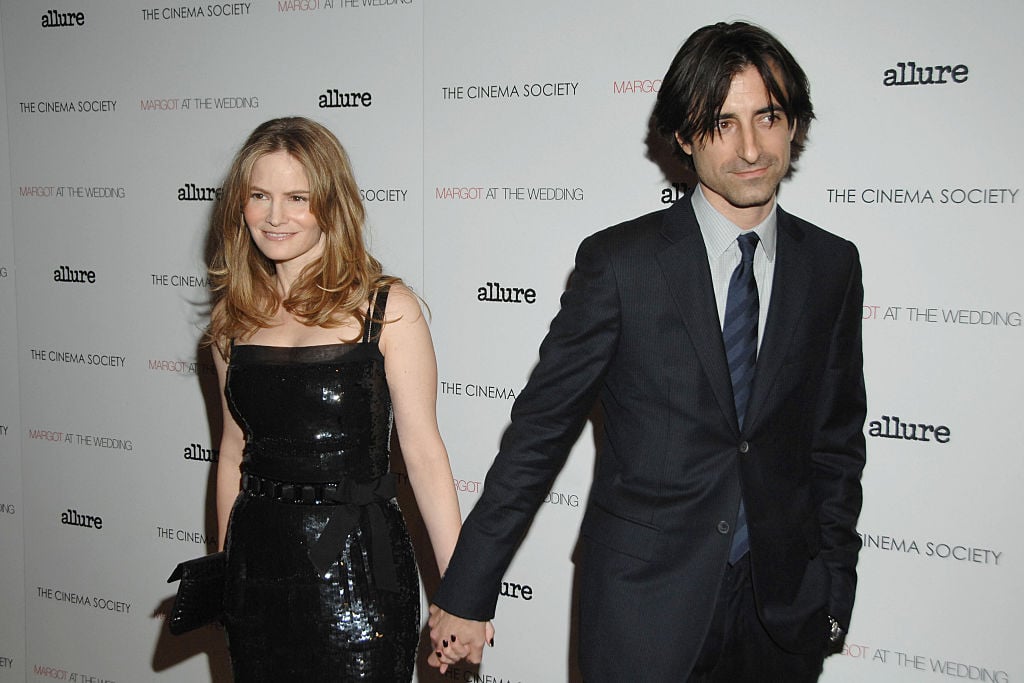 Baumbach has been on the Academy's radar for some time. He was previously nominated for his 2005 film The Squid and the Whale. The movie starred his then-wife, actress Jennifer Jason Leigh, who you may be most familiar with from her early roles in films like Fast Times at Ridgemont High. The couple was married from 2005-2013, though they separated in 2010. They have one son together.
If you think this sounds similar to the plot of Marriage Story, you're not the first one to make the connection. There are a few other similarities, too: Leigh is from Los Angeles and a show business family. They worked together on numerous projects. But Baumbach is clear that his film is not necessarily autobiographical.
This aspect of the movie is very real
While there may have been plenty of liberties taken with Marriage Story as it relates to Baumbach's life, there is at least one aspect of the film that is very real. The movie begins (and ends) with the reading of two letters, which Charlie and Nicole were instructed to write in counseling. Each wrote about what they love about the other.
And these letters themselves, as seen above, are not just props. According to Netflix's social media accounts, Johansson and Driver wrote them out in their own handwriting, so that they would seem as authentic as possible. In a film this realistic, this isn't entirely surprising, but it's a nice detail nonetheless.