Oscars 2020: Twitter Responds to Lupita Nyong'o Being Snubbed for 'Us'
Lupita Nyong'o started trending on Twitter when Oscar nominations were announced because audiences were shocked she didn't get a nod for her performance in Jordan Peele's horror film, 'Us'.
People are upset the Academy of Motion Picture Arts and Sciences snubbed Lupita Nyong'o when they announced Oscar nominations on Jan. 13, 2020. 
Nyong'o, who won an Oscar in 2014 for her breakout role in 12 Years a Slave, has gone on to star in Star Wars: The Force Awakens (2015), The Jungle Book (2016), Black Panther (2018), and others. Most recently, the 36-year-old actress who grew up in Kenya appeared in Star Wars: The Rise of Skywalker (2019). But it's her role in Us, the horror movie from actor and Academy Award-winning director Jordan Peele, that has people talking.
What is 'Us' about? 
In the movie, Nyong'o plays Adelaide Wilson, a woman who returns to her childhood home with her husband, Gabe (Winston Duke), and her two children for a family vacation.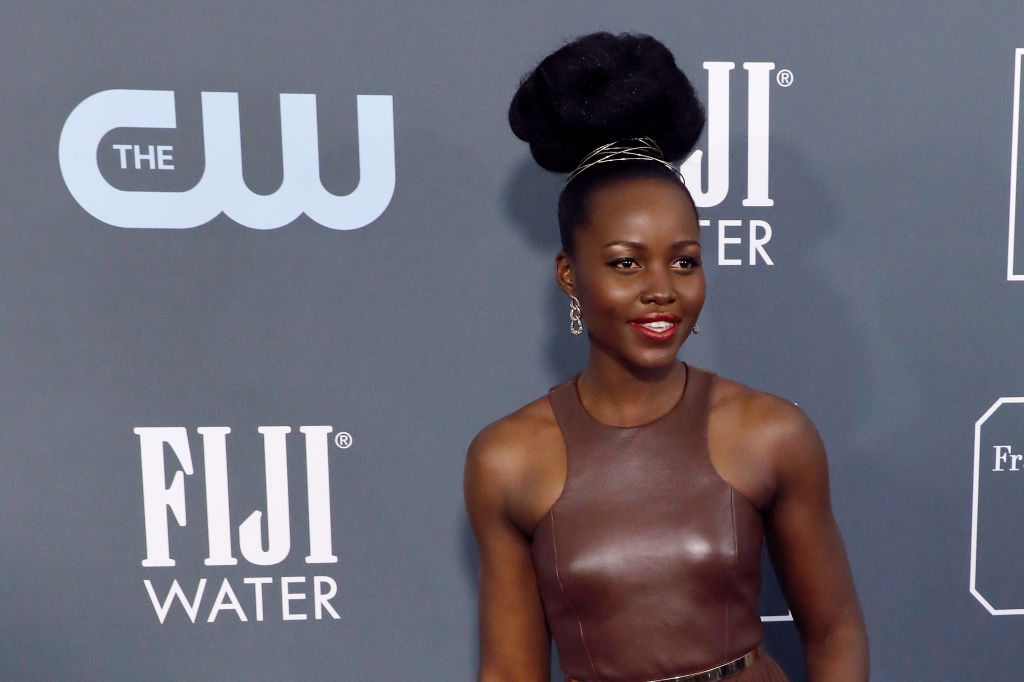 Despite the warm weather and time spent sitting on the beach, Adelaide can't help shake this feeling that something bad is going to happen. Sure enough, something bad does happen when Adelaide and her family discover masked strangers outside their home who they eventually realize look just like them. 
Watch the trailer for Us below:
She played two characters in 'Us'
Nyong'o had a dual role in Us playing the role of Adelaide and her evil counterpart known in the film as Red. This has been a major sticking point with fans who are upset Nyong'o got passed over for an Oscar nomination because she played not one part but two. 
Not nominating Nyong'o a 'major snub'
According to Newsweek, Nyong'o began trending on Twitter practically as soon as the best actress nominees were announced. Fans were outraged the actress got passed over in spite of the two parts she played. 
"There were not five better performances by a lead actress than Lupita Nyong'o's extraordinary performance in Us. Major snub," Touré, host of the Touré Show podcast tweeted. 
Leah Greenberg, co-author of We Are Indivisible: A Blueprint for Democracy After Trump, shared her thoughts on the Nyong'o not getting nominated, saying, "Wait I'm sorry they ignored Lupita Nyong'o and nominated Scarlett Johansson TWICE?"

Scarlett Johansson received two nominations. She's up for Best Actress thanks to her performance in Netflix's Marriage Story as well as Best Supporting Actress for her role in Jojo Rabbit. 
Others chimed in sharing their disappoint. "Lupita performed brilliantly two different characters in Us and got no nomination. So unfair," one person tweeted. "More than any other snub, #LupitaNyongo's hurts the worst," another wrote. 
Other tweets read "Where is #LupitaNyongo???" and countless ones said the actress got robbed of the nomination. Many others said she "gave one of the best performances of the year."
While Nyong'o got passed over for an Oscar nomination along with many others — Jennifer Lopez and Awkwafina we're looking at you — the actress did receive a nomination for a Screen Actors Guild Award, aka a SAG Award. We'll find out if Nyong'o goes home with a SAG Award come Jan. 19, 2020, when the ceremony airs live on TNT and TBS at 8 p.m. EST.