Oscars 2022: Chris Rock Isn't Pressing Charges Against Will Smith After Slap, LAPD Says
Chris Rock declined to press charges against Will Smith after their altercation at the 2022 Oscars ceremony, the Los Angeles Police Department has revealed. The two actors made headlines on Sunday night following a tense moment on stage where Smith slapped Rock and shouted at him after Rock joked about Smith's wife, Jada Pinkett Smith. Here's what happened and what LAPD said about the incident.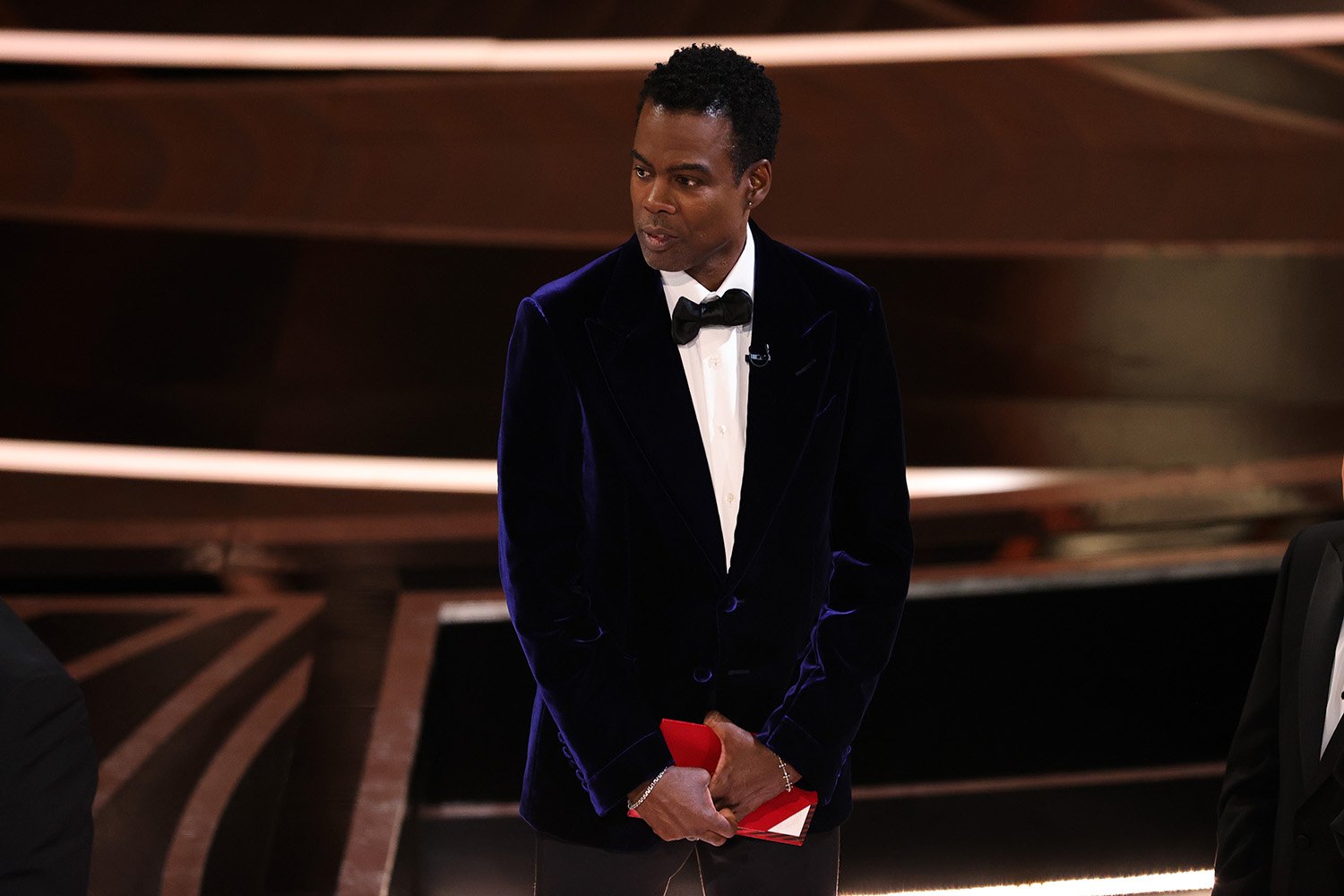 What happened at the 2022 Oscars between Will Smith and Chris Rock?
While introducing an award during the 94th Annual Academy Awards, Rock made a joke about Smith's wife that didn't seem to sit right with the couple.
"Jada, I love ya, G. I. Jane 2, can't wait to see it," the stand-up comedian said, seemingly referencing Pinkett Smith's bald hairstyle, a result of her alopecia.
Smith then walked onstage and slapped Rock before heading back to his seat. Looking flustered, Rock declared that Smith "smacked the s*** out of [him]" as Smith began shouting at Rock. ABC quickly muted the audio before viewers could hear Smith's words, but the camera showed Smith's face. Uncensored footage then surfaced online from international audiences.
"Keep my wife's name out ya f***ing mouth," Smith said repeatedly.
The incident has since gone viral on social media, with many fans and fellow stars sharing their opinions.
LAPD statement says Chris Rock won't press charges against Will Smith at this time
LAPD shared a statement with CNN on Monday, March 28, noting that they are aware of the altercation at the Oscars. The statement also said that Chris Rock "declined to file a police report" and therefore is not pressing charges against Will Smith at this time.
Here's the full statement from LAPD:
"LAPD investigative entities are aware of an incident between two individuals during the Academy Awards program. The incident involved one individual slapping another. The individual involved has declined to file a police report. If the involved party desires a police report at a later date, LAPD will be available to complete an investigative report."
Will Smith apologized to the Academy during his Oscars acceptance speech
Shortly after the incident, Smith entered the stage once again to accept the Oscar for Best Actor for his performance in King Richard. The actor broke down in tears during his lengthy speech as he discussed his journey to winning his first Oscar. And though Smith did not directly mention Rock's name, he did address the slap and apologized to the Academy for the disruption.
"I am being called on in my life to love people and to protect people and to be a river to my people," Smith said. "I know to do what we do you gotta be able to take abuse. You gotta be able to have people talk crazy about you. In this business, you gotta be able to have people disrespecting you, and you gotta smile and pretend that's OK."
Later, Smith added:
"I want to apologize to the Academy," he continued. I want to apologize to all of my fellow nominees. This is a beautiful moment and I'm not crying for winning an award. It's not about winning an award for me. It's about being able to shine a light on all of the people. Love will make you do crazy things."
The incident between Will Smith and Chris Rock at the 2022 Oscars ceremony has raised concern about the possibility of the Academy taking away Smith's award due to their Code of Conduct. However, the Academy has not yet stated plans to do so.
RELATED: Tiffany Haddish Reacts to 'Messy' Chris Rock and Will Smith Oscars 2022 Slap: 'That's What a Man Is Supposed to Do'