Oscars 2022: These 8 Nominees Could Make Award History
This year's Academy Awards are already shaping up to be a huge night for actors, filmmakers, and movies in general. It could become a night of firsts for many people, including Ariana DeBose, Troy Kotsur, and more. From the first win by a deaf male actor to the first Best Picture win by a Japanese film, here are eight Oscars 2022 awards that could make history.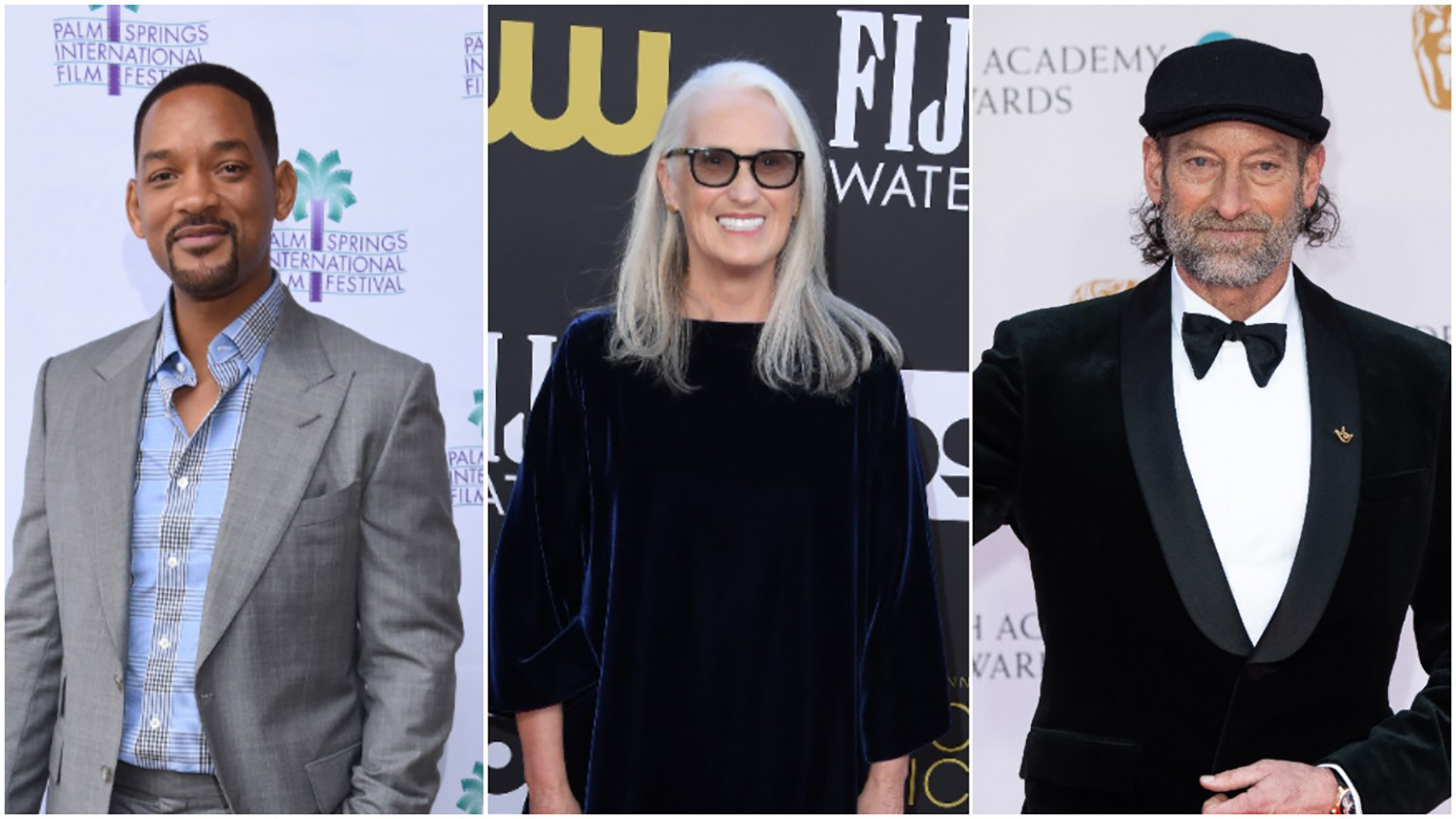 Troy Kotsur: The first deaf male actor to receive an Oscar
Troy Kotsur is up for Best Supporting Actor for his role in CODA. He plays Frank Rossi in the film, the father of Ruby Rossi (Emilia Jones), the only hearing member in her family. Kotsur is also the first deaf man to be nominated for an acting Oscar, so he's already made history at this year's awards show. Fun fact: Marlee Matlin, who plays Frank's wife in CODA, became the first deaf female actor to win an Oscar for 1987's Children of a Lesser God.
Kristen Stewart and Ariana DeBose: The first openly queer women to win Oscars for acting
Many LGBTQ actors have been nominated and won Oscars. However, they were not publicly out when they received nominations. Kristen Stewart has been nominated for Best Actress for Spencer, in which she plays Princess Diana.
Meanwhile, the Academy nominated Ariana DeBose for Best Supporting Actress for West Side Story, in which she plays Anita. If either Stewart or DeBose takes home an acting award, they'll become the first openly queer women to do so. DeBose already made history earlier this year as the first Latina to win a film award at the SAG Awards.
"It's an honor to be an Afro Latina queer woman of color and a dancer and a singer and an actor," DeBose told Variety at the time.
Will Smith: The fifth Black man to win the Oscar for Best Actor
Will Smith is up for Best Actor this year for his role as Richard Williams in King Richard. If he wins, he'll become only the fifth Black male actor in 94 years to take home the award for Best Actor. The previous winners were Sidney Potier (Lillies of the Field, 1963); Denzel Washington (Training Day, 2001); Jamie Foxx (Ray, 2004); and Forest Whitaker (The Last King of Scotland, 2006).
Ari Wegner: The first female cinematographer to recive an Oscar
Ari Wegner is up for Best Cinematography for her work on The Power of the Dog. She's only the second female cinematographer to receive an Oscar nomination, following Rachel Morrison for Mudbound in 2018. Wegner cited Morrison in her response to her nomination, per The Hollywood Reporter.
"For any DP, it's really a dream come true, especially for those of use forging an unconventional path," Wegner said. "Rachel came before me, but I still feel like it's a historic moment and hopefully a step toward breaking that ceiling more permanently, really smashing it."
Jane Campion: The third female director to win the Oscar for Best Director
The Power of the Dog could also make award history at the Oscars 2022 with director Jane Campion. She would be the third female director to take home the Best Director award. Previous winners included Kathryn Bigalow (The Hurt Locker, 2010) and Chloé Zhao (Nomadland, 2021). Campion was also nominated for Best Director back in 1994 for The Piano, making her the first woman to receive two nominations in that category.
Denzel Washington: The first Black actor to win an Oscar for the third time
Denzel Washington is up for Best Actor for his starring role in The Tragedy of Macbeth. If he wins, it will be his third Oscar award, following Best Actor for Training Day in 2001 and Best Supporting Actor for Glory in 1989. He'd become the first Black actor to win three times. Washington's 2022 nomination marks his ninth acting nod at the Academy Awards.
'Drive My Car': The first Japanese film to receive Best Picture or Best Director
Finally, Drive My Car has not one, but two chances to make Oscars history this year. The Japanese film is up for Best Picture as well as Best Director (Ryusuke Hamaguchi). Either win would mark a first. Drive My Car also made history as the first Japanese film to receive a Best Picture nomination.
Tune in to the 2022 Oscars ceremony on March 27 at 8 p.m. ET to see if these history-making award wins come true.
RELATED: Oscars 2022: What Happens if Kenneth Branagh Wins for 'Belfast?'