Oscars 2022 Plans to Honor 'Spider-Man,' 'The Godfather,' James Bond
Before the Oscar nominations came out, Sony campaigned for Oscars for Spider-Man: No Way Home and fans were hoping it would earn a Best Picture nomination. It did not, but that doesn't mean it won't be honored on Oscar night. Other popular movies, such as the classic winner of multiple Oscars, The Godfather, and the James Bond series will too.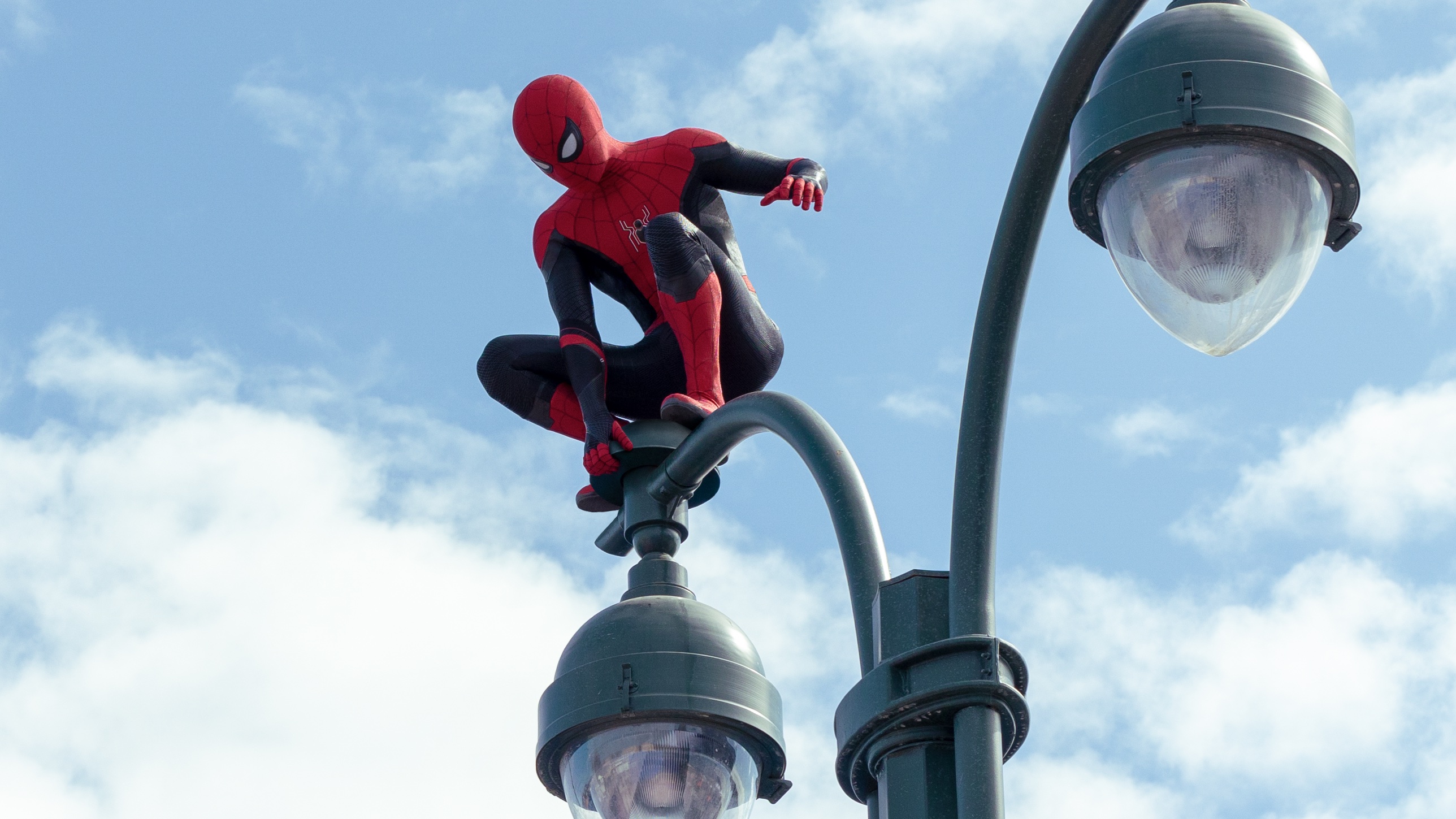 Producer Will Packer spoke about plans for the Oscars telecast at a Zoom press conference on March 24. Packer previewed his plans to honor movies that may not have gotten many nominations this year like Spider-Man: No Way Home, and also movies released in prior years. The Oscars air live at 8 p.m. ET/5 p.m. PT on ABC and also livestream on ABC.com.
The Oscars and 'Spider-Man: No Way Home'
Despite missing out on Best Picture, Spider-Man: No Way Home did get nominated for Best Visual Effects. However, Packer said the fans who made it the number one movie of the year at the box office will be further represented at the Oscars.
RELATED: What Oscars Hosts Amy Schumer, Wanda Sykes, Regina Hall Have Planned for the Show
"I don't care if you're somebody that loves all the movies that are nominated this year, if you're somebody who hasn't seen any of them and you watched Spider-Man five times," Packer said. "The point is that movies make you feel something. They can inspire you. They can make you aspire, right? And so when Shayla [Cowan] and I first came into this, we said, 'How do we do something that makes it feel like we want to unite people no matter who you are, where you are, what your background is? You know what? Movies really do unite people. That's the thing.' Movie Lovers Unite and we want to have a show, just you wait. We're not done yet. We're going to keep surprising you."
The Oscars' 'The Godfather' and James Bond plans
Daniel Craig's final James Bond film No Time to Die finally came out in 2021, too. It has three Oscar nominations for Best Original Song, Visual Effects and Sound. Packer, however, wants to honor all the James Bond films going back to 1962's Dr. No. It could also be another big night for The Godfather after sweeping the Oscars in 1972.
"We're also going to have timeless classics," Packer said. "This is the 50th anniversary of The Godfather. We're going to have Francis Ford Coppola's classic, we're going to honor it. We've got some surprises around that. By the way, 60 years of Bond. That's going to be on the show as well. These are two films, neither of them happen to be nominated [for Best Picture] this year but a lot of people love those."
Academy Award nominees and classics share space
Packer promised clip packages throughout the night celebrating the theme of Movie Lovers Unite. That includes the Oscar nominees and the fan favorites like Spider-Man: No Way Home.
"We definitely are going to have clip packages and we're going to, throughout the night, weave in this narrative of Movie Lovers Unite," Packer said. "And we're going to have elements from all types of movies. Certainly we're going to focus and showcase our nominated movies. That's what the show is anchored by but we are going to have elements of movies throughout the show, movies from popular movies from this year, movies throughout history."
RELATED: Why Marlon Brando Declined the Best Actor Oscar for 'The Godfather'
That's where the Twitter fan favorite award comes in, too.
"One of the things we're doing this year is we're acknowledging the fan favorite," Packer said. "Shayla and I talk about how there's always a conversation amongst real people about the movies they loved, what they liked and the scenes they liked. We said you know what? It would be interesting to have that perspective on the show. I think It just helps to augment a show that's already about augmenting the best of."
RELATED: Oscars Producer Will Packer Pitched a 4-Hr Show, Now Plans 'Under 3'