Oscars 2022: Troy Kotsur Dedicates His Best Supporting Actor Win to the Deaf Community
Troy Kotsur took home the Academy Award for Best Supporting Actor on Sunday, March 27, marking a historic moment for the Deaf community and the Oscars ceremony. In his acceptance speech, the CODA star dedicated his win to the Deaf community and credited his past work at a Deaf theater for making him a better actor. Here's more on Troy Kotsur's historic Oscars win.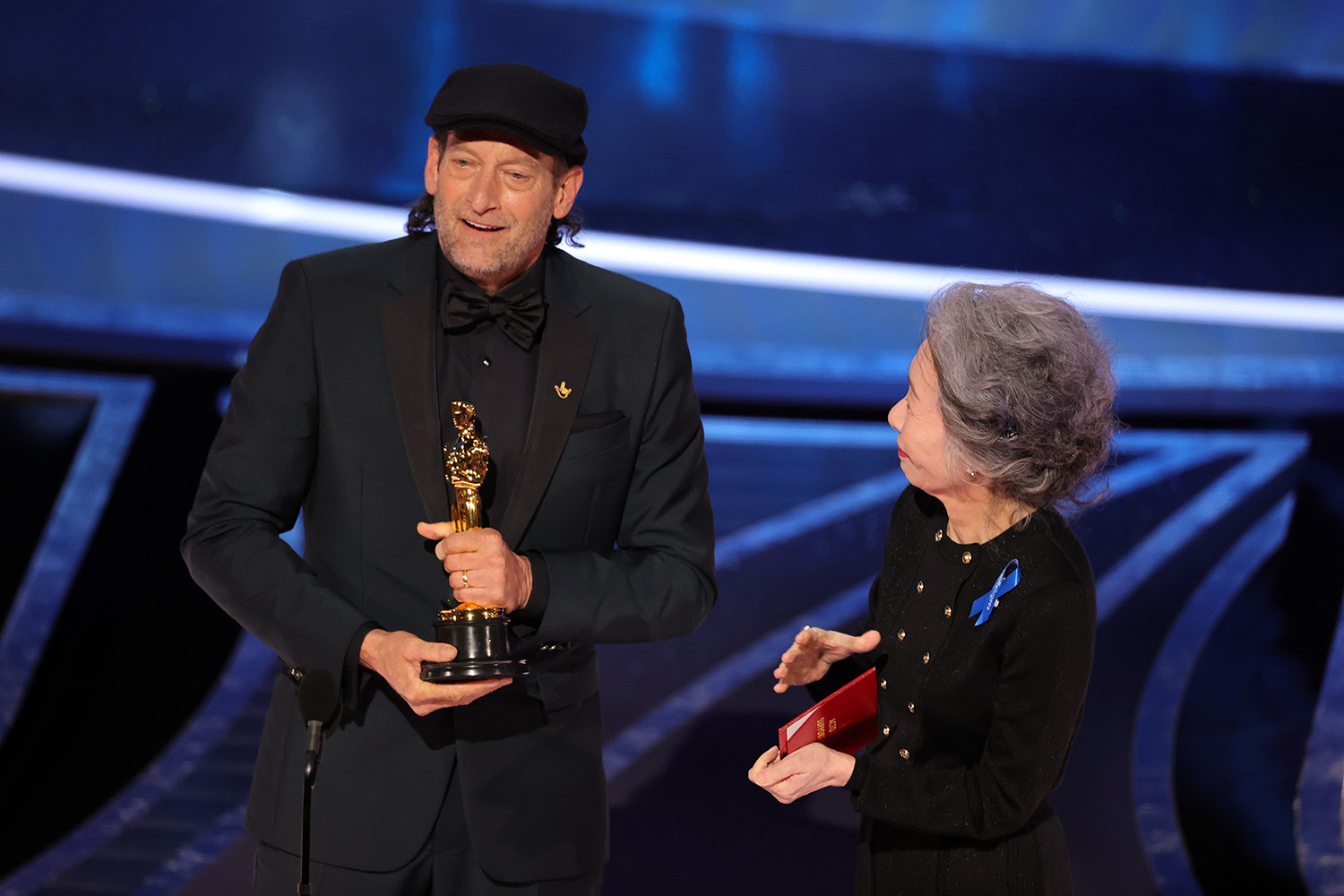 How Troy Kotsur made history at the Oscars 2022
Kotsur's win makes him the first Deaf male actor to take home an Academy Award. His CODA co-star, Marlee Matlin, became the first Deaf female actor to win an Oscar in 1987 for her role in Children of a Lesser God. In addition to Kotsur's Best Supporting Actor win, CODA also has the chance to win the Oscar for Best Picture and Best Adapted Screenplay.
As the first Deaf male actor to receive an Oscar nomination, Kotsur's night at the awards show was already historic. Speaking to The New York Times about his nomination back in February, the actor said it "wouldn't matter" if he won or not.
"My name has been put down in the history books," he said. "By the time I've left this planet, that will remain."
Troy Kotsur dedicated his Best Supporting Actor win to the Deaf community
In his emotional acceptance speech, Kotsur first thanked "all the wonderful Deaf theater stages" that helped him become a better actor. Early in his career, Kotsur hosted workshops and acted with Los Angeles' Deaf West Theatre.
Kotsur also thanked his father, who was hit by a drunk driver when the actor was 17 years old. The accident left him paralyzed from the neck down, causing him to lose his ability to communicate with Kotsur via American Sign Language.
"My dad, he was the best signer in our family, but he was in a car accident and he became paralyzed from the neck down, and he no longer was able to sign," Kotsur said in his acceptance speech. "Dad, I learned so much from you. I'll always love you. You are my hero."
Finally, Kotsur thanked CODA filmmaker Sian Heder before addressing the Deaf community as a whole.
"I just wanted to say that this is dedicated to the Deaf community, the CODA community, and the disabled community. This is our moment," he concluded. "To my mom, my dad, and my brother Mark, they're not here today. But look at me now. I did it. I love you. Thank you."
Troy Kotsur hopes' CODA' will pave the way for a better understanding of deaf actors in Hollywood
In his interview with NYT, Kotsur said he hopes CODA's success will be the first step in making Hollywood more "patient" and understanding with deaf actors.
"I've been patient trying to work with hearing people over the years," he said. "And to see that fear begin to fade, that's why it's so important to not think of deaf actors from a perspective of limitations because as a deaf person, I can drive, I can cook, I can have sex, I can do all of these things. The only thing where there's a barrier is a communication barrier, and that's it."
RELATED: Is 'CODA' the Frontrunner for Best Picture at the Oscars After PGA Awards Win?