Oscars 2022: What Happens if Kenneth Branagh Wins for 'Belfast?'
Even among Sir Kenneth Branagh's storied career, the semi-autobiographical Belfast is an accomplishment. He wrote, produced, and directed the film, which earned seven nominations at the 2022 Academy Awards.
Branagh earned or is part of three of those seven Oscar nominations: Best director, best original screenplay, and best picture. But the eight-time Oscar nominee might not be able to be in attendance to pick up a statue should he win. A recent coronavirus (COVID-19) positive could lead to him missing the ceremony. So what happens then?
Branagh and Belfast star Ciarán Hinds had recent coronavirus-positive tests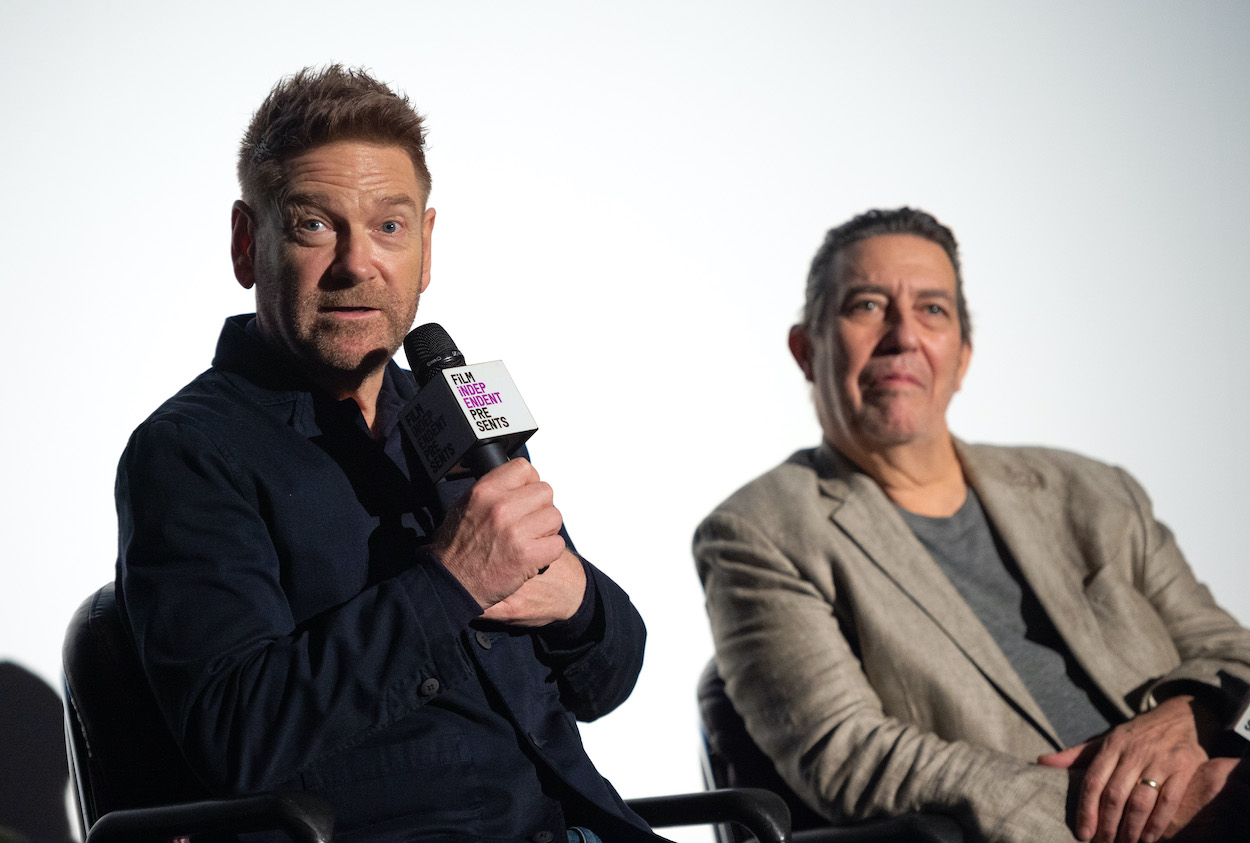 The Producers Guild Awards are one stop along the path to Oscars, and young Belfast star Jude Hill revealed Branagh and Hinds' positive tests at the March 19 ceremony, as reported by the Belfast Telegraph. Hill indicated he was the only cast member able to attend the PGAs. The Telegraph reported Branagh's and Hinds' last public appearance together came on March 13 at the BAFTAs, which saw several entertainers test positive in the days after the event, per Vulture. 
Both Branagh and Hinds are isolating, but Branagh's positive test will force him to miss the Oscar Wilde Awards on March 24. If they want to avoid watching the Academy Awards online or on TV, they need to pass California's coronavirus protocols.
California's coronavirus restrictions
The Dolby Theater in Hollywood is the site of the Oscars, so anyone attending — or hoping to, in the case of Branagh and Hinds — needs to follow California coronavirus guidelines.
The Golden State has no travel restrictions, per its COVID-19 website, but it follows CDC guidelines and mandates that all non-U.S. citizens be vaccinated.
The strict rules pertaining to large gatherings expire April 1, but until then, anyone attending the Oscars (or any indoor event with 1,000 or more people) needs to:
Provide proof they are fully vaccinated, or
Have received a negative test, and
Provide identification at the door.
For Branagh and Hinds need to test negative within one or two days (for an antigen test and PCR test, respectively) to attend the Academy Awards.
What happens if Branagh can't attend and wins an Oscar?
Some Oscar nominees of the past have refused to attend the ceremony. Paul Newman, Katherine Hepburn, Elizabeth Taylor, and Woody Allen refused to attend at one time or another, as Today.com notes.
Marlon Brando is the closest comparison to a nominee not attending because of a viral infection in a pandemic. He declined to attend in 1973 and sent native American Sacheen Littlefeather in his place. When he won for best actor, she refused the award and gave a speech in his stead.
The circumstances aren't exactly the same, but if Branagh has his name called as the winner for any of his awards, he could ostensibly have Belfast stars Judi Dench, Jamie Dornan, or Caitriona Balfe accept on his behalf. Or perhaps producers Laura Berwick, Becca Kovacik, or Tamar Thomas could take the stage in his stead.
Belfast's Oscar odds
Branagh has eight Oscar nominations, including the three nominations for Belfast, but he has yet to win one. He has solid odds to break through at the 2022 Academy Awards.
The film has the second-to-best odds, at +130 (bet $100 to win $130), to win for best original screenplay. Licorice Pizza has the best odds at +100 with Don't Look Up No. 3 at +500, so it's a close two-film race for the prize.
Belfast has +1,400 odds to win best picture, but The Power of the Dog (-155) and CODA (+130) are the frontrunners. Power of the Dog director Jane Campion (-5,000) is the clear frontrunner for best director ahead of Steven Spielberg (+1,400) and Branagh (+1,600).
Branagh has a real shot at winning for best screenplay, and the real gamble might be guessing who might accept on his behalf if he's not there.
Odds courtesy of Vegas Insider as of March 23, 2022.