'Our Blue': Why Kim Woo-bin and Shin Min-ah Weren't Cast as Lovers, According to Writer
Netflix's Our Blues Korean drama is the latest April release from the streaming platform. The K-drama has fans enthralled with its "slice of life" storyline about a group of characters from Jeju Island. Besides the impeccable cast, Our Blues also marks Kim Woo-bin's return to the small-screen, and he stars alongside his real-life girlfriend, Shin Min-ah. While the K-drama includes multiple romances, Kim and Shin were not cast as a couple for a reason.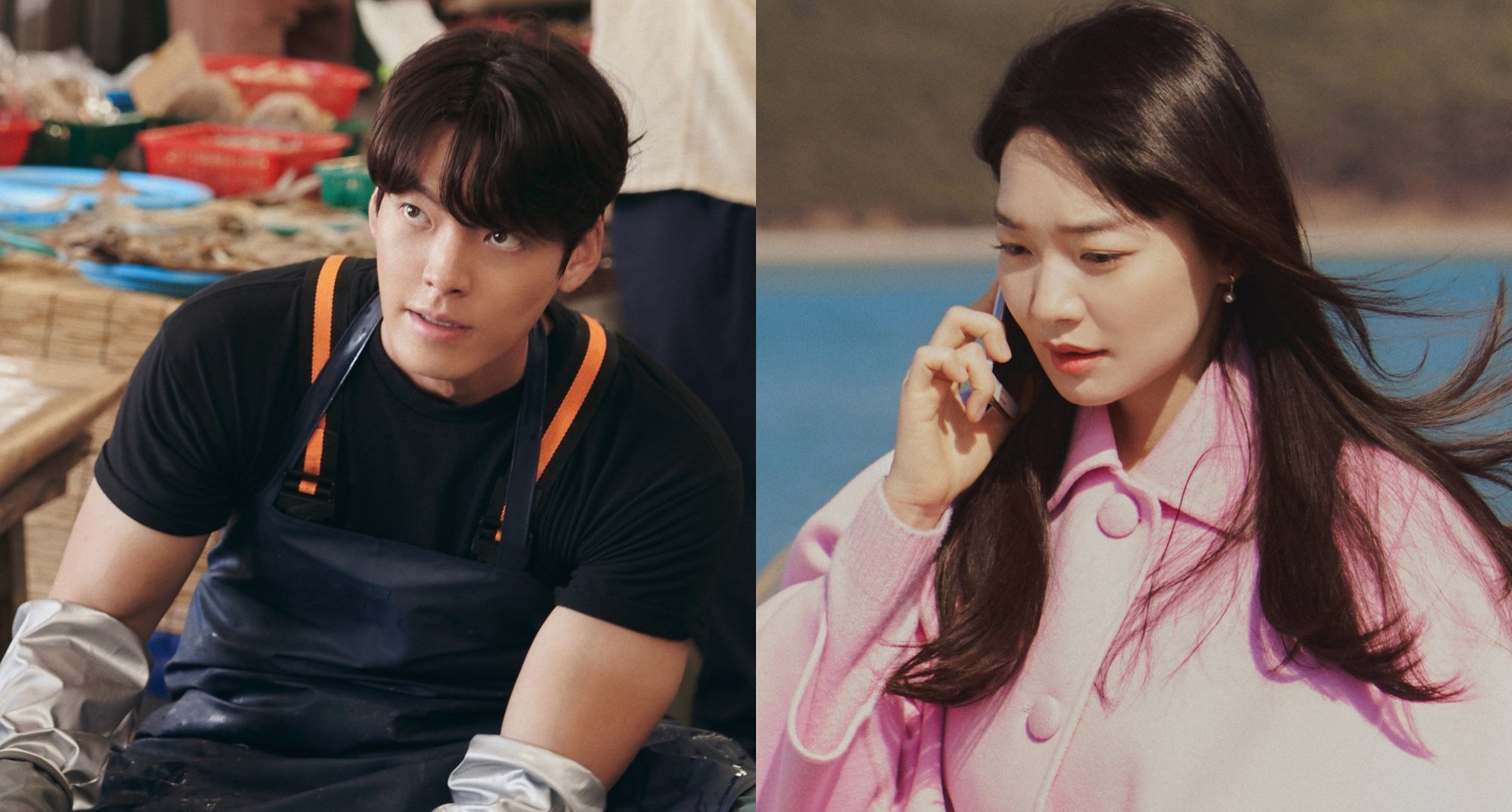 'Our Blues' focuses on characters who refind themselves on Jeju Island
The K-drama centers on the sweet and bitter life moments. Its main characters as they start new chapters in their lives or are at the cusp of destruction. Our Blues is an omnibus-style drama where the characters' lives or stories intersect in one way or another.
Lee Dong-seok (Lee Byung-hun) was born and bred in Jeju and ventures around the island selling miscellaneous goods from his truck. The character has inner turmoil and meets Min Sun-A (Shin Min-ah), who escapes to Jeju island to start over. But Sun-a has her own hidden secrets.
Choi Han-su (Cha Seung-won) moved away from his hometown to Seoul. His ambitions of having a pristine life do not go as planned. After being relocated, he returns to his hometown and meets his first love again, Jung Eun-hui (Lee Jung-eun). Eun-hui owns many fish shops and property in town and is excited to rekindle a friendship with Han-su.
Lee Yeong-ok (Han Ji-min) is new to Jeju and has been a haenyeo (female diver) for the past year. Despite her bubbly personality, rumors follow her. In Our Blues, she shows her interest in Park Jeong-jun (Kim Woo-bin), a fishing captain. Jeon-jun looks for love in Jeju.
Real-life couple Kim Woo-bin and Shin Min-a star in 'Our Blues' but in different romance stories
Actor Kim became a top-tier actor starring in The Heirs and Uncontrollably Fond. He was diagnosed with nasopharyngeal cancer in 2017 and halted his career to undergo treatments. At the time, he was already in a committed relationship with Shin.
Our Blues is Kim's long-awaited return and the couple's first K-drama together. Surprisingly, the actors were cast with different love interests for a reason.
According to Soompi, writer No Hee-kyung explains, "If I put them together, I thought that they would say they wouldn't do it. I said that I wanted them to do it with the understanding that they had different love lines. Thankfully, they said it was okay. They're doing it because they're good actors. I didn't have other worries."
Both of the actors' well-regarded careers have never had them star together as love interests in a K-drama. While fans do not get to see it in Our Blues, the K-drama is a momentous occasion for Kim. In his first drama in six years, he gave it his all.
"I went to Jeju Island early to meet the captain, follow haenyeos, and learn how to fillet fish," said Kim. The actor explains, "I tried to understand Jung Joon. I already felt so happy to be able to work with [acting] seniors that I respect." His dedication shines through as fans have missed his charisma on screen.
When do new episodes of 'Our Blues' air on Netflix?
Our Blues has fans hooked on its emotional and realistic portrayal of life, love, and hitting rock bottom. A fan on Reddit commented on seeing Kim in Our Blues, saying, "Was gonna say something profound, but my brain just keeps chanting WOO BIN WOO BIN WOO BIN WOO BIN."
Other fans show their interest in the new K-drama and its ability to show in-depth emotions within its first two episodes. "Those were wholesome first two episodes! I like the pacing and the feeling of familiarity. These imperfect middle-aged characters are just like us, ordinary people, so it's easy to relate to their everyday life and troubles," said one fan.
As Our Blues focuses on the growing relationships and turmoil of different couples, there is a lot to explore. Fans can watch new episodes of Our Blues every Saturday and Sunday at 8 a.m. EST. Fans will have to keep up to see if the characters find love or resolution.