'Outbreak' Is 25 Years Old, On Netflix and Really Isn't About the Coronavirus
Outbreak was already on Netflix before the 25th anniversary of its release on March 10 and before people started staying home to avoid the coronavirus (COVID-19). Now it is the number five movie on Netflix as people are watching it while confined to their houses.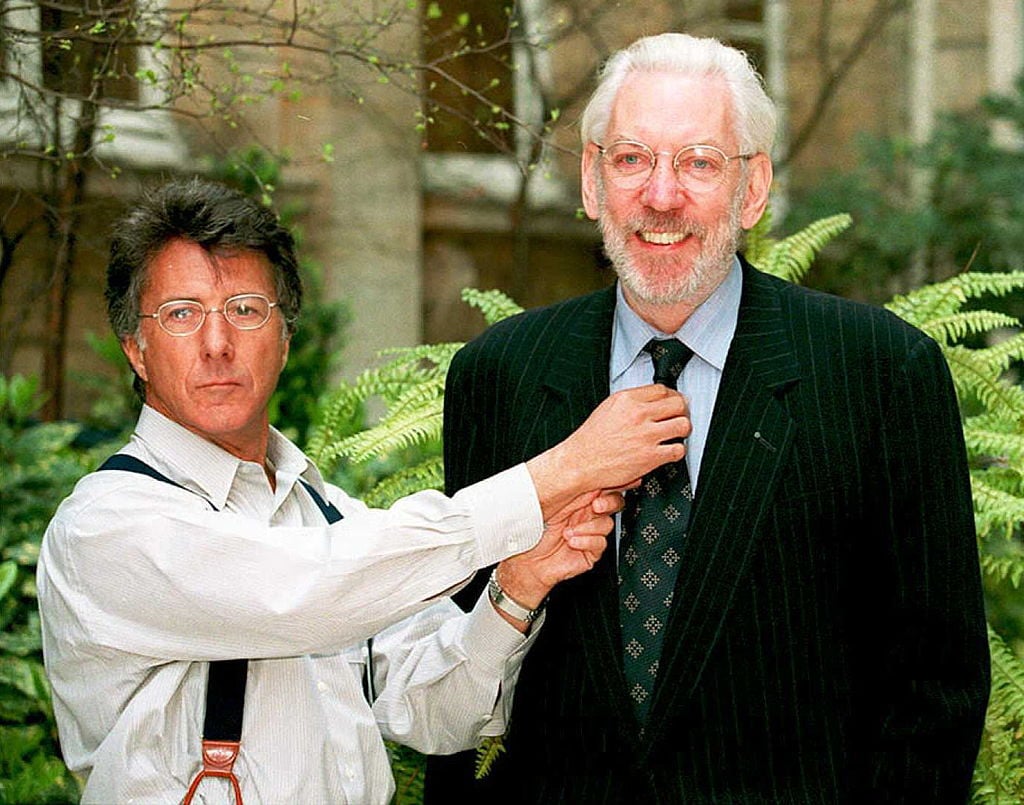 It would be fun to look back on Outbreak anyway. Dustin Hoffman and Rene Russo play Army and CDC doctors respectively with a cast including Morgan Freeman, Kevin Spacey, Cuba Gooding, Jr., Patrick Dempsey and Donald Sutherland. Now that we're living through an outbreak, there's more interest but it's important to remember it's still just am ovie.
'Outbreak' beat the true story to theaters
Crisis in the Hot Zone really happened. Producer Linda Obst began developing it for 20th Century Fox based on Richard Preston's article in the New Yorker, which eventually became the book about ebola. Jodie Foster would have played the lead scientist and Robert Redford would have co-starred with Ridley Scott direecting. 
Warner Bros rushed their own virus movie and when they got into production first Fox got cold feet. It's the only time in cinema a studio bailed on making a double movie. There were two Columbus movies, two volcano movies, two asteroid movies and two Capote movies. National Geographic finally adapted Crisis in the Hot Zone for television in 2019.
'Outbreak' is the Hollywood version of a viral outbreak
While Crisis in the Hot Zone might have portrayed a more accurate response to a viral outbreak, Outbreak goes for the bigger, badder Hollywood version right away. It opens with the military bombing an infected African village. Then director Wolfgang Petersen does a Scorsese style tracking shot through all four levels of the USAMRID bioresearch unit. You know Level 4 is the deadliest and the one this movie will tackle. 
Narratively, Outbreak is also the Hollywood version where Robby (Russo) is Sam (Hoffman)'s ex-wife for whom he's still pining. Sam is the rogue hero who defies orders and talks his way to Cedar Creek, where the outbreak spreads. Later he steals a helicopter. Eventually, Robby gets stuck with a needle so Sam has to save the damsel in distress.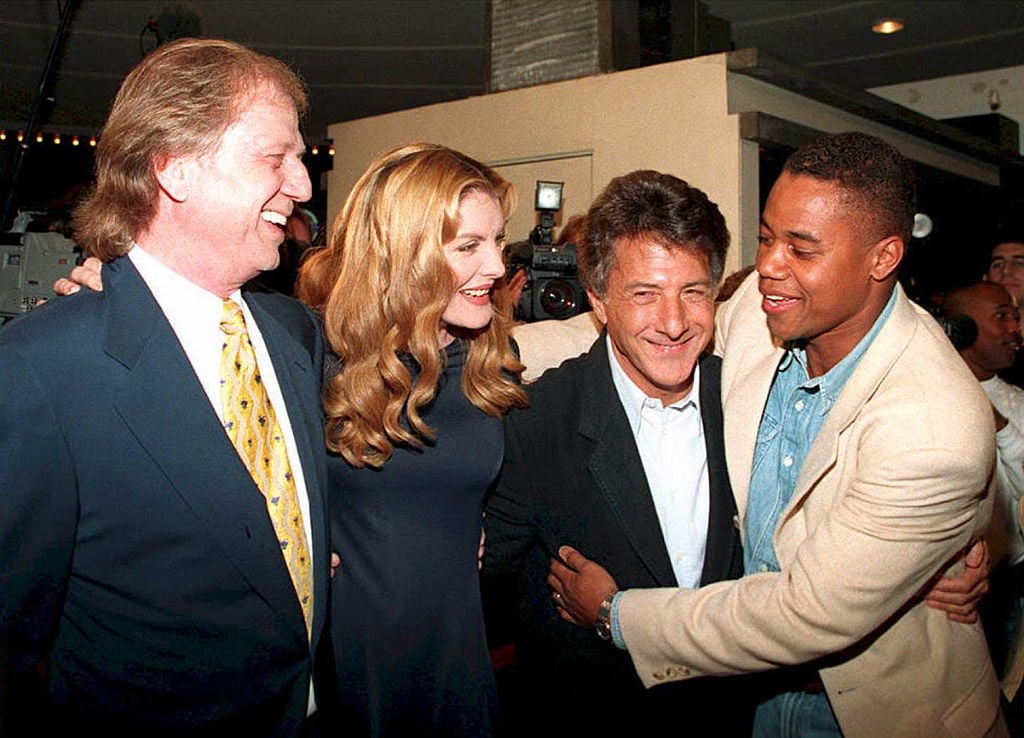 It's also a military conspiracy where the Army harvested the Motaba virus for their bio weapon version, and it mutates into a strain that their manufactured cure can't contain. It ends with Sam and Salt (Gooding) hunting the monkey (Betsy who also starred on Friends) for the antibodies.
The action makes a crackling thriller, but real outbreaks don't have contrived fixes like that. The screenplay also involves a lot of Hollywood coincidences like a clerk just happens to have a Coast Guard friend who can help Salt and Sam find the boat that shipped the monkey. The mom sees them on the news identifying the monkey her daughter happens to be playing with
An action-packed 'Outbreak'
Crisis in the Hot Zone may have spent more time on the accurate science of viral epidemics. Outbreak is concerned with keeping it as fast paced a possible, and succeeds tremendously. From the military bomb to the military lockdown of Cedar Creek, Outbreak is a thriller about martial law and Hitchcockian tension.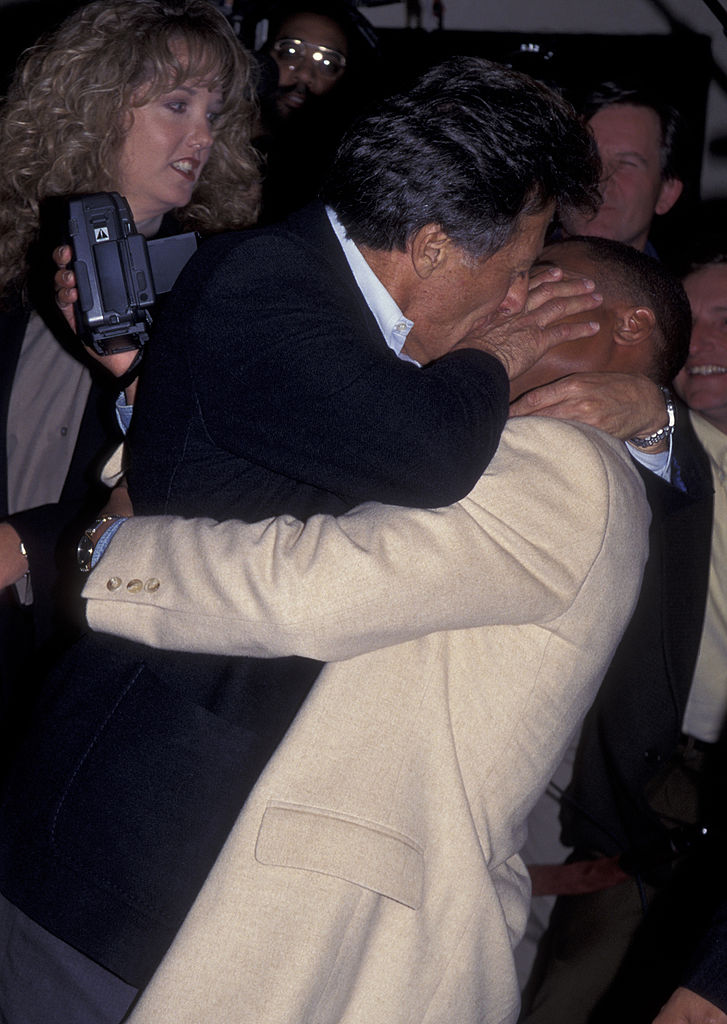 Some Cedar Creek locals try to escape the town and the military blows them off the road from a helicopter. It ends in a helicopter chase. These are awesome movie scenes but they're definitely more concerned with how much stuff they can blow up versus how to keep people isolated and prevent the spread of a virus.
There is still a little science in the movie
There are broad strokes of science in Outbreak. Somewhere between Armageddon dismissing actual scientific measurements to declare the rock "the size of Texas" and actual scientific procedures lies Outbreak. It does show how a disease can spread through human contact. In this case, it comes from an animal, so the monkey spits on Jimbo (Dempsey) and scratches Rudy (Daniel Chodos) the pet store owner.
The Motaba virus has a 24 hour cycle. That's good for cinema because the scientists can see symptoms immediately. The coronavirus takes days and weeks to manifest and people carrying it can be asymptomatic.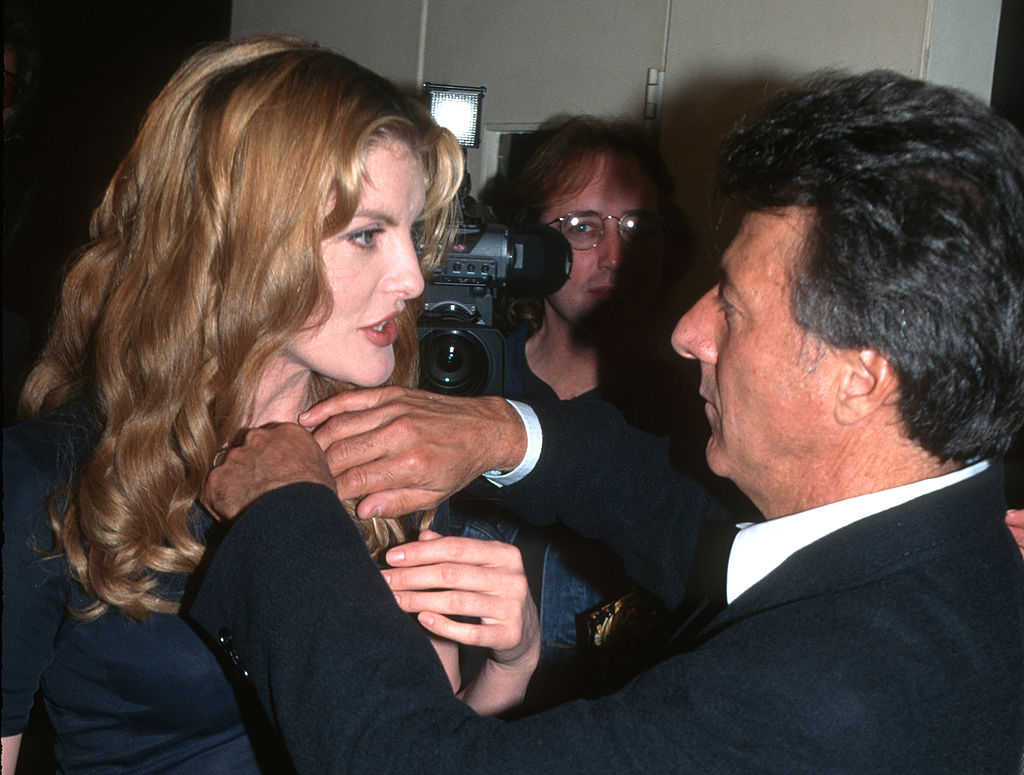 In Outbreak they do contain the spread in Boston by isolating the patients, but it spreads before they can get to Cedar Creek. Most notably, Motaba spreads in a movie theater. In 1995 you could be sitting in a movie theater watching someone cough in a movie theater and spread it to his fellow patrons.
Coronavirus has spread beyond a single town, and it's unlikely the military will be flying helicopters and launching missiles to keep people in their homes. If you can separate the fiction from real contagions, Outbreak is a perfectly fun movie to watch no Netflix. If it's still too close to home, there are plenty of other viewing options until this all blows over.