'Outer Banks' Season 2 Features the $40 Million Barbados Mansion Where Prince Harry Stayed
Holy Super Kook, indeed. Outer Banks Season 2 saw John B. (played by Chase Stokes) and Sarah Cameron (Madelyn Cline) travel to the Bahamas to retrieve the $400 million gold treasure stolen by Sarah's father (Charles Esten). He hid the gold inside the Camerons' massive Bahamas villa, which in reality, is not in the Bahamas at all.
In real life, the $40 million villa featured in Outer Banks is located in Barbados, and it's been a popular vacation home to Prince Harry and countless celebrities. Here's everything you need to know about the beautiful mansion fit for the King of the Kooks, Ward Cameron.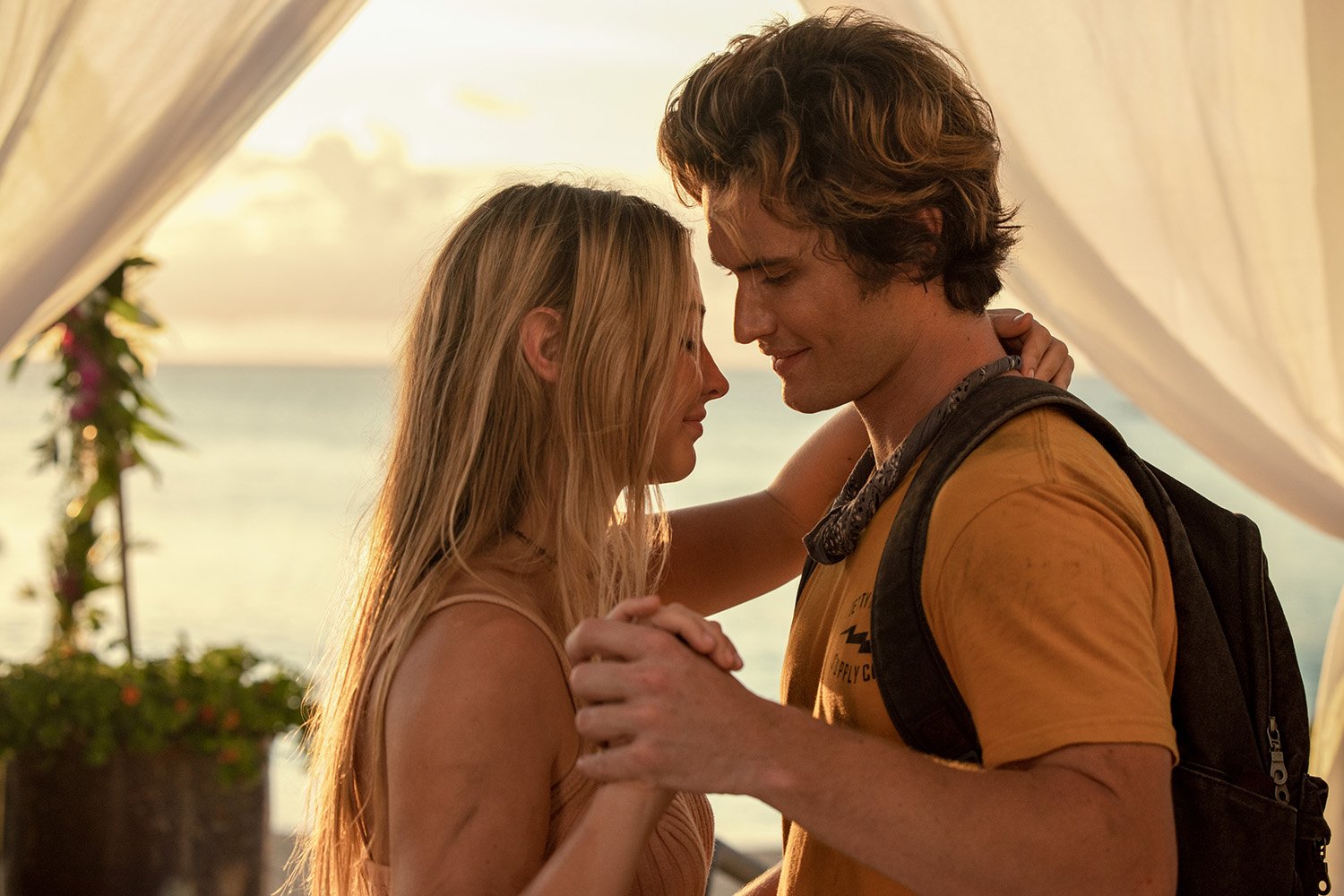 'Outer Banks' Season 2 was set in the Bahamas, but filmed in Barbados
The second season of Outer Banks was largely filmed in Barbados. The showrunners did not clarify why they chose to film here instead of the Bahamas, but set decorator Missy Ricker did reveal how they chose the Barbados mansion, called Cove Spring House. She explained to House Beautiful that two Outer Banks creators hired a location scout in the Caribbean island.
"Two of our writers, Josh Pate and Shannon Burke, actually hired a local location scout in Barbados to find the location, and they saw the house and fell in love with it!" Ricker said.
Although the Barbados house was only briefly shown in Outer Banks Season 2, viewers did catch a glimpse of the exterior and some of its interior decor. Much of the home remained in its original form. However, the set designers did add in a few Cameron touches, including family photos and artwork.
"The bones of the house were already gorgeous — lovely furnishings with a clean and minimal look and palette," Ricker continued. "I worked with several local contacts to find local artists and rented their original pieces to hang in the house, which included paintings, drawings, and even some ceramic sculpture."
The Camerons' vacation home was once occupied by Prince Harry
In Outer Banks, the Camerons had the home built for them. But in reality, Cove Spring House has been home to several famous faces. The villa even housed royalty in 2010, as Prince Harry once occupied the home. According to Hello Magazine, he and Prince Seesio of Lesotho stayed in Cove Spring House when they launched the Sentebale Polo Cup in January that year.
Chestertons reveals that the home has 10 bathrooms, seven bedrooms in the main beachfront house, and a 3-bedroom guesthouse. It also includes a private gym, spa, jacuzzi, media room, private beach access, and a "resort-style pool area." With a clifftop view overlooking the Caribbean Sea, it's no wonder why Cove Spring House has become so popular.
The $40 million Barbados villa has been popular among other celebrities
According to Hello, the Barbados home used in Outer Banks has also housed Simon Cowell. He used Spring Cove House in the British version of The X Factor. Elton John, Rihanna, Nicole Kidman, Hugh Grant, and Rod Stewart have also vacationed here.
Chestertons currently has the home listed for sale for a whopping $40 million. However, in 2020, it was listed at $25 million. Those who want to live the Kook life for a short while can check out the official website to rent a stay at Cove Spring House.