'Outer Banks': 3 Questions Fans Need Answered in Season 2
Outer Banks Season 2 will officially launch on July 30, 2021. Fans have waited months to see the next chapter in the Netflix teen drama after the first season dropped some major cliffhangers. Unfortunately, Netflix has revealed very little about what to expect from the coming season, so all fans can do is hope to receive answers to their burning questions. Here are the biggest plot points that Outer Banks Season 2 needs to address.
[Spoiler alert: The following story contains spoilers for the Outer Banks Season 1 finale.]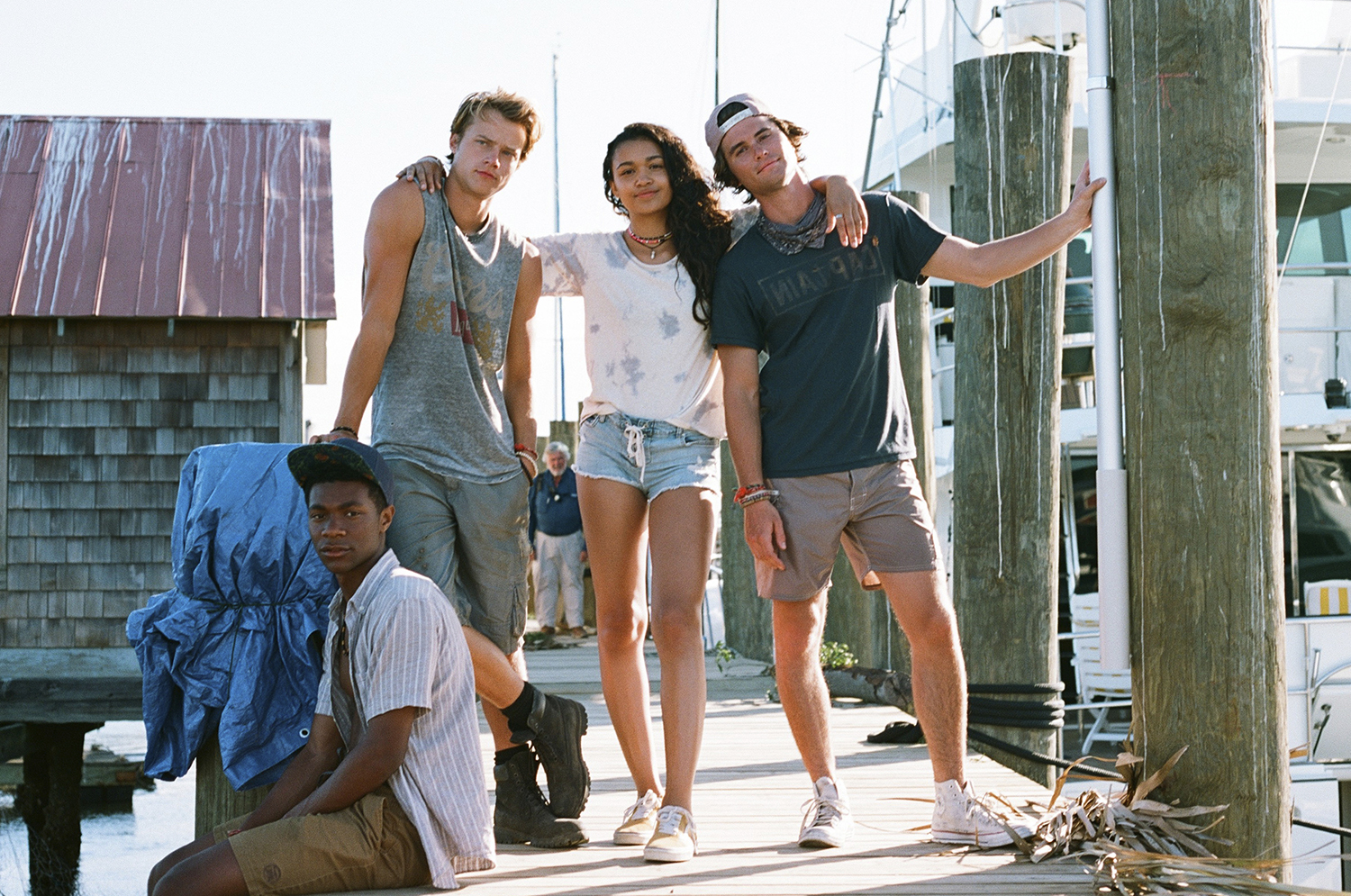 1. What will happen to Ward and Rafe Cameron?
In season 1, fans learned that Ward Cameron (played by Charles Esten) accidentally killed John B.'s (Chase Stokes) father during an argument about the Royal Merchant gold. Rather than call in the accident, Ward covered it up by pushing Big John over the edge of his boat, which started a snowball effect of illegal decisions on Ward's part.
The closer John B. came to figuring out the truth about his father, the more Ward began to spiral. When John B. confronted Ward, who happened to be John B.'s girlfriend Sarah Cameron's (Madelyn Cline) father, Ward tried to kill him. The father of three ended up stabbing himself in the arm and blaming John B., causing local police to grow suspicious of the teen.
Things only grew worse in the finale when Sarah's brother, Rafe Cameron (Drew Starkey), shot the Kildare County sheriff and pinned the crime on John B. This began a manhunt for John B., who escaped to the Bahamas with Sarah.
In the final moments of John B.'s escape, he told the police about Ward's involvement in the mystery. The acting sheriff told Ward that he should stick around for a while, which seemed to hint that he would question Ward.
Will the father go to prison for his crimes in Outer Banks Season 2? Will he cover for Rafe again, or will the teen also face punishment?
2. Will the Pogues learn that John B. and Sarah are alive?
When John B. and Sarah disappeared into the harsh storm, everyone on the island assumed that the couple died in the water. John B. and Sarah's Pogue friends mourned the loss in the finale's final scenes. However, fans know that a passing ship on its way to the Bahamas rescued the pair.
In early June, Netflix released a teaser video that showed Pope (Jonathan Daviss), Kiara (Madison Bailey), and JJ (Rudy Pankow) building a memorial for their John B. and Sarah. Additionally, production stills showed Sarah's family dressed in black, presumably at a funeral. So, it looks like Outer Banks Season 2 will at least start out with the Pogues thinking their friends are dead.
It doesn't seem like John B. and Sarah to leave their friends in the dark for long. Will they contact the Pogues to let them know once they're safe in the Bahamas? Kiara, JJ, and Pope have already proven to be helpful in season 1; will they somehow continue to assist John B. and Sarah from afar?
3. Will John B. and Sarah find the gold?
Perhaps the biggest question for Outer Banks Season 2 is, will Sarah and John B. find the treasure after all? Ward stole the gold and sent it on his private plane to Nassau in the Bahamas, but unbeknownst to him, that's exactly where John B. and Sarah's rescuers were headed.
This may have given the couple enough advantage to find the gold and steal it back. Of course, there's one problem: that's a lot of gold, and John B. and Sarah are only two people. If they do find it, how will they safely get it back to the Outer Banks? Will the couple ever return home? For now, fans can see in the teaser that Sarah and John B. are still on the run, which will surely make for some major suspense in season 2.