'Outer Banks': What Does the 'B.' in John B. Stand For and Why Do People Call Him That?
Outer Banks fans would probably be rich if they had a nickel for every time someone on the show said, "John B." It seems that everyone in town, including John B.'s friends and their parents, the local police, and his social worker, call him by his first name and middle initial. Why doesn't anyone just call him John? Here's what the "B." in John B. stands for and a few explanations for where the nickname came from.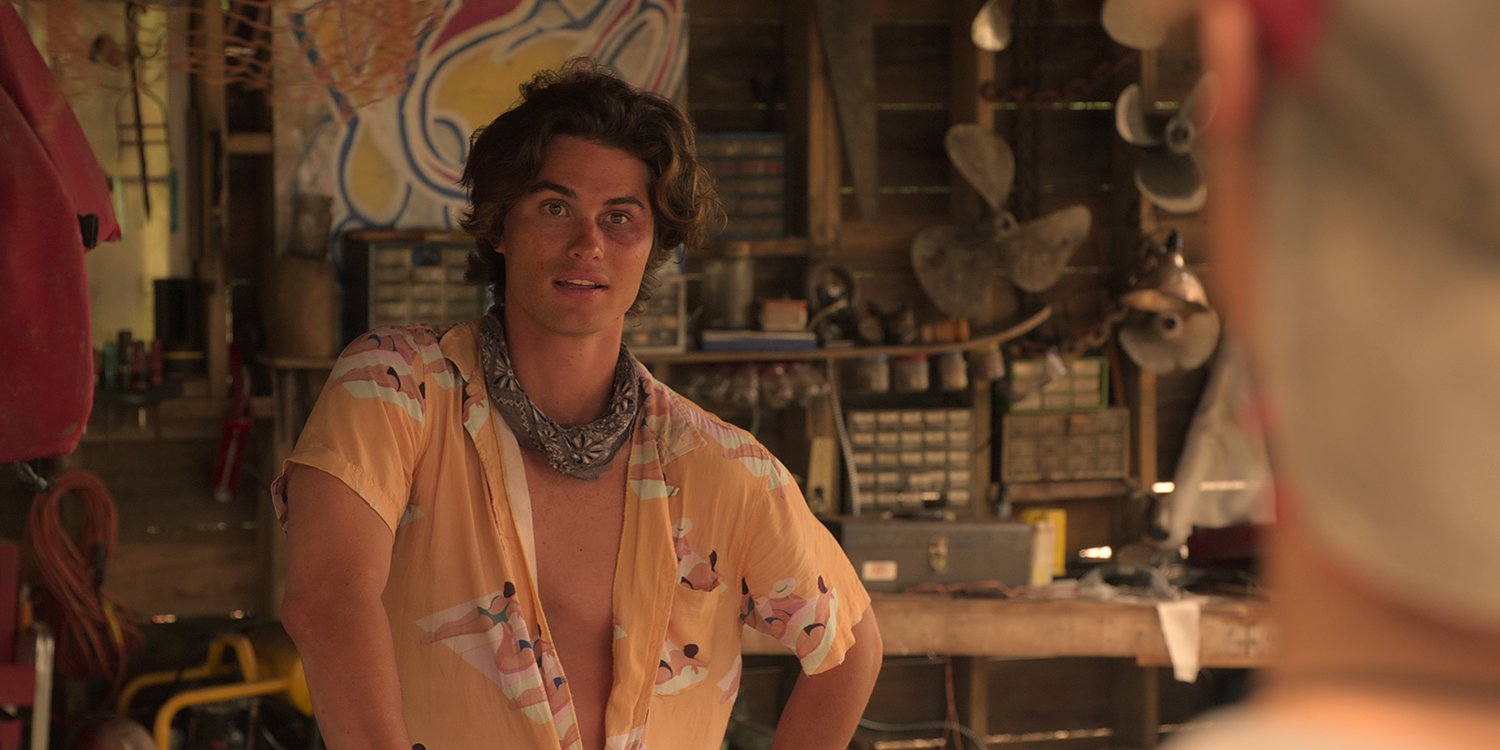 Who is John B. in 'Outer Banks'?
In the pilot episode, John B. (played by Chase Stokes) introduces himself as a teenager living in Kildare County in the Outer Banks of North Carolina. The protagonist lives on his own because his mother left when he was a child, and his father suddenly disappeared while searching for an infamous treasure-filled boat called The Royal Merchant. John B. often hides from his social worker and the police, who want to place the minor in foster care.
Kildare County features a class divide between the rich and the lower middle class. John B. explains in the pilot episode that he and his friends, known as The Pogues, live in the working-class area of the island known as The Cut. Meanwhile, many upper-class families, known as Kooks, live in a section called Figure 8.
Throughout the first season, fans see the Pogues and the Kooks clash as John B. and his friends work to finish what his father started. They set out on a hunt for gold and soon find themselves caught up in very dangerous situations.
What does 'B.' in John B. stand for and why is it significant?
During John B.'s voiceover in the trailer and the pilot episode, the character calls himself "John Booker Routledge." He never mentions his full name again, so the middle name drop is easy for many fans to miss. However, his middle initial is always present in his nickname.
As far as fans can see, nobody else that John B. would know in town has the name John, so why keep the B.? As Refinery29 pointed out, it could be a way of differentiating himself from his father, who is also named John Routledge. Rather than calling him John Jr., the townspeople may have just dubbed the boy John B.
The only confusing thing about that theory is that John B.'s father already has a nickname: Big John. So, the B. in John B. still isn't totally necessary. Additionally, fans may notice that John B.'s friends sometimes refer to him as "J.B." Maybe they just grow tired of shouting "John B.!" all the time.
Fans on Reddit have their own theories about the nickname. As one user noted, "nicknames are very common in the south," so the writers may have just been adding a bit of southern realism to the show. Alternatively, the user also suggested that the nickname may be a reference to the Beach Boys song "Sloop John B."
'Outer Banks' Season 2 will follow John B. and Sarah Cameron as fugitives
During the first season of Outer Banks, fans saw John B. fall in love with a Kook girl named Sarah Cameron (Madelyn Cline) and take off with her in search of gold. The second season looks like it will follow the couple on their journey, and it will likely have plenty of twists and surprises.
Outer Banks fans may not have a definite answer for John B.'s nickname, but perhaps more will be revealed in season 2. The second installment in the thrilling Netflix drama will air on July 30, 2021.
RELATED: 'Outer Banks' Season 2 Promises an Emotional Reunion and More Pogue-on-Pogue Macking