'Outer Banks' Chase Stokes Has Something in Common With This Marvel Superhero
'Outer Banks' star Chase Stokes has something in common with a Marvel superhero. Find out how this Netflix star is connected to an MCU hero.
Chase Stokes plays John B., an adventurous teenager in the Netflix series Outer Banks. John B. gets mixed up in a $400 million treasure hunt — a role that might not sound like it has anything in common with a Marvel superhero. But in fact, Stokes shares a connection to one of the Marvel Cinematic Universe's most beloved heroes.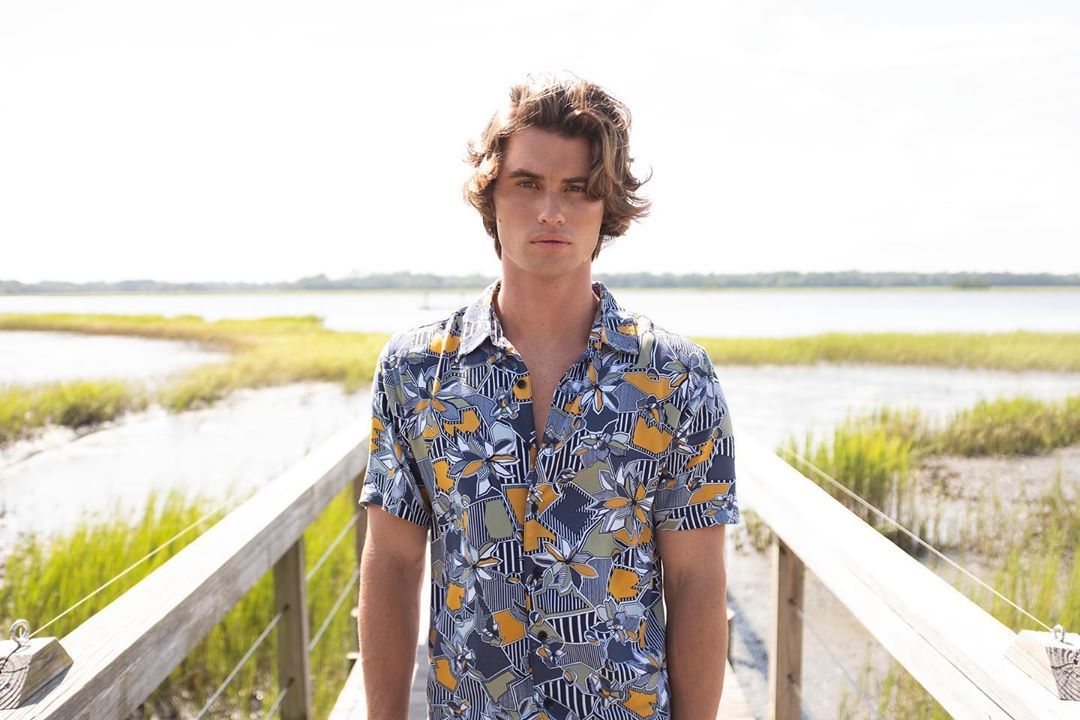 Chase Stokes has a lot in common with his role 
Not only does Stokes enjoy playing John B., but he has a lot in common with the character, too. 
Like John B., Stokes also has a girlfriend. Ironically, Stokes is dating Madelyn Cline, who plays the role of Sarah Cameron — John B.'s romantic interest in Outer Banks. 
Stokes said he has plenty of other things in common with his character. "[Playing John B. is] very much an homage to my upbringing," Stokes told Nylon. "I grew up in Florida between Coco Beach and downtown Orlando. [I] spent a lot of time at Coco Beach [and] surfed there all through high school."
As a Pogue, John B. also spent a lot of his time on the water. 
Like John B., Stokes said he also had a rebellious side growing up 
"I was kind of a rebel in my early high school years," Stokes explained. "We'd go down to the beach and break into the surf shop pool, use fake IDs at the Hilton, and get whatever beers we could." 
Stokes and his friends would dig holes in the sand, create huts with surfboard roofs, and "be underage drinking some beers." 
For the most part, Chase does his own stunts 
As an active person, Stokes was more than willing to do stunt work for Outer Banks. 
"I'm pretty active," Stokes told Nylon. "I've played sports my whole life."
Before he became an actor, Stokes played ice hockey competitively. But the skills required to play hockey are vastly different from those required to do stunts. 
"It all happened really fast, so I wasn't particularly training for [stunts]," Stokes continued. "But as time progressed, I was very much involved with our stunt coordinators, as well as Jonas [Pate], who is the director and creator of the show, on making sure everything came to life in the ways that it did." 
Chase Stokes and Chris Evans share a stunt double 
When Stokes can't do a particular stunt, he has a stunt double step in. 
"I did try to do a lot of my own stunts, but I had amazing stunt doubles throughout the course of the show," he explained. 
Daniel Hargrave was one of Stokes' stunt doubles. Hargrave has worked on movies like Gemini Man, John Wick: Chapter 3, and Captain America. 
"I had Daniel Hargrave, who has doubled as Chris Evans in Captain America," Stokes said. Hargrave and other stunt doubles helped with scenes like "when Ward and [John B.] are fighting and he throws [John B.] over the edge." 
Stokes enjoyed working with the stunt doubles on Outer Banks, especially someone who is "super established like Daniel [who has] doubled somebody as iconic as Captain America."