'Outer Banks': Here's Why It Will Be Surprising if Netflix Doesn't Renew The Series for Season 2
Although Outer Banks just dropped on Netflix last week, it is easy to tell that it is a hit already. Due to the way the show seems to be performing, all signs point to the show likely getting a second season.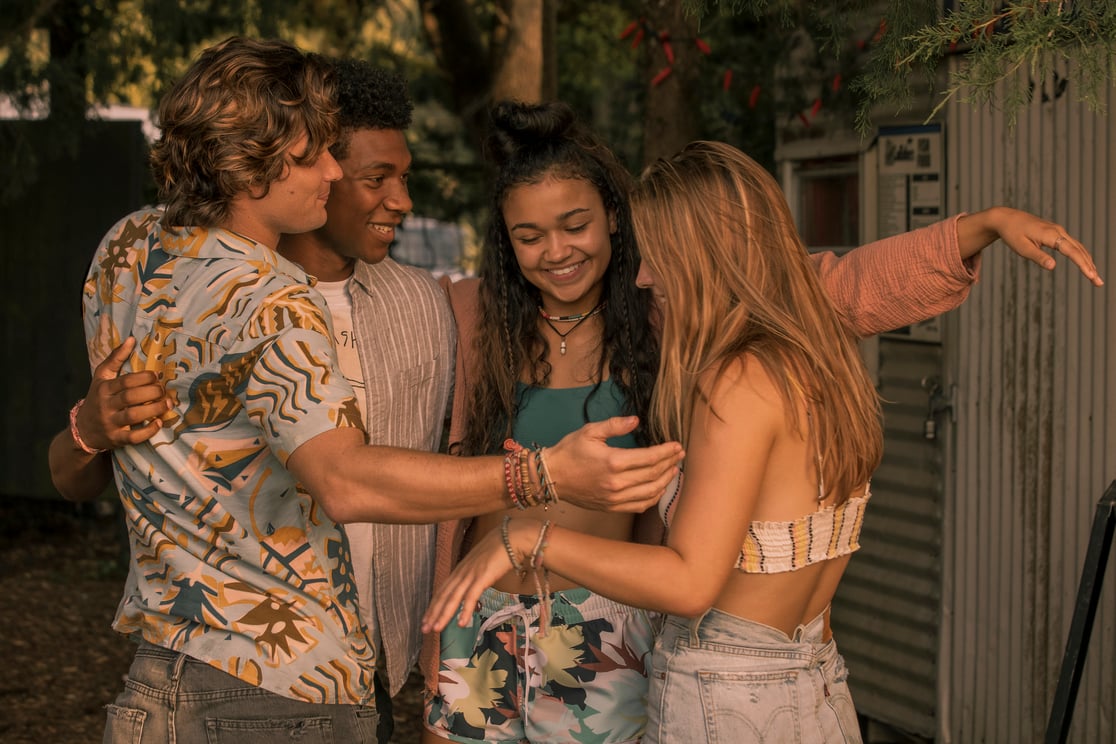 What 'Outer Banks' is about
Netflix describes Outer Banks as "a coming of age story that follows a tight-knit group of local teens (the 'Pogues') in the beach vacation destination of the Outer Banks of North Carolina.
The series stars Chase Stokes, Madison Bailey, Jonathan Daviss, and Rudy Pankow as the group of friends. Madelyn Cline, Austin North, Drew Starkey, and Charles Esten also star.
Outer Banks is equal parts, mystery drama, action-adventure thriller, and teen romance. A hurricane, which shuts off power for a good amount of the Outer Banks, results in a series of events in which the group of teens are forced to make life-changing actions.
These events include searching for the father of their de facto leader John B (Stokes), several different romances, the search for a hidden treasure, and an escalating feud between two factions of teens.
The show has received mostly positive reviews from critics, holding a 67 percent rating on Rotten Tomatoes, though many reviews are mixed as well. The review aggregator's critics' consensus reads: "Outer Banks' over-the-top melodrama is balanced out by a strong sense of adventure that's bound to hook those looking to capture that summer feeling."
This is why 'Outer Banks' has a very good chance of getting renewed
Outer Banks seems to be a very popular show with its new fans, which is why the show is more than likely to get a season 2. The show has been trending heavily on social media and the show and its main cast members have gained a legion of followers.
Now, while fan-favorite Netflix shows get canceled all the time, it is very rare that a hugely popular show gets axed after the first season.
A lot of times, popular shows may end after their second season or their third, but it is not that often that a show that is adored by viewers is canceled so soon.
Since its first day of release, Outer Banks has been in the Top 10 of Netflix's most-viewed programs. Leading into the week, Outer Banks was listed as No. 2, closing in on the streaming service's juggernaut docuseries, Tiger King.
The entire first season of the Outer Banks is currently streaming on Netflix.