'Outer Banks': Who Plays John B.'s Dad, Big John?
John B.'s father, Big John Routledge, didn't receive much screentime in the first two seasons of Outer Banks. Still, the character is arguably an integral part of the Netflix teen drama. After all, without Big John's research on the Royal Merchant, John B. might never have embarked on this wild adventure for $400 million of gold in the first place.
Who played Big John in Outer Banks Seasons 1 and 2? Here's what we know about Charles Halford, including his other works, his net worth, and more.
[Spoiler alert: The third section of this story contains spoilers for Outer Banks Season 2.]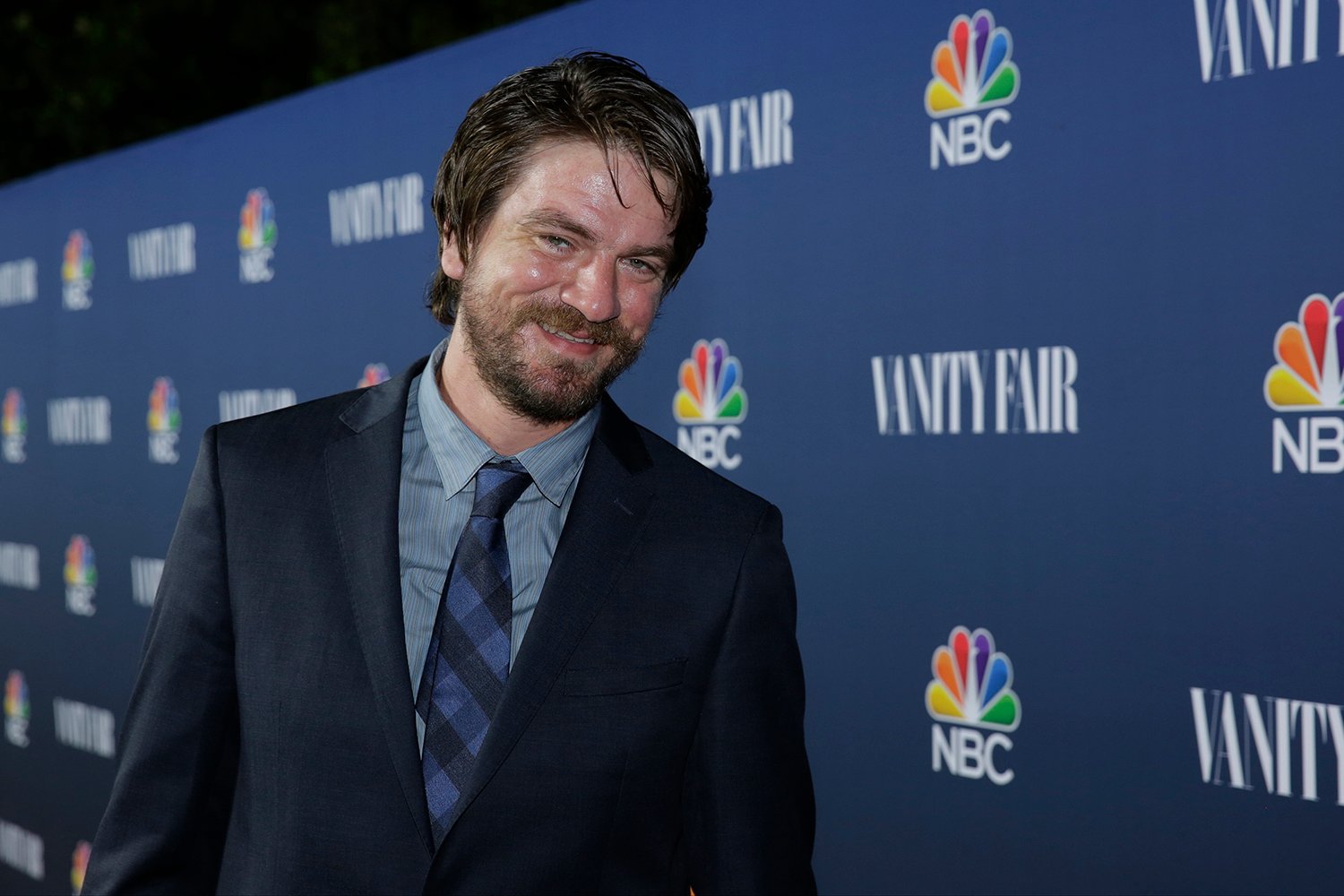 Charles Halford plays Big John in 'Outer Banks'
According to IMDb, Halford's credits span 75 films, television shows, and video games, but he's most known for his starring role as Chas Chandler in the 2014 crime drama series Constantine. True Detective fans might recognize him as Reggie Ledoux in two episodes in 2014. Halford also appeared as Nate in 2016's Rectify and Gorilla Grodd in 2017's Injustice 2.
In the early-to-mid 2000s, Halford acted in more than 20 films, including Disney Channel Original Movies Luck of the Irish in 2001 and Dadnapped in 2009. He also appeared as James Hench in Cover Me: Based on the True Life of an FBI Family in 2001.
Halford, known for his deep voice, has voice acted in The Walking Dead: A New Frontier, Rise of the Tomb Raider, Spyro Reignited Trilogy, and more video games. From 2017 to 2020, he voiced Vlad in Disney's Tangled: The Series.
How old is Charles Halford and what is his net worth?
Halford was born in Salt Lake City, Utah, on February 28, 1980, IMDb reported. He turned 41 years old in 2021. According to Net Worth Post, Halford's net worth is $600,000. However, very little information about his earnings is available.
'Outer Banks' fans might see more of Big John in season 3
In Outer Banks Season 1, John B. (Chase Stokes) learned that Ward Cameron (Charles Esten) killed his father over a disagreement regarding Ward's cut of the treasure. There seemed to be a chance that Big John survived when Ward pushed him overboard. However, Sheriff Peterkin (Adina Porter) found his glasses next to a skeletal hand, and Big John was officially presumed dead.
Then, in a shocking season 2 finale twist, Big John appeared alive and (mostly) well in the final scene. He was seen striking a deal with new character Carla Limbrey (Elizabeth Mitchell): as long as John B. stays protected, Big John will help Carla find the Shroud of Turin to heal her sickness.
The bombshell cliffhanger set Outer Banks up for Big John's return in season 3. In an interview with Entertainment Weekly, showrunners Jonas Pate, Josh Pate, and Shannon Burke revealed where they see Big John's story heading.
"John B's relationship with his dad is a huge theme and having his dad back around…eventually they're going to meet back up, and John B has to reconcile his idealized version of his dead dad with the reality of his alive dad," Josh said. "It gives us a lot of thematic father-son stuff to work with."
"It's going to be instrumental and maybe the spine [of season 3] basically," Burke added.
Outer Banks Season 2 is now available on Netflix.