'Outer Banks': Will Kiara and Pope Date in Season 2?
'Outer Banks' star Madison Bailey has revealed where the relationship between Kiara and Pope will go in season 2.
Outer Banks Season 2 looks like it will include some serious Pogue-on-Pogue macking. In season 1 of the Netflix teen drama, viewers watched Kiara (played by Madison Bailey) first explore a potential romance with her close friend John B. (Chase Stokes). However, later in the season, it seemed she and Pope (Jonathan Daviss) might pursue a relationship.
What does this development mean for season 2? Bailey provided some insight on a potential Kiara-Pope romance in Outer Banks Season 2.
[Spoiler alert: The following story contains spoilers for Outer Banks Season 1 Episodes 9 and 10.]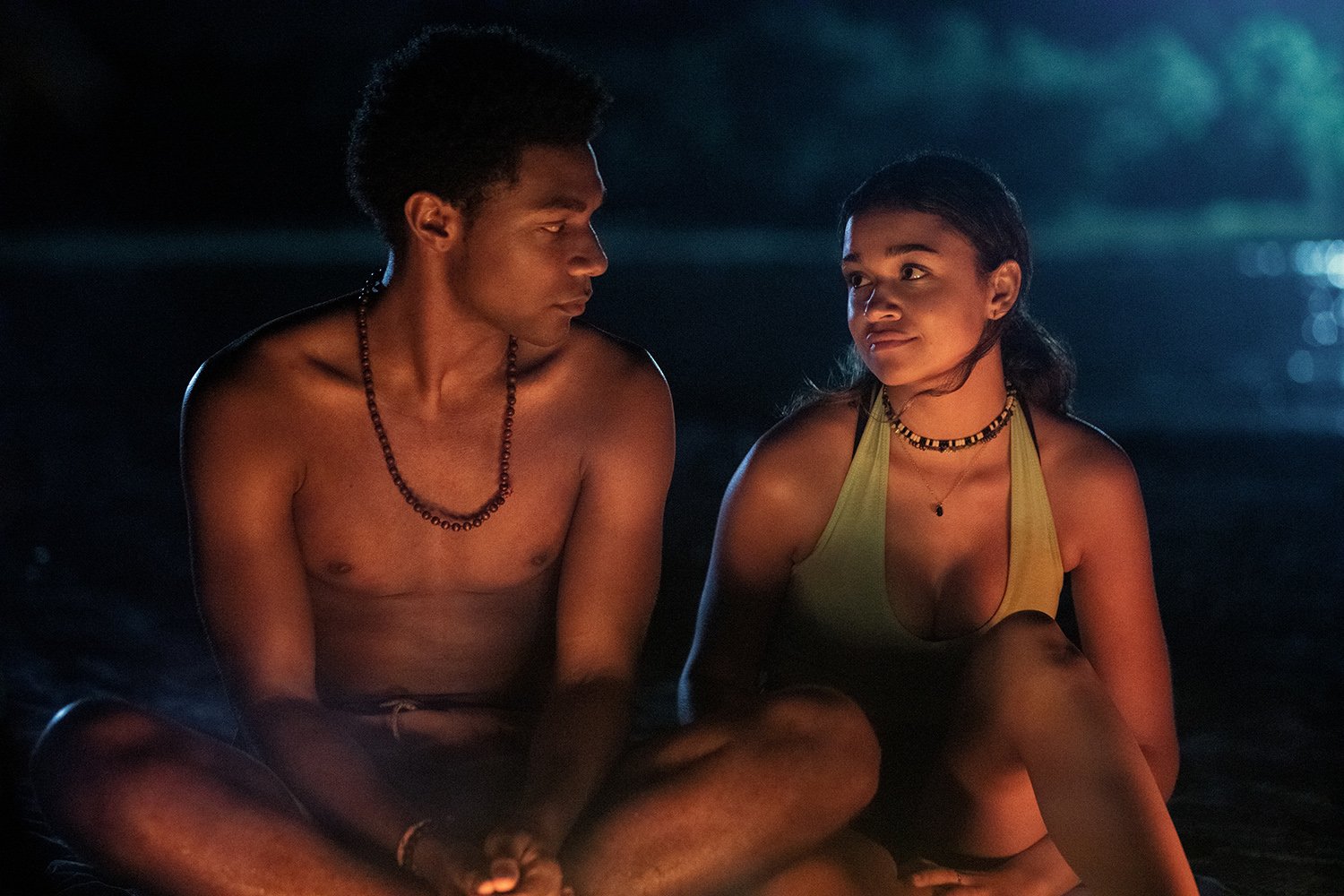 'Outer Banks' Season 1 featured a budding romance between Kiara and Pope
At first, Outer Banks showed no indication of a love story between Kiara and Pope. The two had quite a few scenes together, but their relationship seemed strictly platonic — as far as Kiara knew.
In season 1 episode 9, Pope finally confessed his feelings for Kiara, telling her that he loved her. However, she turned Pope down and explained that she wanted something different in a relationship. Pope tried to convince Kiara to travel with him when they're older, but she refused.
Hurt by Kiara's reaction, Pope carried on with the Pogues' mission to help John B. and Sarah (Madelyn Cline) escape town and ignored Kiara's pleas to talk to him. in the season finale, he apologized to Kiara for his behavior, and she kissed Pope. One of the episode's final scenes showed Kiara and Pope holding hands as they awaited news regarding John B. and Sarah's boat.
Unfortunately, Outer Banks has yet to confirm if Kiara and Pope are an item. However, it seems likely this will be explored when season 2 premieres on July 30, 2021.
Will Kiara and Pope make things official in 'Outer Banks' Season 2?
According to Bailey, there's good news for Kiara and Pope shippers: the two will talk about their romance in season 2. The actor told Entertainment Weekly she discussed the future of Kiara's story with the Outer Banks writers.
"We talked a lot about what that would look like, and this season is me and Pope defining our relationship," Bailey said. "There's also so much more emotional scenes with the Pogues, emotional scenes with our families, and stuff like that."
Bailey added that she's excited to see Kiara's story explored more in terms of her "pull" between the Kooks and the Pogues. As fans may recall, John B. described Kiara's family as rich, but she preferred to hang out on the other side of the tracks. According to Bailey, season 2 will look into why she's experienced the divide between classes.
"I think it really is important to show for these characters," she continued. "We definitely see how deep Kiara's loyalty goes this season and how dedicated she is to her friends."
Many fans want to see Kiara and JJ together
Kiara and Pope might pursue a relationship, but many fans prefer to see her end up with JJ (Rudy Pankow). Although the characters did not have any outright romantic moments in Outer Banks Season 1, it became clear that Kiara cared deeply for JJ.
A few scenes in the season 2 trailer seemed to tease a deeper connection between Kiara and JJ, but those may have served to play with fans' emotions. According to Bailey and Pankow, the stars and the writers are well aware that fans want to see JJ and Kiara together.
"I don't have an insane amount of say or preference," Bailey told EW of who her character ends up with.
Meanwhile, Pankow said he enjoys seeing fans push so much for a relationship between the characters.
"That's all good and fun," he said. "It's just more validation that we did a good job of bringing these characters to life."