'Outer Banks' Season 2: Some Fans Ship Pope and New Pogue Cleo
There's a new Pogue in town, and she's got serious chemistry with Pope. Outer Banks Season 2 introduced viewers to Cleo, a brave and bold sailor who got the Pogues out of trouble more than once.
The season may have focused on the dynamic between Kiara and Pope, but after fans met Cleo, many of them started shipping Pope and Cleo for Outer Banks Season 3. Here's more on the potential couple, plus where the cast thinks Cleo's future with the Pogues will go.
[Spoiler alert: The following story contains spoilers for Outer Banks Season 2.]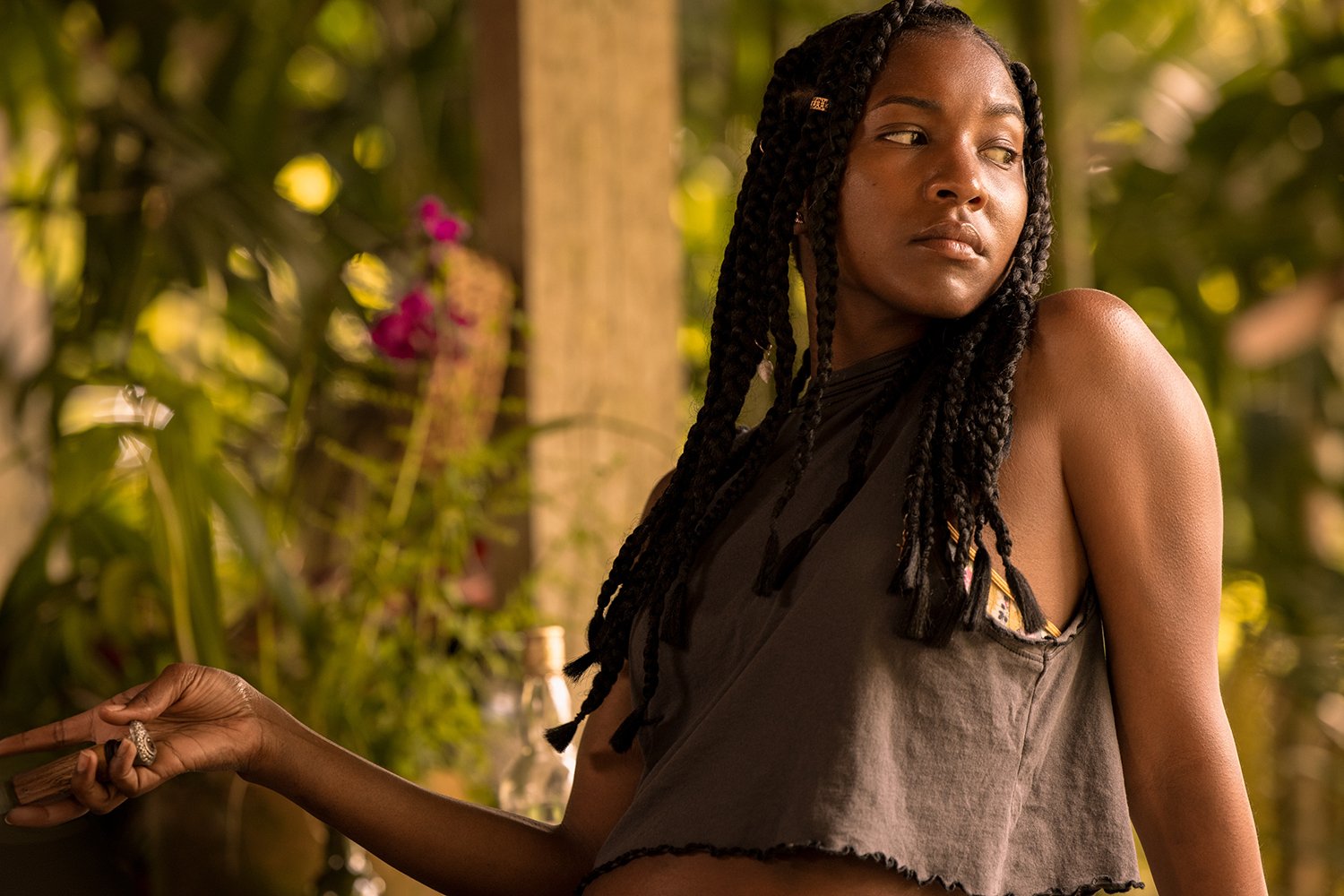 Cleo joined the Pogues in 'Outer Banks' Season 2
Cleo (played by Carlacia Grant) first appeared in the Outer Banks Season 2 premiere as a crew member aboard the ship heading to Nassau. When the ship's captain, Terrance (Terence Rosemore), realized there was a $50,000 reward for finding John B. (Chase Stokes) and Sarah (Madelyn Cline), he enlisted Cleo to kidnap the teens and turn them in. However, Cleo grew to like the couple when John B. and Sarah invited the crew to join their gold hunt.
John B. and Sarah left Cleo behind in the Bahamas after she helped them escape, but that wasn't the last viewers saw of her. She appeared as a crew member on the cargo ship carrying the cross and the Cameron family, once again helping John B., Sarah, Pope (Jonathan Daviss), JJ (Rudy Pankow), and Kiara (Madison Bailey) escape. This time, Cleo stayed with the group and became a Pogue herself.
In an interview with Entertainment Weekly, the Outer Banks cast revealed their thoughts on Cleo joining the Pogues. Stokes, Bailey, Daviss, and Pankow agreed that Cleo would add an exciting new layer to the group.
"She has so many assets for the Pogues that so many of us wish we could do," Stokes said. "It'll be interesting to see where it goes…But I think she brings a lot of flair that throws them off, and I think it's much needed for all the Pogues to see somebody who can put them in their position and keep them in their place."
Many fans want to see Pope and Cleo together in 'Outer Banks' Season 3
Pope and Cleo met in the final episode of Outer Banks Season 2. At first, she tried to turn him in to the ship's captain as a stowaway, but she changed her mind when Pope revealed that Sarah and John B. were also on board. She and Pope later teamed up in their attempt to steal back the cross.
At the end of the episode, when the Pogues arrived at the deserted island, Pope and Cleo appeared to flirt a little as the group settled in. The pair may not have shared many scenes, but that moment was enough to send many fans reeling. On Twitter, several viewers commented that those few seconds between Pope and Cleo were filled with major chemistry.
"Cleo and Pope have more chemistry in 5 seconds than Pope and Kie have had in two entire seasons," one fan wrote.
"JJ is gonna be with Kiara. And Pope is gonna be with Cleo. It's clear as day," another user added.
"Not me already shipping Pope and Cleo," a third tweet read.
Carlacia Grant thinks Cleo 'has a thing for Pope'
Even Grant agrees that there's something between Pope and Cleo. In an interview with Hollywood Life, the actor revealed that Cleo "definitely has a thing for Pope."
"She definitely has taken a liking to him… she showed him her knife skills, she doesn't do that for just anybody," Grant said.
All episodes of Outer Banks Season 2 are available now on Netflix.