'Outer Banks' Season 2: Chase Stokes Improvised John B.'s Final Speech to Ward Cameron
Many Outer Banks fans have praised the Netflix teen drama's cast for their acting. Between the emotional breakdowns, the near-death experiences, and the good, old-fashioned goofing off, viewers might forget a few times that these characters and the story are fictional. However, some of the funniest or most powerful scenes do include a hint of reality. As it turns out, plenty of moments in season 2 were unscripted.
Take John B.'s final scene with Ward Cameron, for example. According to John B.'s actor, Chase Stokes, he and Ward's actor, Charles Esten, spoke with pure, real emotion. Here's what Stokes said about the scene's improvisation.
[Spoiler alert: The following story contains spoilers for Outer Banks Season 2.]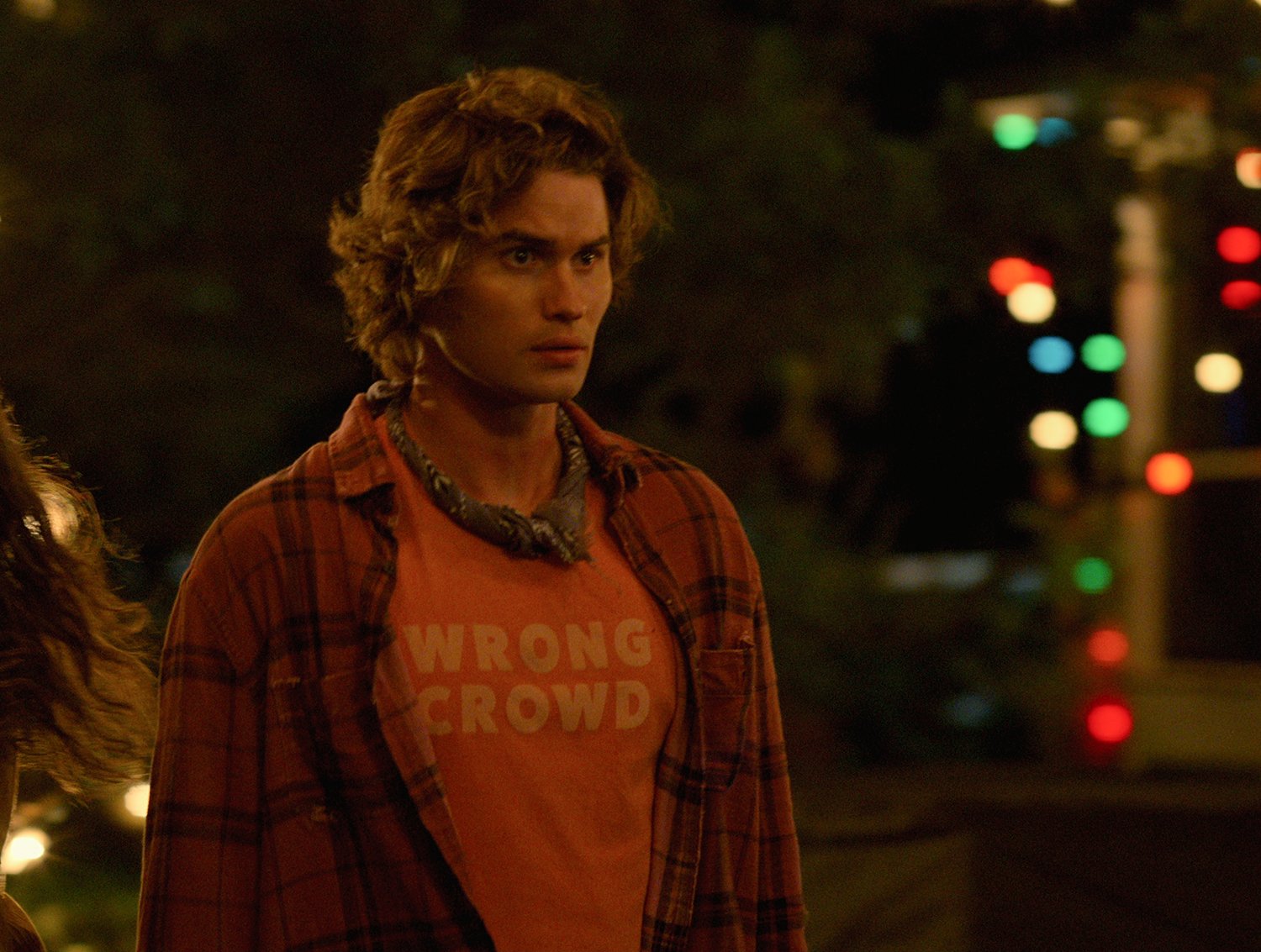 John B.'s battle with Ward Cameron continues in 'Outer Banks' Season 2
In a broad sense, Outer Banks follows the race for the Royal Merchant gold between the Kooks and the Pogues. However, the adventure is partially rooted in a revenge battle between John B. and Ward — especially after John B. learns the truth in season 1 about what Ward did to his father, Big John Routledge (Charles Halford).
In the early episodes of Outer Banks Season 2, the gold moves back and forth between John B. and Ward while they're in the Bahamas. Then, once everyone returns to the Outer Banks, the race shifts to clearing John B.'s name of Sheriff Peterkin's murder before it's too late. While John B. and the Pogues pressure Ward to tell the truth, Ward spirals deeper into the lies.
John B. and Ward finally come face to face in the season 2 finale, when everyone is aboard the cargo ship. Ward attempts to kill his daughter, Sarah Cameron (Madelyn Cline), to prevent her from telling the police he's alive after his faked death.
John B. rescues Sarah and engages in a fistfight with Ward until Ward finally goes down, hitting his head on the ship's deck. The injury mirrors Big John's death, except for one major difference; unlike Ward, John B. chooses not to push his opponent overboard. After a moment of consideration, he spares Ward's life and escapes to safety with Sarah.
Chase Stokes says Charles Esten told him to 'speak from the heart' in their final 'Outer Banks' scene
As Ward bleeds slowly from his head injury, John B. delivers a speech about what Ward did to his father and how it affected him.
"Is this how you killed my father? You just threw him in the ocean?" he whispers, becoming emotional. "I never got to say goodbye…because of you. This is all your fault."
In an interview with TVLine, Stokes revealed that the scene with Esten was largely unscripted.
"It's funny, because that whole sequence of what I said to him was not scripted. That was me and Chip [Esten], and he told me to speak from the heart," he explained. "So that was things that I thought were right coming from John B., and it's really cool that the writers give us enough faith to allow moments like that to live."
Stokes added that John B.'s decision to spare Ward felt right. Not only did it prove his love for Sarah, but it also showed that he might not have the heart to kill someone that way.
"That's a testament to looking at your partner as your better half. I think in his heart of hearts that he maybe wouldn't have done it," he said. "I don't think he has that bone in his body."
Much of 'Outer Banks' features improvised scenes
The rest of the Outer Banks cast has been vocal in the past about the freedom they have on set. This has resulted in plenty of improvised moments in seasons 1 and 2. In fact, the crew regularly used three different cameras to capture any unscripted moments.
Rudy Pankow, who plays JJ on the show, expressed how grateful he feels that the cast members have so many chances at unscripted moments, according to The Journal Gazette.
"The writers talk to us and are very vocal, like, 'Hey, if you want to try that, try it,'" Pankow said. "Then they sometimes let the reins go, and we can just run, and that's so fun to be a part of a show like that. It's like, 'Well, you know the character almost better than us at this point, so I would say take a route that's going to set up for other things. Take that route that you really think that that character would take.'"
Outer Banks Season 2 is now available on Netflix.
RELATED: 'Outer Banks': Will Sarah Cameron Go Full Pogue in Season 3?