'Outer Banks' Season 2: Who Plays Renfield? Here's Why He Looks So Familiar
Another season of Outer Banks, another thug threatening to kill the Pogues. Season 2 of the Netflix teen drama introduced the character of Renfield, half-brother and lackey to Carla Limbrey. Renfield stalked, chased, and threatened the Pogues with some pretty intimidating tactics on more than one occasion.
To some Outer Banks viewers, Renfield's actor might seem a bit familiar. Here's more on Jesse C. Boyd's work and where fans might have seen him before.
[Spoiler alert: The following story contains minor spoilers for Outer Banks Season 2 Episode 4.]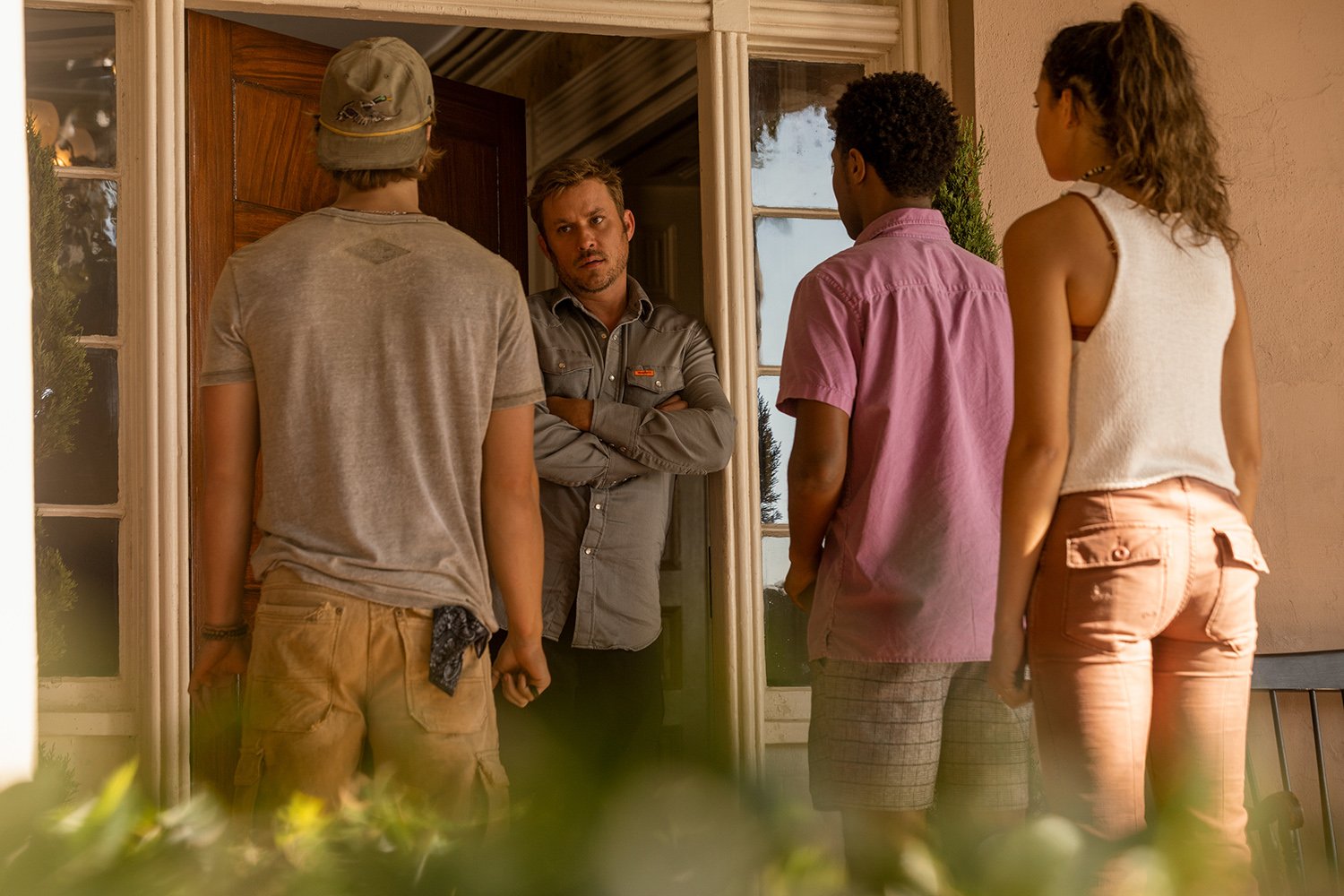 Who is Renfield in 'Outer Banks' Season 2?
Renfield first appeared alongside Limbrey (played by Elizabeth Mitchell) in Outer Banks Season 2 Episode 4, "Homecoming." In this episode, Limbrey, a descendant of the Royal Merchant's captain, called on Pope (Jonathan Daviss) to come to her home in Charleston. She enlisted Pope to help her find the key to the Cross of Santo Domingo, which contained a shroud Limbrey believed would cure her deadly illness.
When Pope refused to help and ran off, Limbrey sent Renfield after him, Kiara (Madison Bailey), and JJ (Rudy Pankow). Renfield chased the Pogues through Charleston until they eventually escaped.
Later, viewers learned that Renfield was formerly cast out from the family, but Limbrey allowed him into her home to aid her during her illness. She promised to give some of her wealth to Renfield if he helped her find the Cross.
Jesse C. Boyd appeared in 'Mindhunter,' 'The Walking Dead,' and more guest roles
Renfield's actor, Jesse C. Boyd, had a few memorable roles throughout his career thus far. According to IMDb, in The Walking Dead in 2015, Boyd appeared as "Other Man" and "Blond Wolf." Additionally, he joined two episodes of Mindhunter in 2017 as Frank Janderman.
Boyd has also become known for his seven-episode arc as Falkoff in TURN: Washington's Spies between 2016 and 2017 and his role as Boone in 2018's Hap and Leonard.
In addition to Outer Banks, Boyd's completed 2021 projects included Palmer and BillyFord. His works I Wish and Street Tales are in post-production.
Jesse C. Boyd starred in the Rooster Teeth web series 'Day 5'
In 2016, Boyd starred in the Rooster Teeth post-apocalyptic drama Day 5 by Burnie Burns, Matt Hullum, Josh Flanagan, and Chris Demarais. The series followed a drug addict named Jake as he discovered after a two-day binge that much of humanity died in their sleep.
Jake joined a group of other survivors to find the cause of the "sleep epidemic." The group needed to stay awake out of fear that they would experience the same fate if they fell asleep.
Day 5 aired two seasons with a total of 14 episodes between 2016 and 2017. A third season had been in the works, but Flanagan revealed in December 2019 via Twitter that he no longer worked for Rooster Teeth and did not see the series continuing.
"As it stands, I don't have any future seasons of Day 5...in development. There's been no official cancellation, and it's not impossible they come back someday…but I feel it's very unlikely they'll ever return as direct continuations," he wrote. "I know that might be especially disheartening with Day 5. But please know we fought hard to bring you a satisfying conclusion and it just didn't work out…Maybe someday I'll tell you how it would've ended."
Outer Banks Season 2 is now streaming on Netflix.