'Outer Banks' Season 2 Theory: [SPOILER]'s Finale Appearance Was Actually a Flashback
Since Outer Banks Season 2's premiere on July 30, many fans have tried to wrap their heads around its bombshell plot twist ending. Several theories have circulated the internet in an attempt to make sense of the season's action-packed drama. One popular theory suggests that the finale's last scene is actually a flashback, and if that's true, it could change the context of Outer Banks Season 2 in a big way.
[Spoiler alert: The following story contains major spoilers for Outer Banks Season 2.]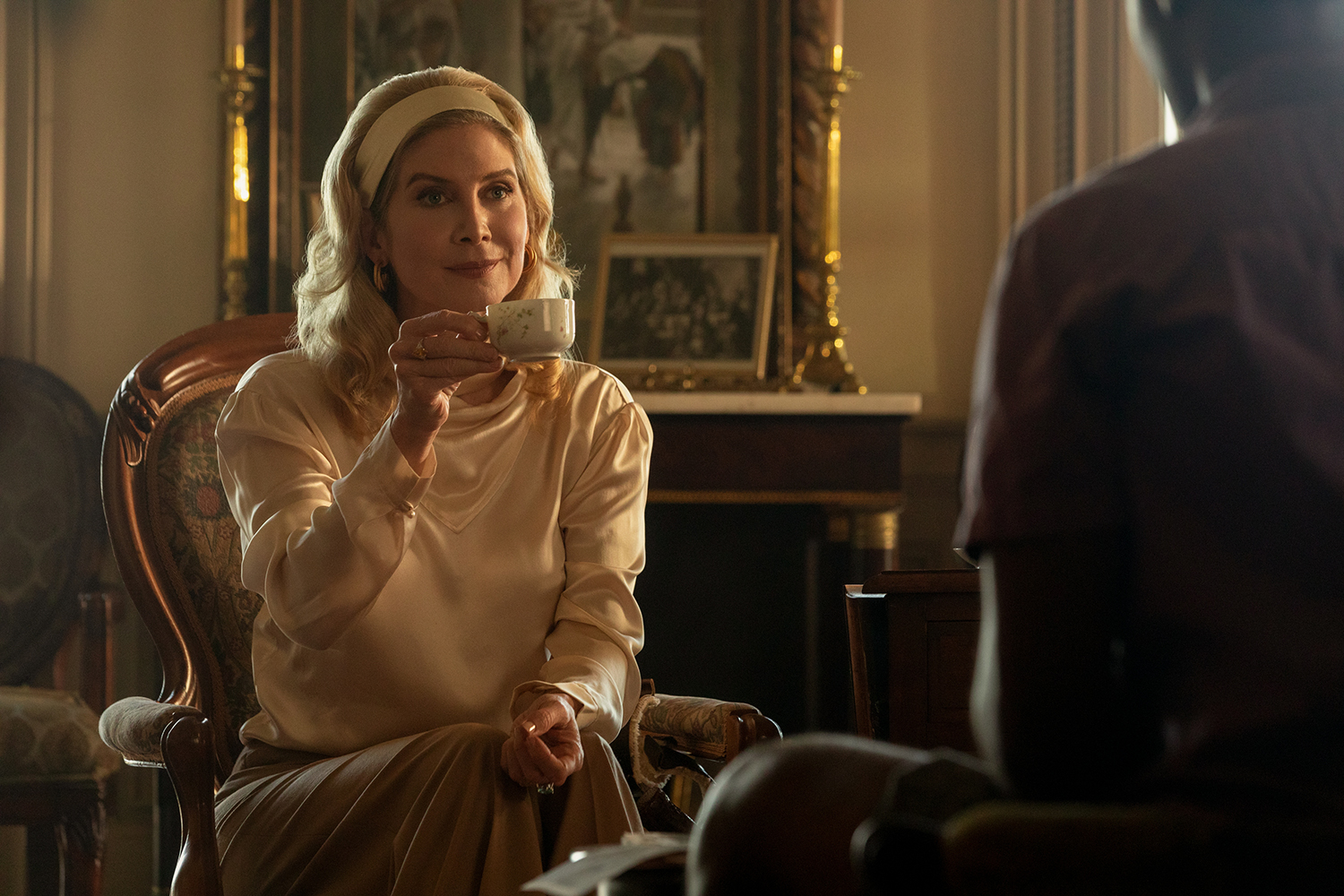 Big John Routledge, Carla Limbrey, and Ward Cameron are all connected
Most of season 2 depicts a deadly race to the Royal Merchant treasure between the Kooks and the Pogues. Ward Cameron (played by Charles Esten) and his son, Rafe Cameron (Drew Starkey), find themselves in more than one face-off with John B. Routledge (Chase Stokes) and Sarah Cameron (Madelyn Cline).
In addition to Ward, season 2 introduces another threat to the Pogues: Carla Limbrey (Elizabeth Mitchell). The wealthy descendant of Royal Merchant Captain Limbrey calls on Pope Heyward (Jonathan Daviss) to give her his family's key to the Cross of Santo Domingo. In exchange, she'll give Pope an audio recording that proves John B.'s innocence in Sheriff Peterkin's (Adina Porter) murder.
Limbrey implies to Pope that Ward "crossed" her once before, just as Ward did to John B.'s presumed-dead father, Big John Routledge (Charles Halford). As the season progresses, it's revealed that Limbrey wants an ancient shroud hidden inside the cross that she believes will cure her illness. When she later opens the cross, the shroud is nowhere to be found.
It's unclear how Limbrey knows about the Cross of Santo Domingo until the final scene. She meets with Big John, who is alive and apparently somewhat well. Big John tells her that he knows where the shroud is, but she'll have to keep John B. safe in exchange.
From the sound of it, Limbrey once worked alongside Ward and Big John in the hunt for gold. However, Ward betrayed them both.
An 'Outer Banks' fan theory suggests Big John's meeting with Limbrey was a flashback
At first glance, it might seem like the final scene took place after the events of season 2. But what if it was a flashback to something that happened days earlier? An Outer Banks fan theory on TikTok suggests that the scene might have actually taken place earlier in season 2, alongside John B. and Sarah's adventure in the Bahamas.
The video, which has amassed over 4 million views, points out that Limbrey suddenly looks younger and healthier in the final scene than she did the entire season. Additionally, Big John wears the same pair of glasses that Sheriff Peterkin found on the beach in season 1, when he was presumed dead.
In a comment, the Tiktok creator further elaborated that the scene could explain "how Limbrey is involved" in the hunt for the Cross of Santo Domingo.
"Y'ALL – MAYBE THE ONLY REASON LIMBREY KNEW ABOUT THE GOLD/CROSS IS BECAUSE BIG JOHN TOLD HER?!!" they wrote.
If true, the flashback theory could explain why Limbrey offers to clear John B.'s name: to hold up her end of the bargain with Big John. Throughout season 2, she might have been working with John B.'s father behind the scenes.
In the replies, many fellow Outer Banks fans piggy-backed off the flashback theory.
"Oh my gosh, wait I think it is a flashback because Limbrey already helped John B. so why would he need help again? maybe that's how she got the tape," one user wrote.
"I think that Limbrey found John B.'s dad, and they took him and replaced his body with the skeleton we saw. They took his glasses off, so it looked like he was actually dead," another comment read.
The showrunners say Big John will play a big role in 'Outer Banks' Season 3
Whether the flashback theory is true or not, Big John will play a big role in season 3. In an interview with Entertainment Weekly, showrunners Shannon Burke and Josh Pate revealed what they have in mind.
I"t's going to be instrumental and maybe the spine [of season 3], basically. It's obviously a gigantic revelation that's going to power a huge part of the third season," Burke said.
"John B's relationship with his dad is a huge theme and having his dad back around, and eventually they're going to meet back up, and John B has to reconcile his idealized version of his dead dad with the reality of his alive dad," Pate added. "It gives us a lot of thematic father-son stuff to work with."