'Outer Banks' Season 2: Some Fans Want Justice for Wheezie
Some 'Outer Banks' fans feel the youngest member of the Cameron clan, Wheezie, deserves a better life in future seasons.
Nobody gets left in the dark quite as much as Wheezie Cameron (played by Julia Antonelli) in Outer Banks. The 13-year-old younger sister of Rafe Cameron (Drew Starkey) and Sarah Cameron (Madelyn Cline) spent much of seasons 1 and 2 wondering exactly what's going on as Sarah and her parents fought each other for the $400 million in gold. Even Sarah, the closest family member to Wheezie, abandoned her sister frequently.
Some Outer Banks fans have had enough of Wheezie's mistreatment. On social media, many have called for the writers to involve the character more in future seasons. Here's what fans have said, plus Antonelli's thoughts on her character.
[Spoiler alert: The following story contains minor spoilers for Outer Banks Season 2.]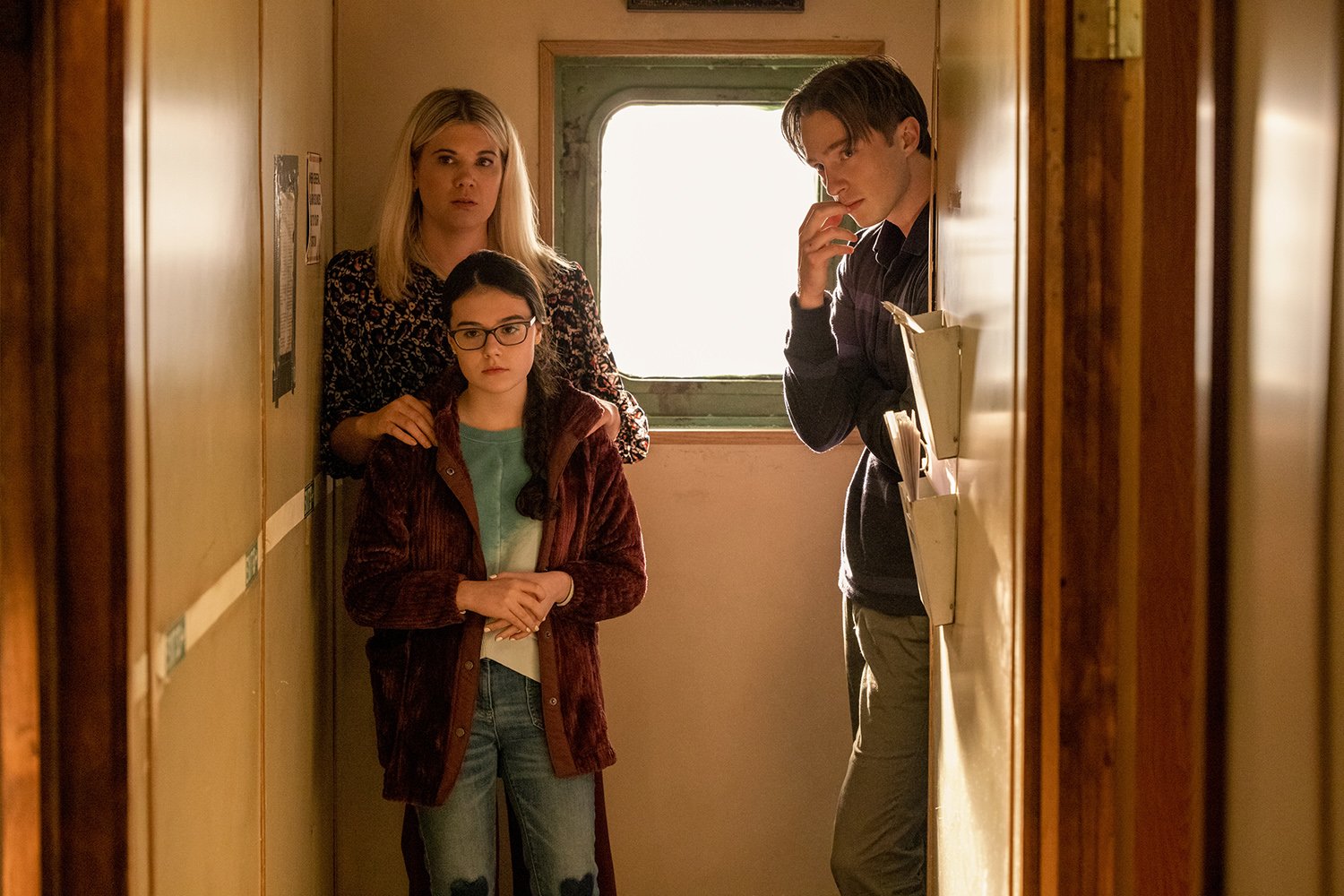 Wheezie is often left behind in the hunt for gold
For the most part, Wheezie serves as a spy for Sarah in the Cameron household. In season 1, Wheezie helps Sarah escape her bedroom to find John B. (Chase Stokes) before the police do. Similarly, in season 2, Wheezie distracts Rafe so that Sarah can steal from him. However, beyond helping Sarah, Wheezie doesn't play much of a role in the Pogues' hunt for gold.
A treasure hunt filled with guns may not be the safest environment for Wheezie. Still, it's also not exactly safe when Rose Cameron (Caroline Arapoglou) leaves her daughter in Rafe's care, knowing that he's become a danger to others. Additionally, Outer Banks viewers often see Wheezie asking her family about the situation but never receiving a straight answer. In season 1, she even says to Rafe, "Nobody tells me anything."
When the Camerons board the cargo ship in season 2, Wheezie knows they're going to a private island, but she presumably knows nothing about the $400 million gold cross also aboard the ship. She also might not know the full extent of Ward Cameron's (Charles Esten) or Rafe's crimes.
Looking back, should Wheezie have been more involved? After all, she's proven helpful to Sarah and the Pogues on more than one occasion. Will she finally join the Pogues in the future, or will she remain an often-forgotten member of the Cameron family?
Some 'Outer Banks' fans feel Wheezie 'deserves better'
Many fans took to social media to share how they felt for Wheezie during season 2.
"Wheezie deserves better…Why do they treat her like a baby shes so clueless to what's going on it's insane," one Twitter user wrote with a crying emoji.
Meanwhile, on Reddit, some fans discussed Wheezie's role as a "spy" for Sarah and expressed disappointment in the writers' decisions regarding the character.
"She's just a plot device for Sarah tbh. She's nothing but a spy for Sarah, and it's sad. Everyone else in the family has amazing plot development and character traits, but her. She's done wrong," one Reddit user wrote. "She could have potential as a character (choosing between her sister or the rest of her crazy family) but I guess the writers don't want this."
Another user called Wheezie "underutilized" in season 2:
Wheezie was underutilized in a way this season. I think she's a bit of a thorn in the writer's side because they can't just forget about her and so she is stuck amidst all this craziness. They didn't have any time to spend on Wheezie's reactions. The poor girl lost her sister, found out she was still alive, her whole family is acting erratically, her dad blows up, people storm into her house in the middle of the night and start ripping wallpaper off the walls, she gets put on a cargo ship and is told they're going to a remote island and then BAM her dad is actually alive. Meanwhile Wheezie somehow still seems like the most emotionally stable character of all.
Julia Antonelli says Wheezie is more focused on her family in 'Outer Banks' Season 2
Wheezie may be out of the loop most times, but she's happy when her family is together and safe, according to Antonelli. In an interview with Popternative, the actor explained that Wheezie is very "family-oriented" in season 2.
"You can see her care more about her sister and even her brother, even though her brother's the crazy person…But I think she still kind of cares," Antonelli said. "She's still like, the kid of the family, so I think we see her care more about what's going on with her family this season."
Outer Banks Season 3 has yet to be confirmed at the time of this writing. Stay tuned to Showbiz Cheat Sheet to hear if the Netflix drama will receive another season and what that means for Wheezie Cameron.