'Outer Banks' Season 3: Rudy Pankow Teases a 'Frustrating Time' for JJ
JJ is going to face more obstacles in Outer Banks Season 3, according to star Rudy Pankow. In a recent interview, the actor teased some of what fans can expect from the upcoming new season, and more specifically, from his character. He also provided some insight into how he prepared for some of JJ's most emotional moments with his father and the Pogues.
[Spoiler alert: The following story contains spoilers for Outer Banks Season 2.]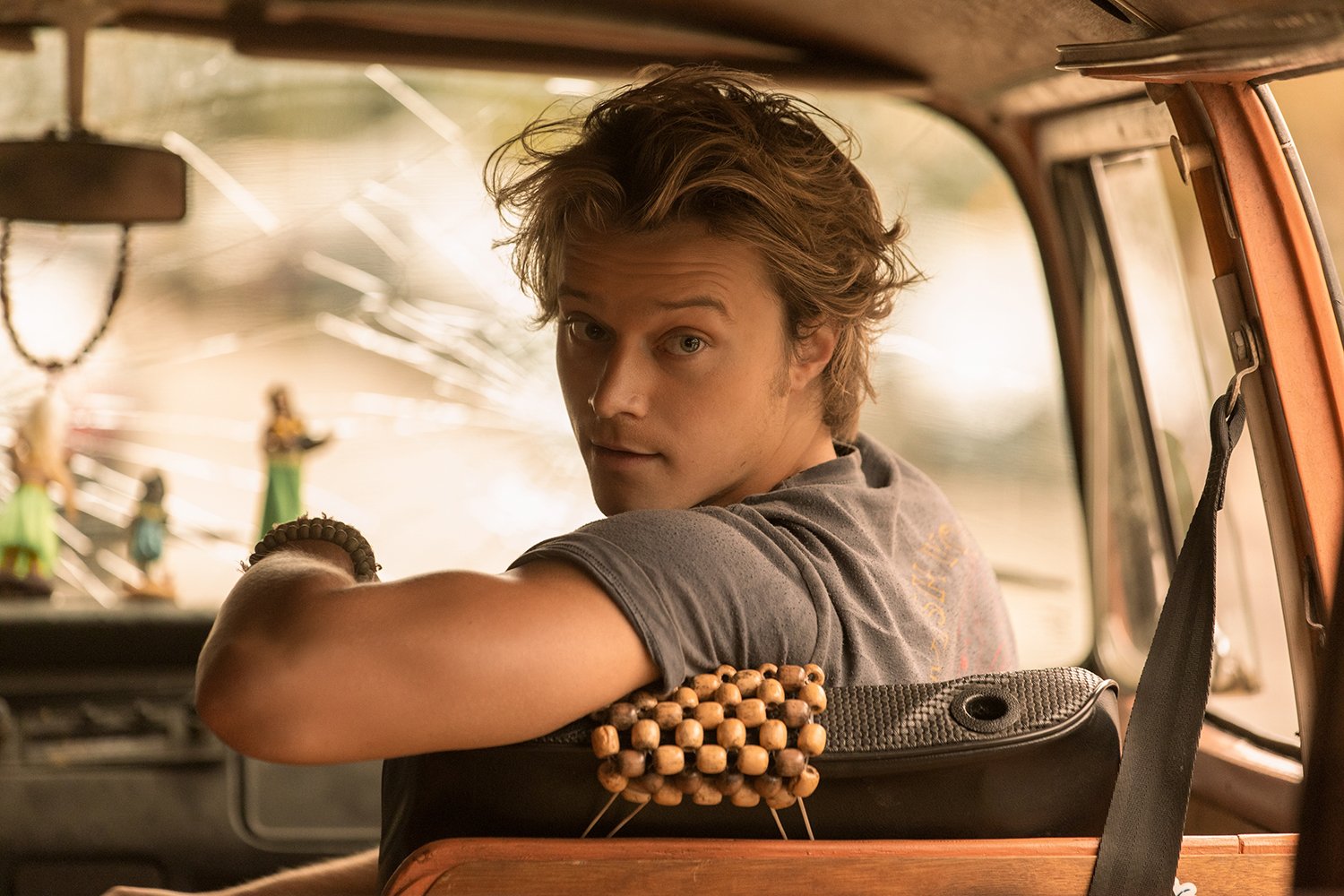 Rudy Pankow says JJ will have a 'frustrating time' in 'Outer Banks' Season 3
Outer Banks has tackled tough issues with JJ's character since season 1. The young teen lives with his father, Luke (Gary Weeks), who experiences alcoholism and a gambling and drug addiction. JJ's father is also physically abusive toward his son, which has put a strain on their relationship.
In season 2, JJ finds his father in prison, although it's unclear what the charges are. However, Luke later escapes and asks JJ for help escaping the island, putting JJ in a very difficult position. As much as he doesn't want to help Luke, JJ knows that he might finally be free from his father's abuse. So, he secures a boat for his father, and they finally part ways. Without JJ's mother in the picture, he must return to his only family left: the Pogues.
Even though JJ is finally free from Luke (as far as fans know), his life won't get much easier in Outer Banks Season 3, according to Pankow. Speaking to The Hollywood Reporter, he described JJ's character arc as "a new depth."
"I think it'll be a frustrating time for JJ this season," he said.
Unfortunately, Pankow didn't reveal what kind of obstacles JJ might face. However, if his dad is truly out of the picture, he may become more devoted than ever to getting the gold back for the Pogues. Given how difficult their journey has been so far, that could lead to more emotional times.
Rudy Pankow broke down how he's prepared for JJ's emotional scenes
Portraying a character with such a heavy background can be "draining," according to Pankow. However, he said he's enjoyed playing JJ and getting himself into the proper headspace for the role.
"I have to put on headphones to get to that headspace where his father is very manipulative and abusive. So I really enjoy getting my mental space to that very uncomfortable place because there's an honor and a responsibility to it that feels good," the Uncharted actor said.
Additionally, Pankow said he admires JJ's loyalty, even though it sometimes leads to trouble.
"One of the first breakdowns that I read of JJ is that he's loyal to a fault, and his fault is to himself. He doesn't really know what he actually wants at times, so he does what his friends want and ask," he continued. "But then he'll do his own random things, and they're his fault. So I've really enjoyed playing the "loyal to a fault" aspect."
'Outer Banks' Season 3 is now in production
Netflix hasn't shared much about the new episodes yet, but Outer Banks Season 3 production is finally underway. It shouldn't be long now before fans see the Pogues in the next phase of their adventure.
"High-octane," Pankow said to describe the upcoming season. "I like to think that this season is going to be very revealing."
Outer Banks Seasons 1 and 2 are now streaming on Netflix. Stay tuned to Showbiz Cheat Sheet for more updates on season 3.
How to get help: In the U.S. and Canada, text the Crisis Text Line at 741741 to reach a crisis counselor for support.
RELATED: 'Outer Banks': Madison Bailey, Rudy Pankow Give Hope to Kiara and JJ Shippers