What is 'Outer Banks' Star Charles Esten's Net Worth?
Is Outer Banks star Charles "Chip" Esten's net worth made for Kook life? The Nashville alum has built himself quite an expansive career in comedy, acting, and music. Looking back on the work he's done since the early '90s, how much is Esten worth today?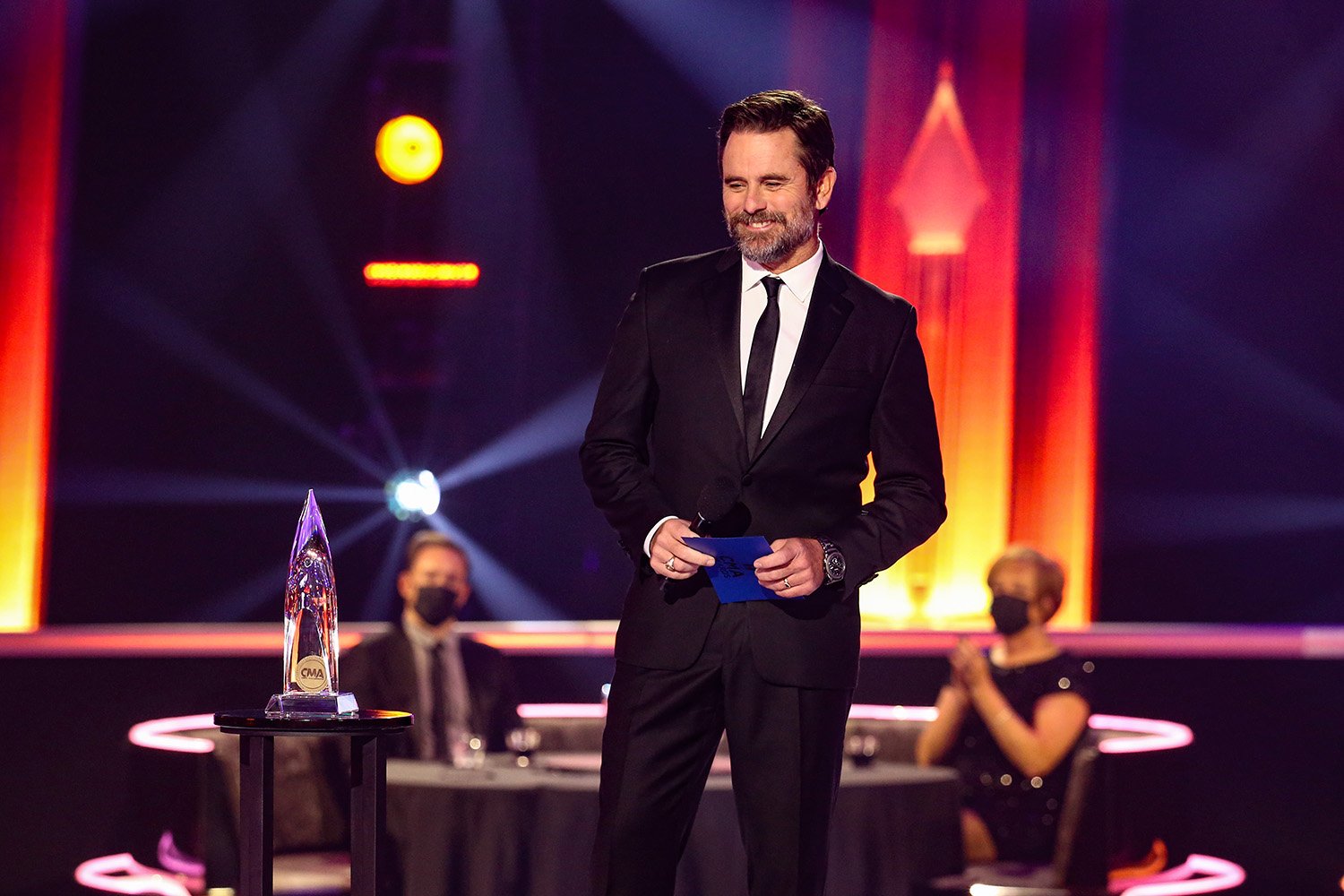 Charles Esten is a Jack of many trades
Esten began his career as a comedian during season 4 of Whose Line Is It Anyway? in the U.K., from 1992 to 1994. He later joined the American version of the comedy show with host Drew Carey in 1999. He appeared as a series regular until 2005 but later returned as a guest performer in 2017. His other comedy works include The Drew Carey Show, On the Spot, and Drew Carey's Green Screen Show.
As an actor, Esten has taken on various roles, from a Disney dad to a Nashville musician. The Pennsylvania native appeared as a regular on The Crew from 1995 to 1996. In 2000, he played Luke in Party of Five.
Esten has acted in several films, most notably 1997's The Postman, 2000's Thirteen Days, and 2008's Swing Vote. However, he's most often recognized for his role as Deacon Claybourne in Nashville from 2012 to 2018. Some Disney fans may remember him as Morgan Ross in Jessie. Esten has also appeared as a guest in a few noteworthy shows, including The Office and Married… with Children.
Esten's music career took off during his time on Nashville, as the actor contributed to the music show's soundtracks. He broke a Guinness World Record in 2018 for "the most consecutive weeks to release an original digital single by a music act" after he released a new single every Friday for 54 weeks. Today, he often performs at the Grand Ole Opry.
What is Charles 'Chip' Esten's net worth?
Esten has a net worth of about $4 million, according to Celebrity Net Worth.
Before his acting career even began, Esten appeared on his first television game show in 1988: NBC's Sale of the Century. The object of the show was to answer general questions to earn cash, which contestants could then spend on bargains. Competing under the name Chip Puskar, Esten won over $34,000 within five days, but he later sold his winning items.
Esten spoke of the experience to GQ in 2019, revealing that he joined the game show because he needed the money:
I went out to Los Angeles with just the money I had raised doing construction back home in Alexandra, Virginia and money I had made with my band in college, which wasn't a lot. After a while I was too broke to stay and too broke to go home, which is when I found a game show in the classifieds called Sale Of The Century. I ended up being the five-day champion on the show, winning $34,000 in cash and prizes, prizes that I had to go and later sell for money.
Charles Esten currently stars on 'Outer Banks'
Today, Esten stars as Ward Cameron in Netflix's teen drama Outer Banks. The show aired its first season in 2020 and became an instant hit. Netflix began streaming Outer Banks Season 2 on July 30, 2021.
In an interview with Us Weekly, Esten teased that season 2 "escalates in every sense of the world."
"What struck me the most is when I read the second season, the very first episode, I was about five pages in, and I stopped, and I called my wife," he said. "I go, 'Man, they hit the ground running!'"