'Outer Banks' Star Chase Stokes Confirms Members of the Cast Are 'Great Friends' in Real Life
Outer Banks tells the story of a tight-knit group of friends who spend their summer trying to uncover a thrilling mystery. The cast of the show shares a great chemistry on-screen. And according to actor Chase Stokes —  who plays John B. on the Netflix series — members of the cast are actually "great friends" in real life too.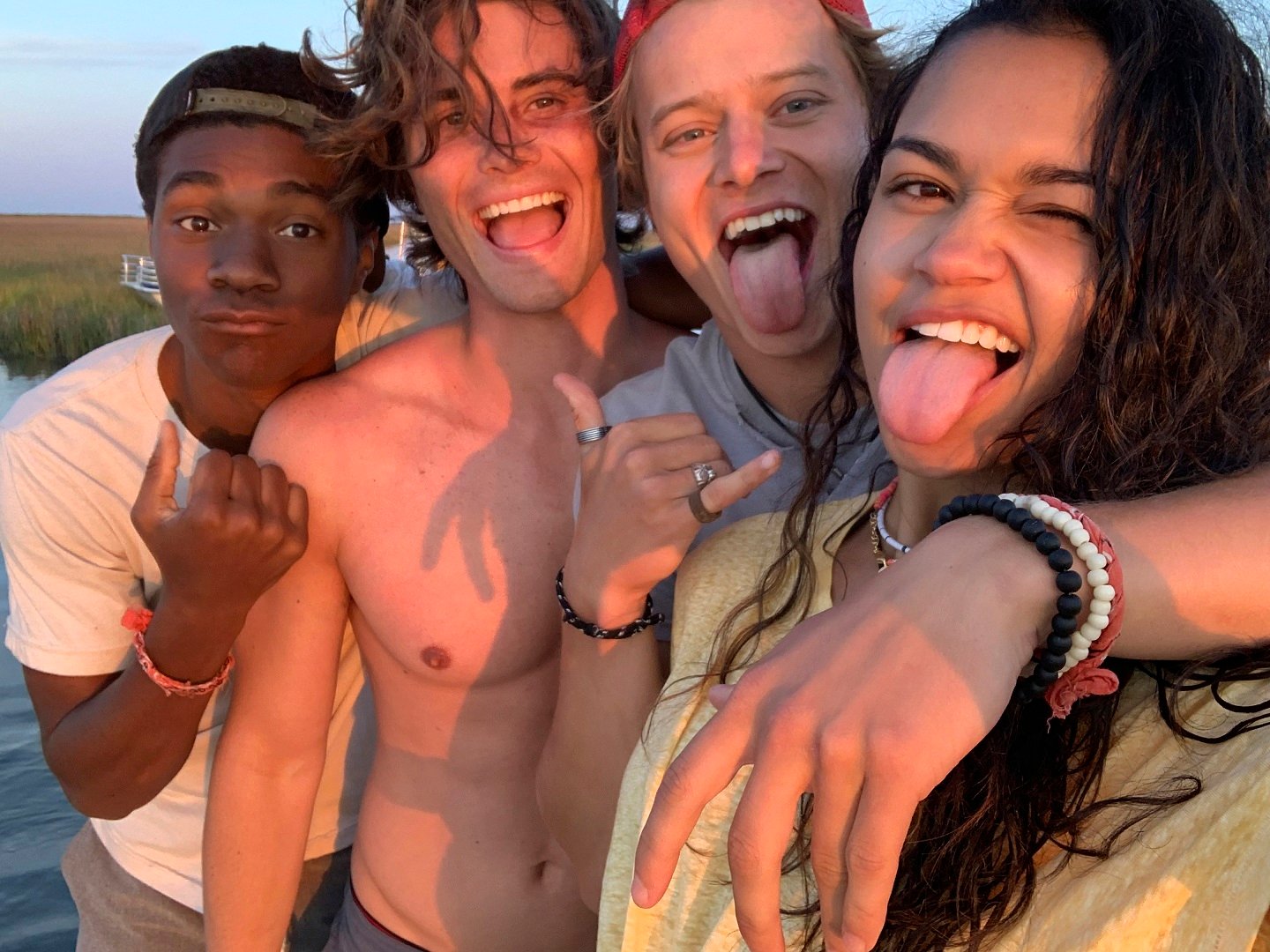 What is 'Outer Banks' about
The new Netflix drama follows a group of North Carolina friends that are referred to as the Pogues. The crew spends their time on the beaches of the Outer Banks, just doing things teens do. But when unforeseen circumstances arise, the friends find themselves in the middle of an adventure. 
"When a hurricane kills the power for the summer season, it sets off a chain of illicit events that force the friends to make life-altering decisions," the Netflix synopsis for the series reads. "The search for their ringleader's missing father, forbidden romances, a high-stakes treasure hunt, and the escalating conflict between the Pogues and their rivals turn their summer into one filled with mystery and adventure they'll never forget."
Chase Stokes confirms the 'Outer Banks' cast is friendly in real life
In an interview with Nylon, Stokes talked about his relationship with the cast and noted that they spent a lot of time working together. He also revealed that the cast lived in the same apartment complex while filming the series. 
"I lived with Rudy who plays J.J., J.D. who plays Pope and Austin who plays Topper lived a couple doors down," he said. "Maddie lived on the floor below us. Drew who played Rafe lives in a building maybe three minutes away, Madison Bailey lived five minutes away. On the weekends everybody would come over, play games, blast music, eat food. We had a lot of time collectively as a cast to really sink our teeth into — not just mine and Maddie's relationship — but everybody as a whole. It was kind of this natural organic thing for everybody."
Stokes also told the outlet that he developed a special connection with members of the cast. And while reading fan feedback, he said he could see how well that chemistry came across in their work. 
"I've been creeping a little bit on Twitter and people loved the chemistry not only between John B and Sarah, but John B and Kiara element as well," Stokes explained. "I think it's just a testament to all of us being such great friends inside and outside of work and allowing each other the creative freedom to really dive into these relationships in ways that the world is going to appreciate them."
Their friendship shows on Instagram
Along with doing numerous video interviews together for the show, the Outer Banks cast often shows up on each other's Instagram accounts. Many of their posts are silly stills taken during filming, but in most of them, their tight-knit friendship is apparent. 
"Having a lil pow-wow with some friends talking about how u guys should have a Netflix party this weekend and stream @obx," Stokes captioned an Instagram photo of the cast members sitting around a campfire. 
In another post on his Instagram page, Rudy Pankow, who plays JJ, shared a photo with Stokes and co-stars Madison Bailey and Jonathan Daviss. "A year ago," he wrote in the caption. "Cheers you filthy animals. Love y'all."