Is 'Outer Banks' Star Madison Bailey Dating Anyone in 2021?
When Outer Banks first debuted on Netflix, many fans fell in love with the character of Kiara, played by Madison Bailey. Her character remains single for much of the first season. But what about her real love life? Is the actor dating anyone off-screen? Here's what Bailey has revealed about her relationship status.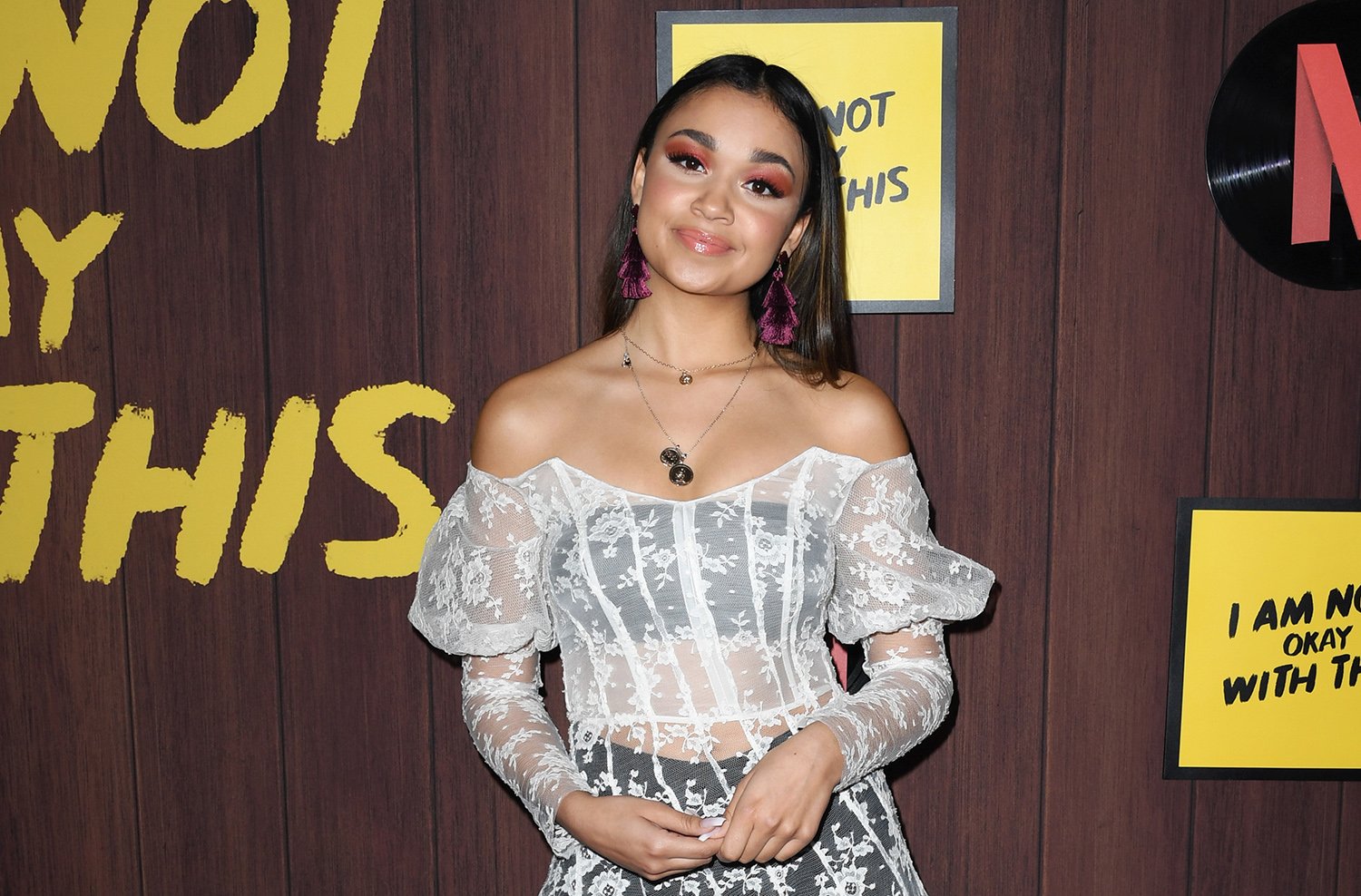 Madison Bailey's character falls into a love triangle in 'Outer Banks'
In Outer Banks, the Pogues have one major rule: "No Pogue-on-Pogue macking." For the most part, Kiara sticks to that rule and avoids dating her friends. However, as the first season develops, viewers see Kiara explore possible romantic connections to John B. (Chase Stokes) and Pope (Jonathan Daviss).
Early in season 1, J.J. (Rudy Pankow) suggests to John B. that Kiara might have feelings for him. John B. tests the waters by kissing Kiara, but she rejects the kiss, citing the Pogue-on-Pogue macking rule. Later, Pope confesses his feelings for Kiara, and she tells him that he isn't what she's looking for in a relationship. At the end of the season, though, she and Pope share a sweet hand-holding moment, suggesting that the two might date in season 2.
As far as J.J. and Kiara are concerned, the two never indicate feelings for each other, but many fans have been eager to see them end up together. According to Bailey, these fans might ship Kiara and J.J. because they "want what they don't have."
"If it was me and J.J. [kissing], then people would be like, 'Well, what about Pope?' J.J. is the only other Pogue that Kiara doesn't have any romantic interaction with, so I think that's why [fans] want it," she told Entertainment Weekly.
Bailey is dating UNC Charlotte basketball player Mariah Linney in real life
Kiara's relationship status may hang in the balance in Outer Banks, but Bailey's is crystal clear. Unlike Chase Stokes and Madelyn Cline, Bailey is not dating one of her co-stars; instead, she's found love with a University of North Carolina at Charlotte basketball player.
Bailey revealed her relationship with Mariah Linney in June 2020. The two have since frequently posted each other on their social media accounts.
The 21-year-old actor told Entertainment Tonight that she met Linney about one month before their relationship went public. According to Bailey, she tracked Linney down on Instagram after stumbling on a TikTok video the basketball player posted.
"I was staying in a hotel in Charleston and was like, 'Just come hang out. We can chat, chill. Everything's closed, so it's not like we can go out anywhere,'" Bailey told the publication. "And, then she just came out to [Los Angeles]."
Bailey said that she and Linney became serious, and she felt that Linney would remain in her life "forever."
"I care about her so much. She's very gentle-hearted, kind, loving, and you see that in the way she loves basketball [and] her family," Bailey added. "You see her loyalty and dedication in the things that she cares about. I think I am in love."
Bailey opened up about her sexuality in 2020
Around the same time Bailey and Linney went public, Bailey spoke out about her sexuality. She revealed that she is pansexual and explained what the term meant in a TikTok video.
"Nobody knows what pansexual means. Girls. Boys. Trans boys. Trans girls. Nonbinary babies. It's what's on the inside, boo," Bailey said in the clip, according to ET.
As ET reported, Bailey also explained during a Mental Health Q&A that coming out was "worth it" because of the immense support from friends and family.
"I have very accepting friends, a very accepting family, an industry that's very welcoming and very accepting," she said. "Being open and honest feels so good! …I feel lighter, I feel happier that I can just be so open and honest. It feels nice."
RELATED: How 'Outer Banks' Star Madison Bailey Copes With Her Personality Disorder