'Outer Banks': What Happened to JJ's Mom?
'Outer Banks' Season 1 featured plenty of scenes with JJ's father, but none with his mother. What happened to JJ's mom?
Outer Banks Season 1 introduced fans to the beloved character JJ (played by Rudy Pankow), a mischievous, daring teen and best friend to John B. (Chase Stokes). JJ was born and raised in Kildare County by his abusive father, Luke (Gary Weeks).
Throughout the first season, viewers saw Luke's abuse escalate until JJ couldn't take it anymore. He began to feel as though the Pogues were his only family, which led many viewers to wonder about his mother, who mostly went unmentioned. Where was JJ's mom during Outer Banks Season 1?
[Spoiler alert: The following story contains spoilers for Outer Banks Season 1.]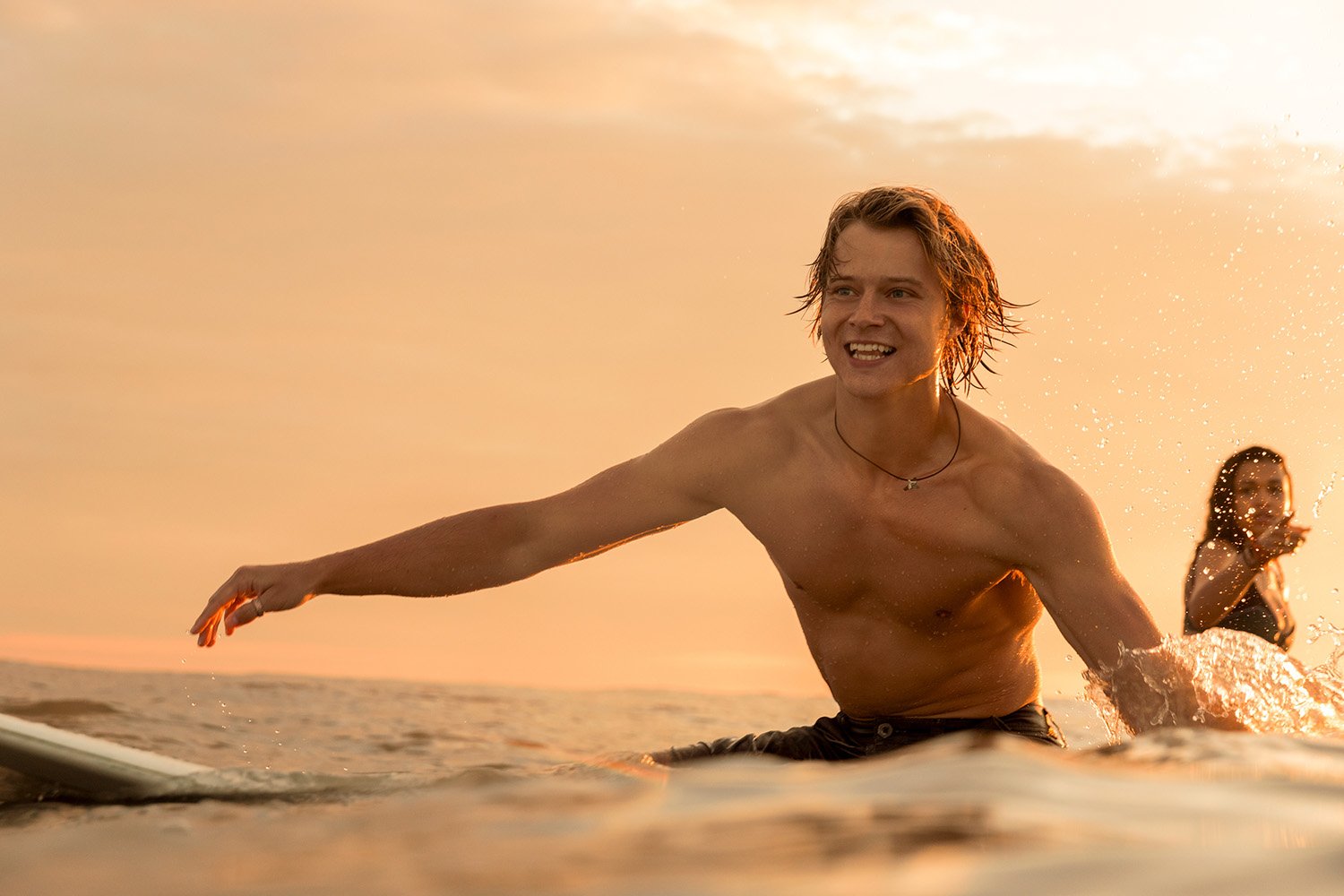 JJ lived with his abusive father in 'Outer Banks' Season 1
JJ spent plenty of time away from home in the first season, as he often crashed at John B.'s house or somewhere else with the Pogues. Viewers didn't learn why he avoided home until a few episodes in, when JJ's father picked him up after bailing him out of jail for sinking Topper's (Austin North) boat. Luke punched JJ, giving him some bruises on his face.
A few times, JJ came close to killing his father and eventually told Luke he wouldn't fear him anymore. After another harsh fight with Luke, JJ broke down in a heartbreaking yet pivotal scene and delivered an emotional speech about how he could no longer handle the abuse.
It wasn't made clear how Luke went down a violent path, but one scene at the end of season 1 seemed to hint that he didn't start that way. While under the influence of drugs, Luke spoke to JJ gently and reminisced about his days at JJ's age.
In an interview with Popternative, Weeks explained that this moment showed Luke still had some kindness inside him.
"I'm very out of it at the time. I think he's a little boy," Weeks said of his character. "The one thing I like about that scene…is that there's still something left. He's not an absolute 1,000 percent A-hole…There's still maybe a tiny bit of something redemptive in it."
Where was JJ's mom in 'Outer Banks' Season 1?
Outer Banks also never clarified exactly where JJ's mom was during season 1. The only mention of her came when Luke told JJ he was "worthless" and added, "Your momma knew it, too."
That line seemed to hint that JJ's mom left him and Luke at some point before the show's beginning, but it's unclear when or why. Without the explanation, many fans have begun to speculate about JJ's mother's absence. Some have formed theories on who she might be.
One Reddit thread suggested JJ and Sarah Cameron (Madelyn Cline) might somehow be related, perhaps as siblings or half-siblings. The theory stated that perhaps JJ's mother was once with Ward Cameron (Charles Esten) but had an affair with Luke and gave birth to JJ. Some users said JJ's mom might have left after the affair, or she was killed.
Other theories have floated around social media, including one suggesting JJ's mother might have died during childbirth. Some even believe Sarah's step-mom, Rose, might be JJ's mom.
What will JJ's home life look like in season 2?
With Outer Banks Season 2's launch on July 30, 2021, fans can only hope to see this question addressed. Pankow has not offered any insight on whether JJ's mom will come around in the new season, but he did reveal where he sees his character going. In an interview with Hollywood Life, Pankow said he thinks JJ might try living on his own.
"At this point, JJ has proven to himself — not to his dad, not to John B, not to the Pogues — that he can survive by himself in a way," Pankow said. "If he's not going to have a father that looks out for him, the only person that's going to look out for JJ is JJ."
How to get help: In the U.S. and Canada, text the Crisis Text Line at 741741 to reach a crisis counselor for support.