'Outer Banks': Who Plays John B and What Else Has He Been In?
Netflix's new teen drama, Outer Banks, tells the story of a group of North Carolina teens who find themselves in the middle of an adventurous mystery. The show is centered around the ringleader of the crew, John B. He is played by actor Chase Stokes, and if you're curious to know more about him, read on.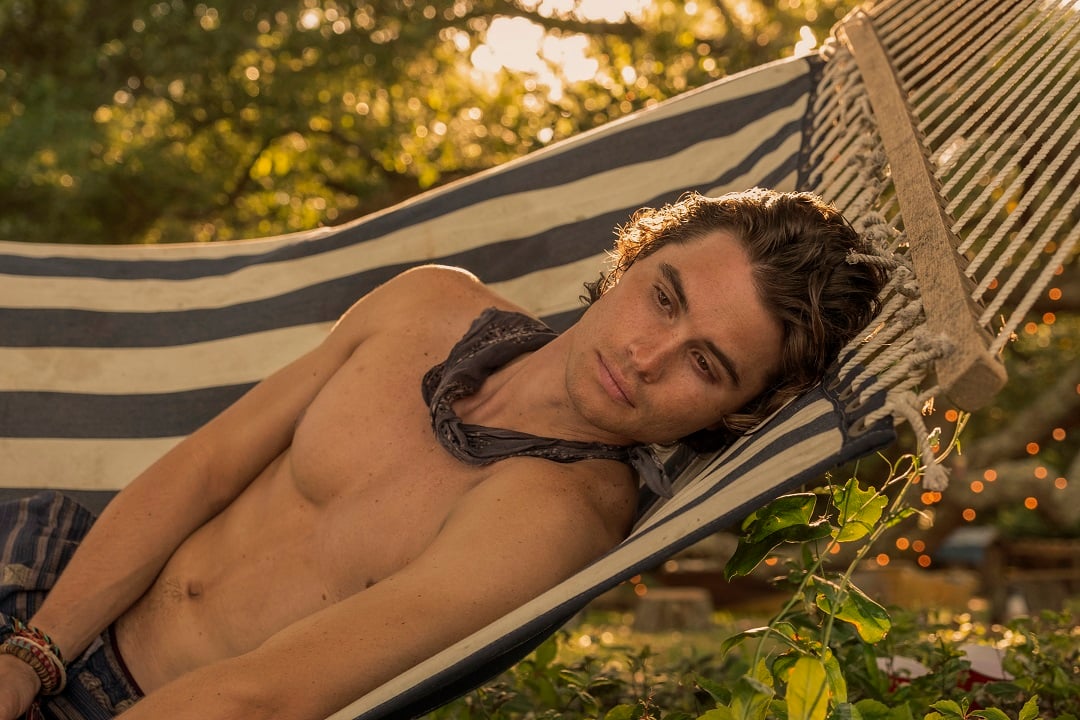 Who is 'Outer Banks' star Chase Stokes and what else has he been in?
Stokes is not a newcomer to TV, but Outer Banks would probably be considered his breakout role. The 27-year old actor previously starred in shows like Daytime Divas, The First, and Tell Me Your Secrets. In season 1, episode 6 of Stranger Things, he had a minor role as a Hawkins High School student named Reed.
Growing up in Florida, between Coco Beach and Orlando, Stokes told Nylon that he was already used to living a beach life before starring on the new Netflix series.
"I was kind of a rebel in my early high school years, we'd go down to the beach and break into the surf shop pool, use fake IDs at the Hilton and get whatever beers we could, dig holes in the beach and use our surfboards as roofs, and sit under there," he said. "You know, be underage drinking some beers. John B and myself definitely have some similarities and that lifestyle."
What is 'Outer Banks' about?
In Outer Banks, Stokes plays John B, a North Carolina teen whose mother left him when he was a child, and whose father is presumed to have died at sea. He has a tight-knit group of friends called the Pogues, and they spend their time hanging out on the beaches of the Outer Banks.
"When a hurricane kills the power for the summer season, it sets off a chain of illicit events that force the friends to make life-altering decisions," the Netflix synopsis for the series reads. "The search for their ringleader's missing father, forbidden romances, a high-stakes treasure hunt, and the escalating conflict between the Pogues and their rivals turn their summer into one filled with mystery and adventure they'll never forget."
Stokes is the lead actor and the narrator
In the Netflix series, Stokes doesn't just play the lead as John B, he also narrates the story. When talking to Nylon, the actor discussed the challenges of taking on such a demanding role.
"It was a lot," Stokes explained. "I was a little aware when we started, but truthfully, I don't think there was ever a way to prepare for the load that I took on. I'm big on challenges throughout life, so this one for me was sort of like another box to check off crazy daunting tasks that I wanted to not just do, but do justice to."
The actor also said that he feels the YA genre can often feel artificial, so he put forth more effort to make the story feel real. "I just wanted to make sure that when I'm narrating or driving a boat or getting thrown off of a boat or getting shot at, that it came to life in the dialogue and in the relationships and the action sequences," Stokes added.

Season 1 of Outer Banks is currently streaming on Netflix.