'Outlander' Actress Sophie Skelton Explains That Slap She Gave Jamie in Season 4
If you're an 'Outlander' fan, then Chances are you've heard of the slap between Brianna (Sophie Skelton) and her father Jamie (Sam Heughan).
If you're an Outlander fan, then chances are you've heard of the infamous slap between Brianna (Sophie Skelton) and her father Jamie (Sam Heughan) in season four. The episode, entitled "The Deep Heart's Core," shows a new side to both characters. Brianna promptly slaps her father Jamie for his beat down of Roger (Richard Rankin) instead of the man who actually raped her and possibly impregnated her.
Sophie Skelton explains why the slap was necessary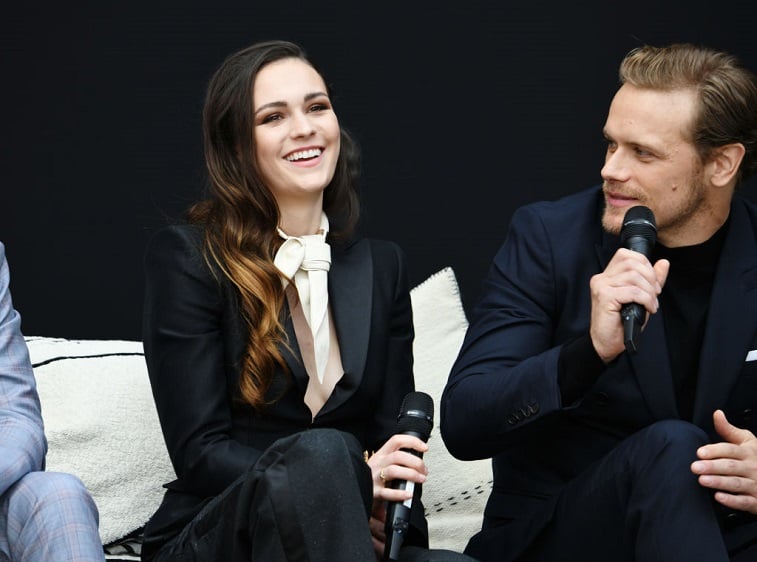 Entertainment Weekly asked Skelton about the slap and why it needed to be done.
"We were trying to show that Brianna is Jamie's daughter," explained Skelton. "Not that he goes around hitting people, but Claire slapped Jamie before. The absolute gravity of the comment he'd made about calling her a whore when she had just said that she'd been raped. It's not totally Jamie's fault, and in those days that would be the attitude, unfortunately. But I also think, when we're talking about modern women, I think it relates back to today whereby people say they've been sexually abused and people don't always believe them and try to find fault. With the Brianna story line, I delved into research about victims of rape and how their responses differ. In that moment, I think anyone's response is going to be different. You're in defense mode. I think if somebody questioned you or told you it was your fault or that you lied about it, you would lash out in a way that you might not be able to comprehend, had you not been through that experience."
Season 4 of 'Outlander' had a few changes from the book
The show Outlander is based off of Diana Gabaldon's series of novels. The book Drums of Autumn is what season four follows with 13 episodes. The fifth season will follow The Fiery Cross and will only have 12 episodes.
Executive producer and showrunner Matthew B. Roberts spoke with Parade.com about season four and the deviation from the book.
"We had to very quickly revamp the story," explained Roberts. "That's really one of the big differences between the book and doing it as a television show. In the book, everybody in every place is available any time. That's not the case with us. Sometimes random things dictate what ends up in the story. As a fan or audience member when you view it, you can go, 'God, why did they make that decision? Diana did it this way in the book.'"
The birth of Jemmy doesn't include his grandparents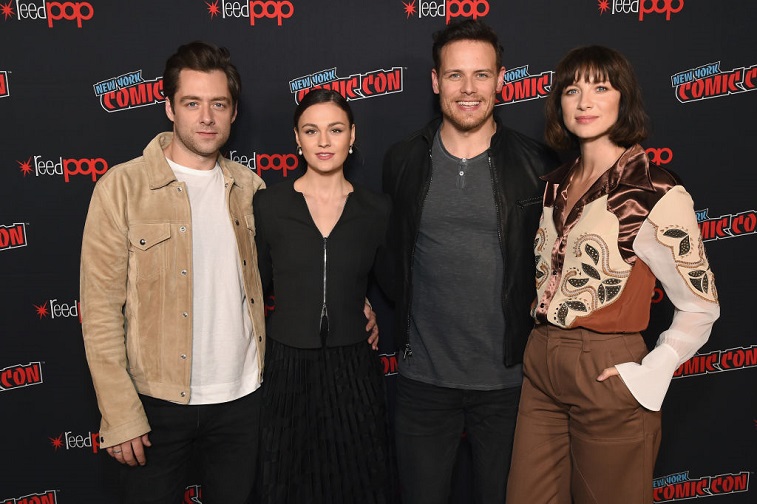 In the books, Brianna gives birth to Jemmy, surrounded by her parents. The Starz series didn't include that, and instead had Claire (Caitriona Balfe) and Jamie off on a mission to save Roger (Richard Rankin).
Skelton told Entertainment Weekly she understands why fans were upset for the deviation from the books in that scene. "I know. I can completely see why," said Skelton. "Obviously from the book, that is a beautiful scene, and I think it would have been a lovely Fraser family moment."