'Outlander': Caitriona Balfe Says A Story From 'Breath of Snow and Ashes' Is Coming in Season 5
Season 5 of Outlander largely follows the fifth book in Diana Gabaldon's series, The Fiery Cross. However, the Starz TV series has skipped around a little bit in the book series, and this season will be no exception. Star Caitriona Balfe revealed that a story from the sixth book, A Breath of Snow and Ashes will appear on the series before Season 5 is over.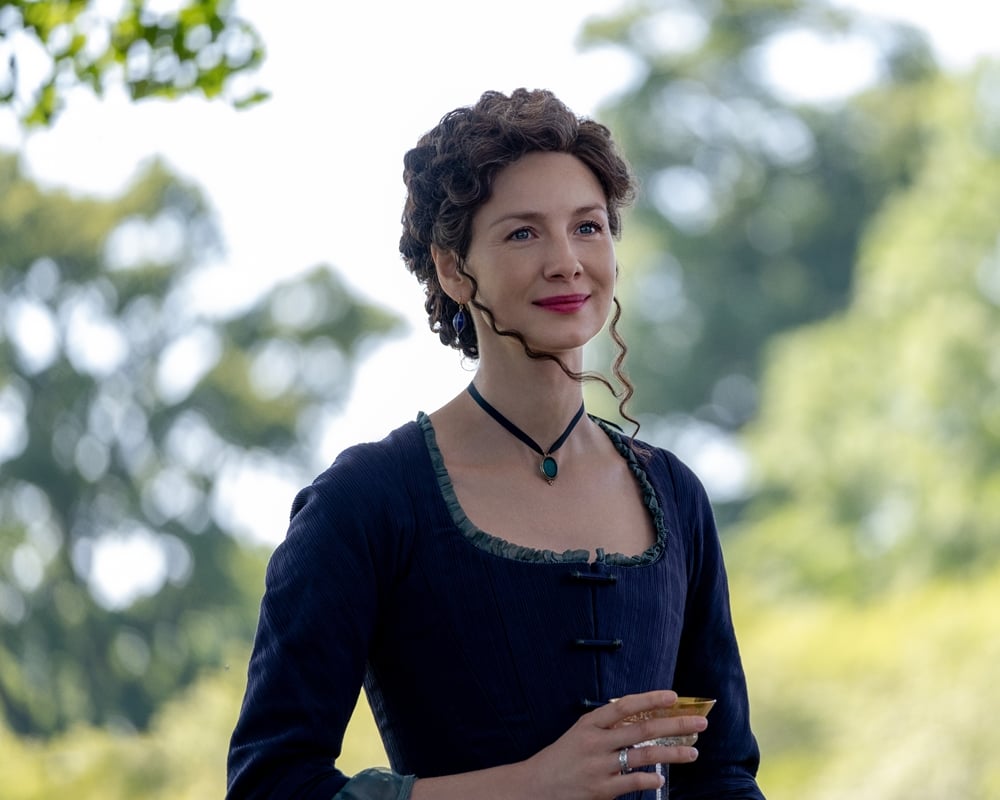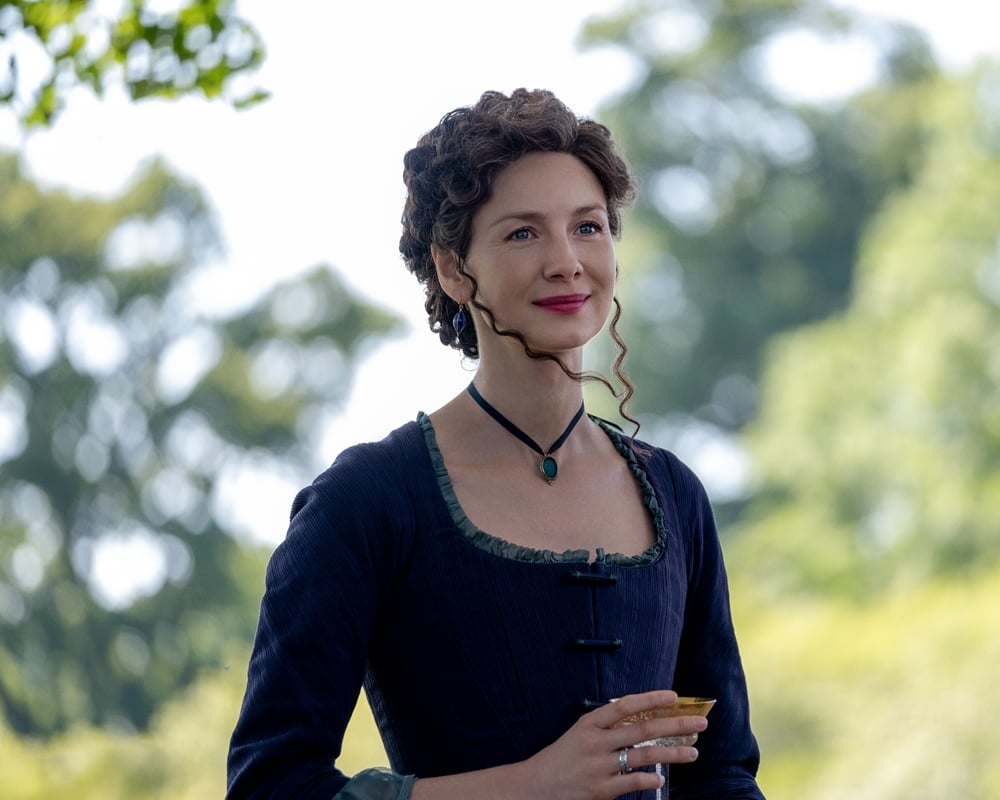 Balfe was on an Outlander panel for the Television Critics Association and spoke with reporters further afterwards about the new season. Outlander airs Sunday nights on Starz.
Caitriona Balfe discusses the five seasons of Outlander
Outlander is the story of Claire Randall (Balfe), a WWII nurse who travels back in time and falls in love with Jamie Fraser (Sam Heughan). Now she' s spent nearly five seasons back in historic Scotland with Jamie, with a brief return to her modern era. Now they're in colonial America for Season 5.
"I think in the beginning you're creating so many memories for a character that they're sort of purely out of your imagination," Balfe said. "You have to build up a bank before you start because you have to create a life. Whereas now five years in, every scene you do is like a memory for that person's life. So everything we talk about, we've already filmed it and lived it in a certain sense. So in that way the prep is a little bit different because so much of it is already inside you. You don't have to, I suppose create it as much."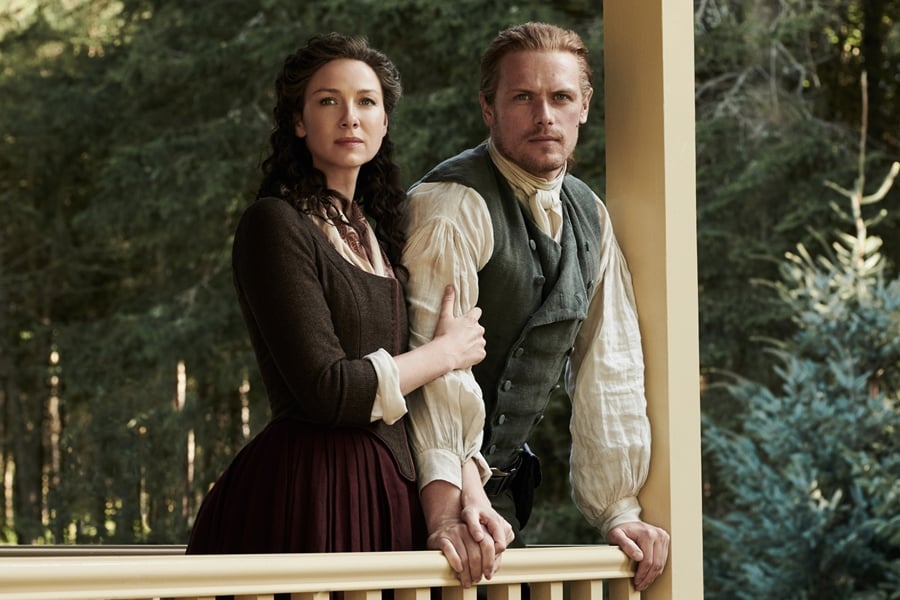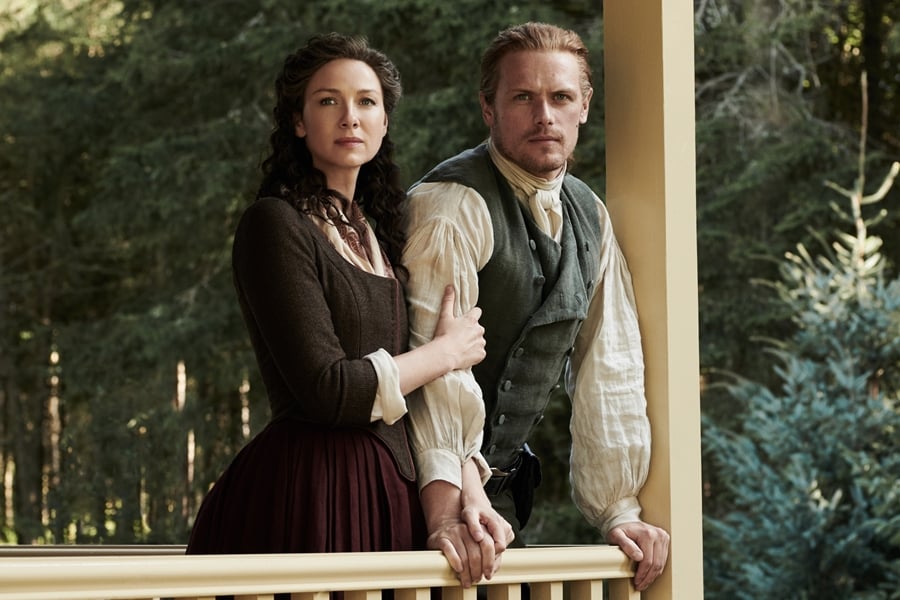 That's not to say it gets easier after five seasons of Outlander.
"You still have to be as focused day 550 as you are day one," Balfe said. "Otherwise, for me anyway, if I'm not invested and if I'm not focused then I wouldn't be enjoying it. It's good. This show continues to challenge us and that's the best way to keep you focused, I think."
Claire is in a good place in Season 5
Claire and Jamie have weathered a lot of drama in four seasons. They get a little stability in Season 5 of Outlander.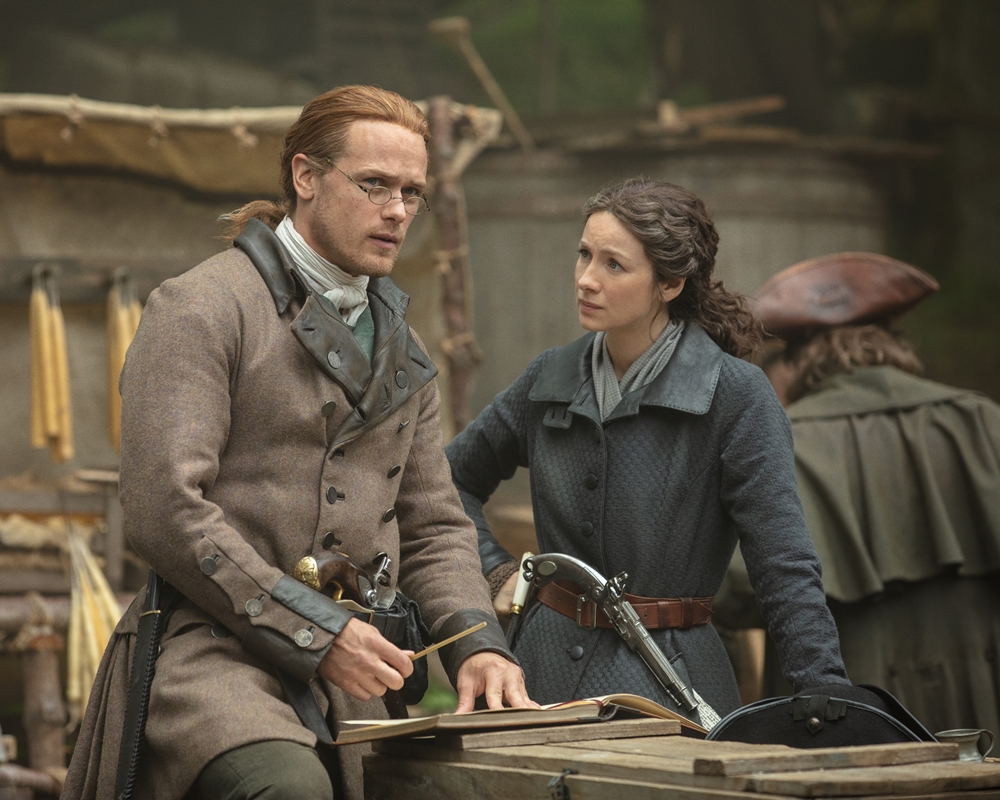 "It's just really nice to be able to play someone who's in a very kind of mature and happy place in their life," Balfe said. "Obviously, things will happen and there will be dark moments, but I think as an overall sense, she knows she has her family. She has love in her life and she has a passion and a calling. I suppose that just makes her a very full well rounded person and it's nice to play that."
'Outlander' is going to get ahead of the books in Season 5
In Season 5 of Outlander, Claire is running her medical practices on Fraser's Ridge and Jamie is trying to keep the British army off Murtagh (Duncan Lacroix)'s scent. That all checks out, but they found a story from the sixth book that fits in this season.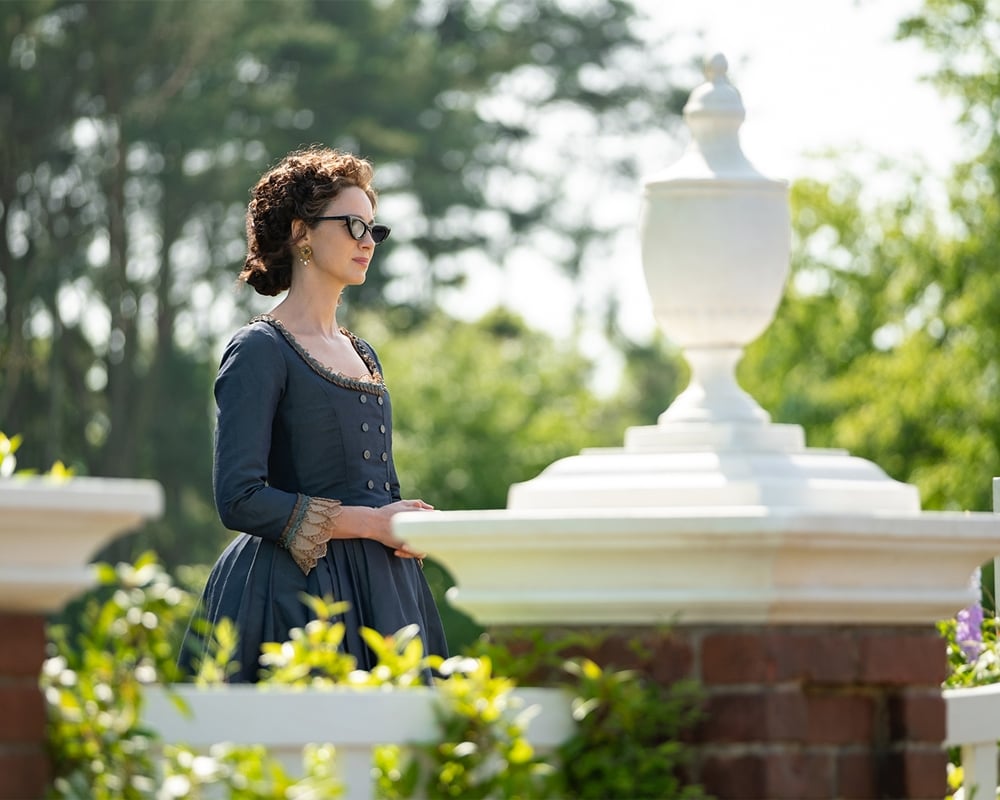 "I have a storyline towards the end of the season that's very challenging," Balfe said. "I can't really talk too much about it, but it's a storyline we brought in from book six. It was really challenging material. We sort of took a risk with how we were doing it visually and storytelling wise. I haven't seen it yet so I hope it's paid off, but it was good. It was nice to have something that asks a lot of me again at this point in our show."