'Outlander': A Frustrated Fan Wants to Know If Men Really Watch 'Outlander'
Outlander is often referred to as a show for women. However, one male fan took to Reddit to say he's a big fan of the show. The only problem is he feels lonely because he doesn't know any other men who watch the series. "Why don't men watch Outlander?" he asks. Here's what some fans …
Outlander is often referred to as a show for women. However, one male fan took to Reddit to say he's a big fan of the show. The only problem is he feels lonely because he doesn't know any other men who watch the series. "Why don't men watch Outlander?" he asks. Here's what some fans on Reddit said about whether men really watch Outlander.
Where are the male Outlander fans?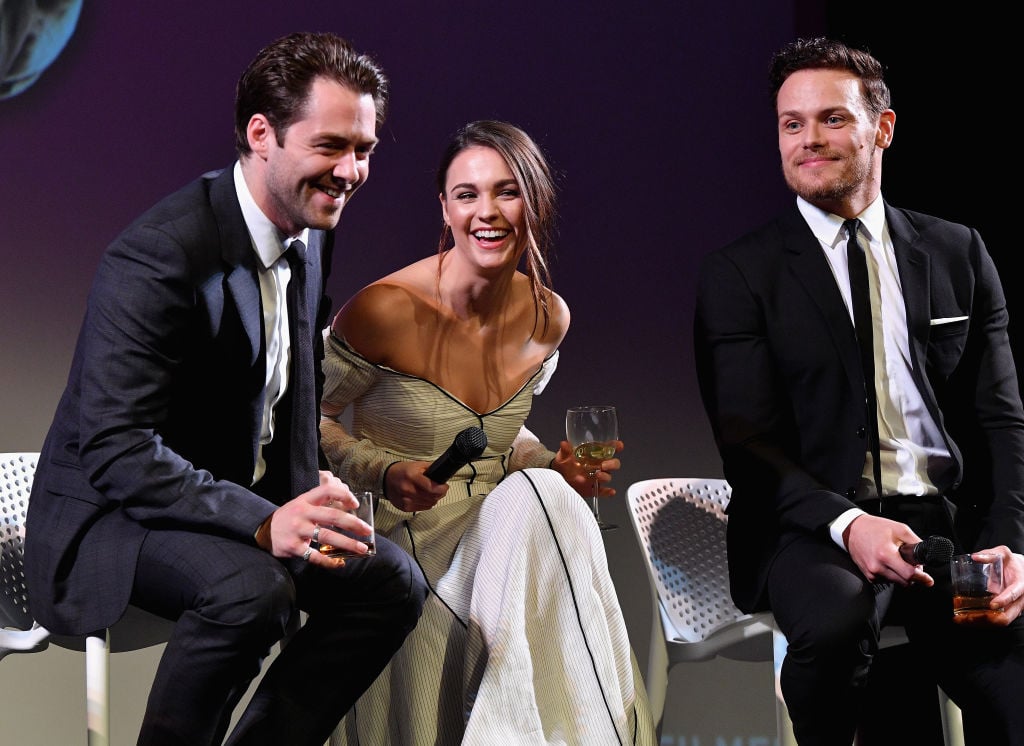 A faithful fan shared the loneliness he feels when it comes to being a male Outlander fan. Here's what he had to say about his frustration with not meeting any other male fans:
I'm an 18-year-old guy, and I really enjoy Outlander. I've read the first six books and am mostly caught up with the show. But I do not know a single other man personally, who watches Outlander. On the internet, the majority of the Outlander fanbase that I have encountered is female. For the longest time, I put off watching Outlander because a lot of the reviews I read online described it as porn for women, or other euphemisms that made the show seem like it was uniquely designed for women. But one day, I decided to hell with it all, and dove right into Episode 1.

Four seasons and six books later, I now understand why Outlander is one of the best shows out there. It definitely appeals to both men and women. It's a damn shame that people (both men and women), write this off as a show specifically for women. It's not. It's a show for everyone mature enough to handle the content and themes. I hope Starz can pull out some nifty marketing strategies to ensure that more guys get interested in Outlander, because it's kinda sad that there aren't nearly enough of us who watch the show. Please Starz. I'm lonely here.
A fan explains why Outlander appeals to women
Why do women love Outlander so much? One viewer proposes women are drawn to the show because of the portrayal of Claire's freedom of expression when it comes to her sexuality. Although Starz Chief Executive Officer Jeffrey Hirsch reportedly said women like the show because lead character Sam Heughan is often shirtless, others believe the show's appeal goes a lot deeper than that. Here's what one viewer on Reddit said:
What appeals to women is Claire's sexuality and her enjoyment of sex and pleasure. Enough for people to write it off as a 'female' show, I guess. I agree with you; it's such a clever blend of genres (historical, comedy, drama, war, romance) that it appeals to both sexes and friends beyond the binary. Got my dad onto it last year and now he's devouring all he can re: Culloden and the American Revolution to enhance his overall enjoyment of the show and books.
Male Outlander fans took to Reddit to reveal they are indeed fans of the show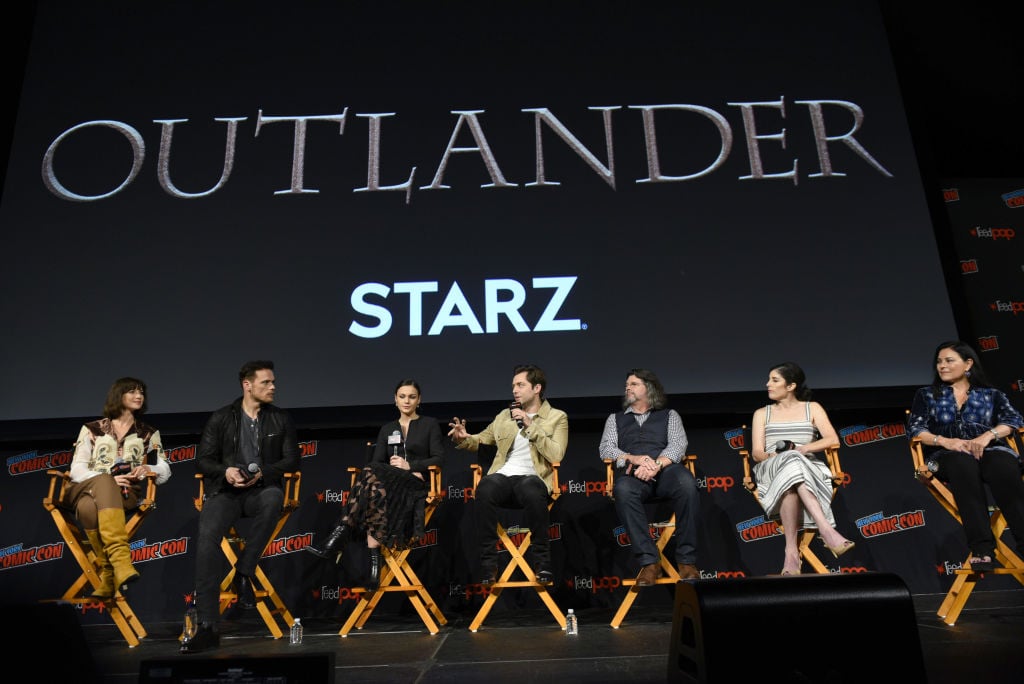 Male Outlander fans joined in on the discussion to let the lonely fan know he is not alone. This male Outlander viewer said he considers the show to be one of the best series on television. He also agreed with the original commenter that Outlander is likely watched by more women than men because of the marketing:
I'm a guy and I think Outlander is one of the best well-made TV series; an honor I give to Breaking Bad and Mr. Robot. It has the capacity to enthrall men as easily as women. The real reason I think, which you mentioned in your post, is in the marketing. The show is being promoted as a series intended for women, which is one of the dumbest acts I've seen. And infuriating. I hate it when certain content is labeled as men or women oriented.
Another fan said she watches Outlander with her husband. "My husband enjoys the show and we watch it together. It's probably not something he would have started watching on his own if I hadn't brought it up. He knows now he would have been missing out!"
Read more: How to Watch 'Outlander' Online
Check out Showbiz Cheat Sheet on Facebook!