'Outlander': Duncan Lacroix (Murtagh) Talks About That Shocking Episode 7 Moment
Episode 7 of season 5 of Outlander left many of us sobbing and in total disbelief. There were a number of developments, but one involving Murtagh Fitzgibbons (Duncan Lacroix) was one of the hardest to swallow. Lacroix talks about the situation in detail. There are spoilers ahead.
Jamie and Murtagh find each other mid-battle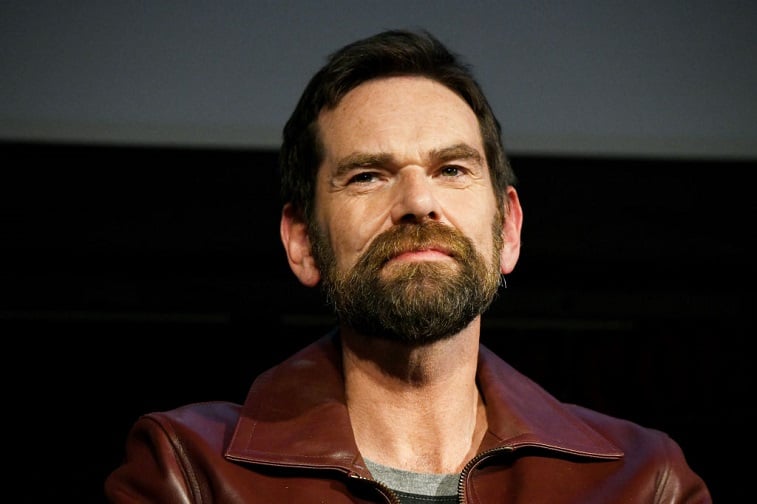 Jamie (Sam Heughan) has been fighting on the side of the Redcoats against the regulators. Murtagh is the leader of the regulators, so it seems only fitting that the two meet mid-battle. During the fighting, Murtagh helps Jamie out of a tight spot.
It seems like the two are going to embrace when a shot rings out and Murtagh is shot. Jamie can't stop the bleeding and Murtagh dies. Jamie doesn't want to believe it and takes him to Claire (Caitriona Balfe) to have her save him. Claire tells Jamie he's gone and it's truly gut-wrenching to watch him come to terms with his godfather's death.
Duncan Lacroix talks about the death of Murtagh
Lacroix spoke with Collider about his character's death and how he learned about Murtagh's fate. He was on the series since season 1, so it's hard to imagine where the show goes from here without such an iconic character.
"I found out just before the beginning of the season … because I was optioned for six seasons," Lacroix said. "But yeah, it kind of finally ran its course and they dropped the bomb on me before we started filming the season."
Murtagh receives a 'fitting end'
Lacroix thinks Murtagh received a "fitting end." His death will give Jamie even more to fight for, and that can be a powerful thing in the war to come.
"But I think that character kind of ran its course, actually, in terms of the show," Lacroix said. "And I think it's a fitting end. He was the last kind of relic from the Highlands, from Culloden, the old Highland way of life and I think it kind of resonates. Once he dies, [Jamie's] given an even steelier purpose to continue the battle as things will progress – take the fight to the Brits in the war of revolution."
Murtagh reveals his true feelings to Jocasta before it's too late
Lacroix also spoke about Murtagh's difficulties in love. In episode 6, he reveals to Jocasta (Maria Doyle Kennedy) that he's always loved her and always will. He wanted her to wait for him, but that could never happen. Murtagh was never going to let his beliefs go, and in the end, he died for them.
"But, I just think he's kind of that tragic character – that he is unlucky in love but he's devoted his entire life to his family and to honor and to doing the right thing, so there really wasn't any other way of wrapping it up, I don't think," Lacroix said about the situation between Murtagh and Jocasta.
Murtagh Fitzgibbons was an intriguing and notable character on Outlander for five seasons. Fans will miss seeing him on the hit series and they mourn his loss.