'Outlander' Is Already Casting for Season 6, Days Ahead of Season 5 Premiere
We are just days away from the premiere of season 5 of 'Outlander,' but the series is already looking ahead to season 6.
Fans cannot wait for the season 5 premiere of Outlander, yet the cast and crew of Starz's hit drama are already looking ahead to the next season. The network has approved season 6 of Outlander, and sources claim that producers have already started the casting process. Here's a quick look at everything we know about Outlander's sixth season.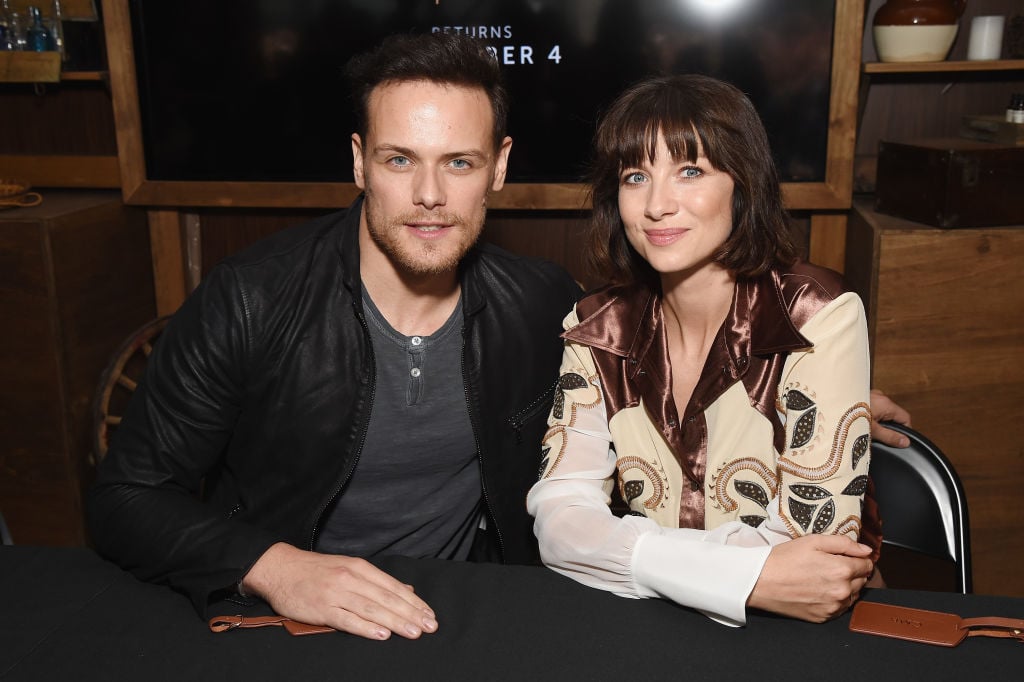 When will filming start?
With casting officially underway, production on season 6 of Outlander is expected to begin as soon as this spring. Starz has not set an official filming date, but we do know that casting director Suzanne Smith is leading the charge.
Season 5 of Outlander is an adaptation from Diana Gabaldon's book, The Fiery Cross. If the show follows in order, season 6 will be taken from the pages of A Breath of Snow and Ashes, which Gabaldon wrote in 2005.
Until we know what happens in season 5, it is too early to tell where season 6 will pick up. But considering how producers are already looking ahead, it sounds like the cast and crew won't get much of a break between seasons.
In the meantime, Sam Heughan and Caitriona Balfe are currently gearing up for the premiere of season 5 of Outlander.
Starz president dishes on 'Outlander's' future
While we do not know much about season 6, it is great to hear that Starz is on board with continuing Outlander for the foreseeable future. According to Backstage, Starz president Jeffrey Hirsch recently opened up about the show's success and revealed that Outlander is not going anywhere.
"As long as the fans continue to crave the story, we'll continue to have Outlander on the air," Hirsch stated.
Gabaldon is currently working on the 9th book in the Outlander series, titled Go Tell the Bees That I Am Gone. The author is planning on wrapping up the series after book 10, offering plenty of material for the series to explore.
If Gabaldon ends the story in 10 books, then it is possible that we will get as many seasons of Outlander as there are books. That could change, however, depending on how each book is adapted in future seasons.
Producers have not said much about their plans beyond season 6, but as long as fans continue to support the series, it sounds like Starz is willing to move forward with new seasons.
What about that spin-off?
With Outlander proving to be a huge success for Starz, there has been a lot of talk about the network launching a spin-off that follows David Berry's Lord John Grey.
Gabaldon has already written a series of novels about the character, which could easily be adapted to television.
Starz has not confirmed that a spin-off is in the works, but Hirsch recently revealed that they are thinking about expanding the Outlander universe. This does not mean that a spin-off will happen, but it definitely opens the door for one in the near future.
"There's a lot of opportunity in the Outlander universe to have story extensions, spin-offs or sequels… There's the next generation of cast in the show, which could be a rich story," he shared.
Executive producer Maril Davis echoed Hirsch at the Television Critics Association Winter Press Tour and added that they will continue pumping out new seasons of Outlander for as long as the cast and crew stick with it.
"There are still many more books to go. We're willing if the actors are willing," Davis explained.
Inside 'Outlander's' new opening credits
While fans eagerly wait for the premiere of season 5, new opening credits hint that Jamie (Sam Heughan) and Claire's (Caitriona Balfe) death may happen sooner than anyone thought.
As Outlander fans are well aware, Jamie and Claire are supposed to die in a fire at their home on Fraser's Ridge. Brianna (Sophie Skelton) discovered as much in the couple's obituary, which is one reason she traveled back in time.
The fact that Jamie and Claire's home is featured in the opening credits for season 5 has left fans worried that their deaths are right around the corner. Some viewers have even speculated that their house will be deliberately set on fire as part of the American Revolutionary War.
Brianna and her husband, Roger (Richard Rankin), are also featured more prominently in the credits, which might suggest their importance to the series will grow this season.
Season 5 of Outlander premieres February 16 on Starz.