'Outlander' Just Dropped The First Photo From Brianna's Wedding Ahead of the Season 5 Premiere
We are only a few days away from the season 5 premiere of Outlander! Ahead of the start of the new season, Starz released the first photo from Brianna's (Sophie Skelton) wedding. The image is the first solid proof that we'll get to see Brianna and Roger (Richard Rankin) tie the knot this season – and we couldn't be more excited about it.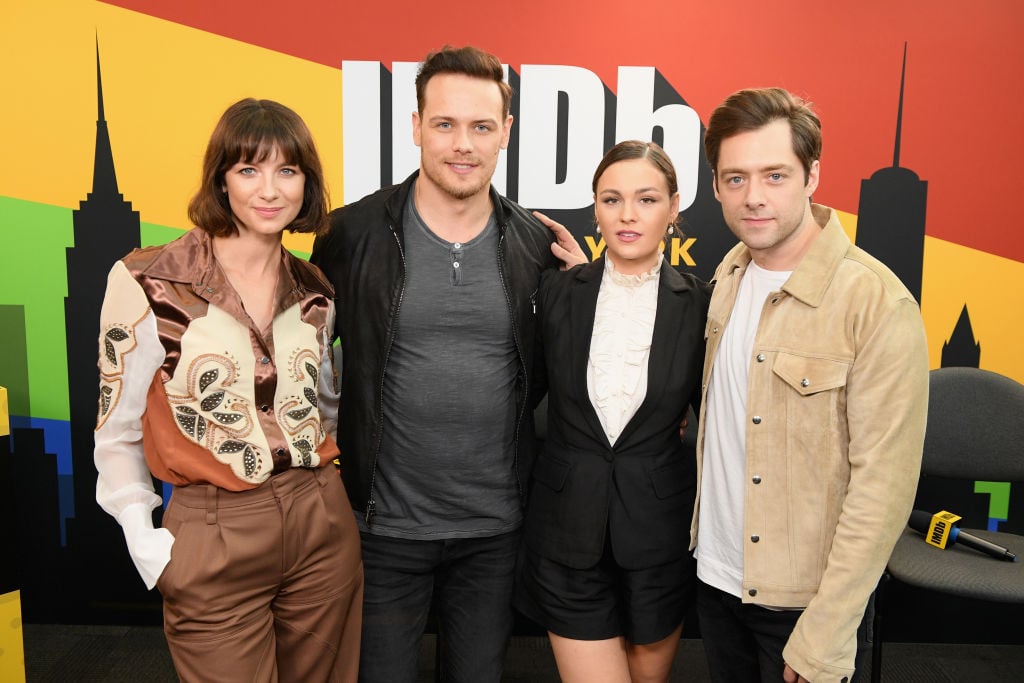 Inside Brianna's journey on 'Outlander'
Season 4 of Outlander featured some very important developments in Brianna's storyline. After learning that her parents, Jamie (Sam Heughan) and Claire Fraser (Caitriona Balfe), died in a house fire on Fraser's Ridge, Brianna traveled back in time to reunite with them.
Roger followed her, but the two got separated along the way. While trying to find her way back to her parents, Brianna endured a traumatic experience when she was raped by the show's newest villain, Stephen Bonnet (Ed Speleers). Luckily, she eventually found her parents and reunited with Roger.
She also gave birth to a daughter, though the girl's real father remains a mystery.
Season 5 of Outlander is expected to pick up after the events in season 4, and it looks like Roger and Brianna will be tying the knot as they raise their daughter on Fraser's Ridge.
We do not know what else ahead for Brianna and Roger in season 5, but we can confirm that the wedding is going to be a gorgeous affair.
Caitriona Balfe opens up about Brianna's journey in season 5
Ahead of the season 5 premiere, Balfe discussed Brianna's story this year and dished on some of the struggles her on-screen daughter is going to face.
The Outlander star assured fans that Brianna's wedding is going to be as beautiful as expected, though Claire will experience some emotional issues related to her daughter's wedding.
"The wedding is such a beautiful episode … First of all, I think Claire goes through a very emotional process because, having left Brianna back in the 20th century, this is something she thought she'd never get to experience," Balfe shared.
Balfe added that Claire thought she had to sacrifice moments like Brianna's wedding so that she could spend the rest of her life with Jamie. Although her husband is still a little unsure about Roger, Balfe revealed that Claire could not be happier for her daughter.
Based on Balfe's comments, it sounds like we are in for a pretty amazing wedding this season. Thankfully, Starz also released a photo from the set of the ceremony which also gives us a look into Brianna's highly-anticipated union, which will reportedly take place in the season premiere of Outlander.
Starz drops the first photo of Brianna's wedding
With the Outlander season 5 premiere only a few days away, Starz released an image of Brianna's wedding online. According to Carter Matt, the wedding will be featured in the opening episode this season, which kicks off on February 16.
The image includes a shot of Jamie, Claire, Brianna, and Roger posing together at the ceremony. All of the characters are dressed in their finest, and it looks like everyone is happy to be starting the next chapter in their journey.
In season 4, Roger and Brianna took part in a handfasting ceremony, so the wedding does not come as a huge surprise.
Even still, it is great to get a first look at the ceremony, which looks absolutely gorgeous.
What about Jamie's story in 'Outlander' season 5?
When it comes to Jamie's storyline in season 5 of Outlander, Brianna's wedding is not the only thing on his plate. At the end of last season, Jamie was tasked with hunting down a group of rebels known as the Regulators.
The only problem is that the Regulators are led by Jamie's godfather, Murtagh (Duncan Lacroix). That puts Jamie in a very tricky position. If he disobeys the order from Governor Tyron, then he puts his family at risk. But if he follows through with it, then he will be forced to betray Murtagh, who has always been there for him.
There is no telling how Jamie will handle the situation, but he does have plenty of experience navigating political issues. Hopefully, he finds a way to satisfy Tyron while keeping his family loyalties intact. At the very least, it is good to know that Jamie is supportive of Brianna's wedding, despite his concerns about Roger.
Fans can watch Brianna's wedding when Outlander returns to Starz on February 16.