'Outlander' Madness All Started With a Historical Romance that Was First Published in 1991
Diana Gabaldon's Outlander books are more popular than ever. Published decades ago, the books have spawned a hit television show on Starz and a slew of other written materials. Although the series is one of the most popular shows on Starz, some fans will be surprised to know that the Outlander madness started with a historical romance that was published way back in 1991. Here's a look at how the books started and why Outlander fans should consider reading them.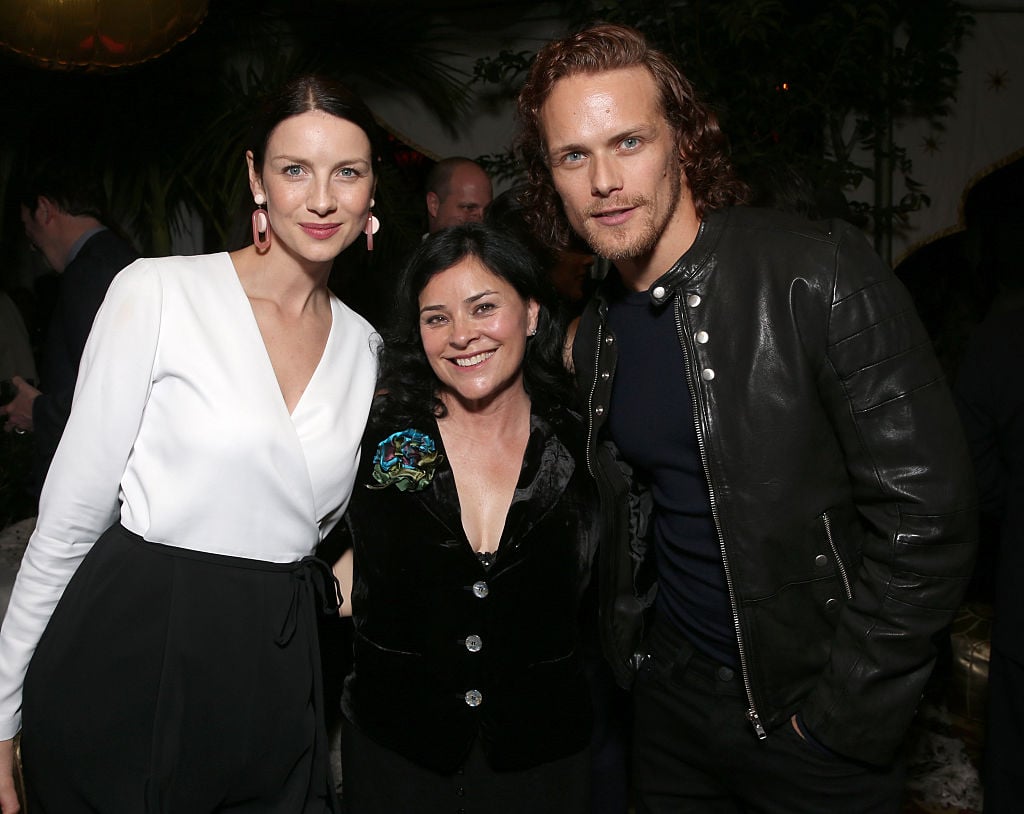 A look at Diana Gabaldon's 'Outlander' series
When Gabaldon wrote her first book in the Outlander series, she never expected it would go on to be a major hit. In fact, the author has previously stated that she wrote the book as a practice novel.
Fast forward almost 30 years and Outlander now includes eight books and a television show that is currently in its fifth season. Gabaldon has also written a few spin-off novels about Lord John Grey, a graphic novel titled The Exile, and other novellas and short stories that were published in the collection, Seven Stones to Stand or Fall.
Each book in the Outlander series is over 600 pages, making it the perfect series for anyone who is stuck at home. The first book features heavy elements of history and romance, but the series also encompasses science fiction, politics, and a heavy dose of action.
Outlander follows the story of a nurse named Claire Beauchamp who discovers a magical stone circle in the Scottish Highlands while celebrating her second honeymoon with her husband, Frank Randall.
Claire travels through the stones and finds herself in the mid-1700s. She eventually falls in love with a Highlander named Jamie Fraser, who accompanies her on a few dangerous adventures.
How do the books compare to the show?
When it comes to the show, each season is based on a single book in the Outlander series. But considering how each book has over 600 pages of material, the show can only fit so much in a single season.
Despite this hurdle, Gabaldon believes Outlander the series has done a great job adapting her books. In an interview with Parade, Gabaldon opened up about the differences between the books and the show and admitted that she has a lot more material to work with.
"The show does a wonderful job with adapting the source material, but they have very limited space in which to tell a story—I don't," she stated. "I have a LOT more story to tell."
The Outlander author added that the show only fits about one-tenth of the material from the books in a given season. She then encouraged fans to read the books if they want to dive deeper into their favorite characters.
So far, Starz has only adapted the main books in the Outlander series, but there has been some talk about producers bringing Lord Grey's spin-off to life. With the series more popular than ever, this might become a reality a lot sooner than anyone expects.
If you like 'Outlander' try these other books
If you fall in love with the Outlander books and are still hungry for more, here is a quick list of books that have similar elements as Gabaldon's series.
Constance Sayers' A Witch in Time features a time-traveling story and a robust romance, just like Outlander. This book follows the story of a cursed witch named Helen Lambert, who relives the same tragic romance over centuries. When she finally reaches modern times, Helen discovers that her powers have grown enough to break the curse and find love.
Things in Jars by Jess Kidd is another book that blends science and magic. This book is about a female detective named Bridie Devine who is tasked with solving a mysterious kidnapping. The novel is set in Victorian London and brings plenty of action to keep the story going.
For those who love the historical aspects of Outlander, Allison Pataki's The Queen's Fortune might be right down your alley. This story is about a woman named Desiree Clary who is fighting to keep her family whole during the French Revolution. Clary's life gets turned upside down when she meets Napoleon Bonaparte, whom she promises to marry.
The season 5 finale of Outlander airs Sunday night on Starz.