'Outlander' Season 5, Episode 4: Fans React to Brianna's Intuition About Stephen Bonnet
Episode 4 of season 5 of Outlander premiered and left fans with a lot of emotions about the state of Brianna (Sophie Skelton). She's dealing with very real ghosts from the past that seem to be haunting her every move. Read on to learn what fans are saying about what Bri is going through.
Brianna knows Stephen Bonnet is still out there somewhere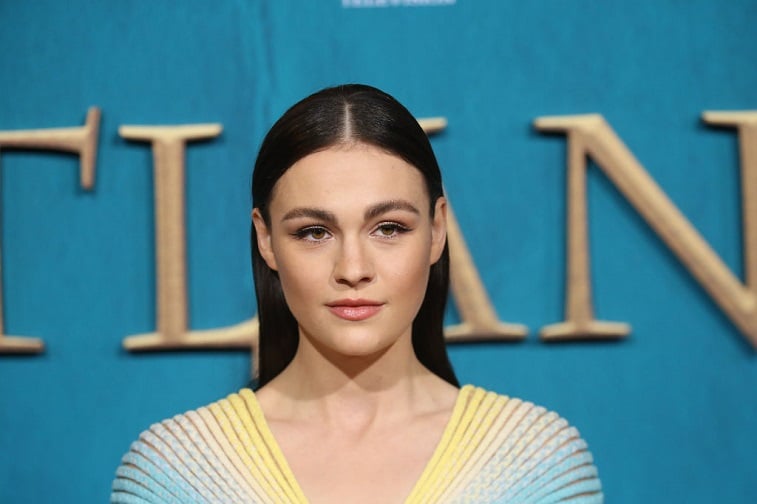 Stephen Bonnet (Ed Speleers) is the man who raped Bri, and he could possibly be Jemmy's father. This is a terrifying thought, especially since Bonnet is still alive. They thought Bonnet may have died in an explosion, but it seems he lived to see another day. Brianna learns the truth of the matter when she overhears her father learning about it at her wedding.
Bri has been on high alert ever since
Since learning that Bonnet could and is still out there, Bri is on high alert. She learned that an Irishman came to Jemmy and asked if he looked more like his mother or father. Brianna also finds a coin in Jemmy's carrier, and it looks suspiciously like Bonnet's.
In another scene, Bri goes outside to collect wood and leaves the door open when she returns inside. Suddenly, Jemmy is missing and Bri suspects he's been taken by Bonnet. It's a terrifying scene, but luckily Jemmy was just playing and is totally fine, but that doesn't calm Brianna's nerves. In another moment, we see Bri has drawn numerous images of Bonnet and she tosses them into the fire.
It's totally understandable how Brianna is feeling
Bri is a strong woman, but even strong women go through it sometimes. Brianna is dealing with this knowledge all on her own really since she has yet to reveal that she knows the truth to her parents. The thought of losing Jemmy coupled with the PTSD from the trauma she experienced at the hands of Bonnet makes the way Bri is acting totally understandable and relatable.
Fans react to Brianna's intuition about Stephen Bonnet
Bri knows that something isn't right about the situation. It's only a matter of time before she encounters Bonnet again, and this time, she'll be ready for him. She has to protect Jemmy at all costs.
Fans have a lot of feelings about episode 4. One Twitter user thinks Bri should close the door. "Bri might want to try closing the door when she goes out for wood. Just saying," the user said.
Another user thinks Bri is ready for anything that comes her way. "Brianna has her 'mom' antenna up. No one's gonna hurt Jemmy," the Twitter user wrote.
People seem to sympathize with Brianna. "Omg! I am a mother and I suffered with Brianna that awful feeling of losing sight of a child," someone chimed in.
"My heart just skipped a beat, I knew that Bonnet wasn't there but when you've been through what Bree has been through your mind goes to the worst scenario," another Twitter user agreed.
Viewers seem to understand what Brianna is going through. Her intuition is on point and she seems to know that Bonnet is getting closer. It's only a matter of time before the situation escalates.