'Outlander' Season 5, Episode 5: Did Claire Fraser Finally Create Penicillin?
Episode 5 of Outlander premiered and it was particularly special for Claire Fraser (Caitriona Balfe). She hit a goal this week that has fans cheering for her efforts. Read on to learn what Claire created to help her patients.
Claire creates penicillin
As caught up fans already know, Claire has been hard at work trying to develop the right type of mold to create penicillin. In episode 5, it appears she's finally done it. She takes a look in the microscope in disbelief. When Marsali (Lauren Lyle) comes in, it's clear she's stumbled on a miraculous moment.
"What is it?" Marsali asks Claire.
"Come and look," Claire assures her.
Marsali comments on the fact that it looks like she's looking at tiny paintbrushes under the microscope, signaling that Claire has in fact created penicillin.
"You found it," Marsali says.
"I think what we're supposed to say is, eureka!"
"What does that mean?" Marsali hilariously asks.
"It means I've found it," Claire says. They embrace and it's truly a heartwarming moment.
Claire performs surgery on Keziah Beardsley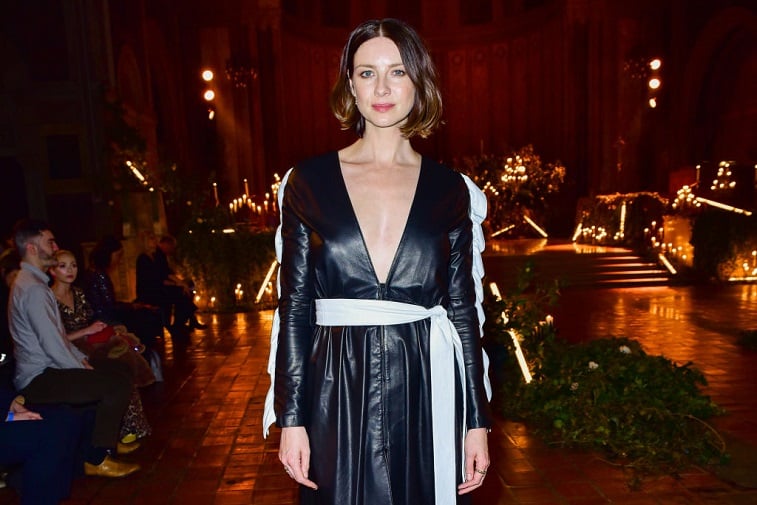 Claire uses the penicillin on Keziah before performing surgery to remove his tonsils. She does it all while he's fully awake and conscious, but she works quickly to get her work done.
"You're very very brave Kezzy," Claire tells him after she performs the successful surgery on him. Things seemed to go well for Claire and her patient. She performs surgery on Josiah as well.
Fans react to Claire and Marsali in season 5
Fans seem to be really happy for Claire and her medical discovery before its time. Viewers are particularly satisfied with the medical scenes with Claire and Marsali.
"My absolutely best scenes are with Marsali and Claire this episode…. loved Marsali and Claire's reaction to the paintbrushes medicine," a Reddit user explained.
On Twitter, numerous fans love the dynamic between Claire and Marsali and can't wait to see more happen between them.
"Love that Marsali has been brought into this role and love seeing the relationship with Claire," a Twitter user wrote.
"I need Clairsali in my eyeballs every week! Please and thank you," a fan expressed.
"Marsali's character is so awesome. Lauren Lyle does such an amazing job playing her," another fan explained.
Some fans found it hard to watch the surgery on Kezzy, since things did get a little messy in Claire's surgery room. "This part was hard to read and it was hard to watch. Anyone else react like Lizzie?" a fan wanted to know.
People really seem to love the "chemistry" between Claire and Marsali this season. "I love the chemistry between these two," another fan said.
"Claire and Marsali are a bad*** surgical team," someone else wrote.
Hopefully there will be more medical advancements to come from Claire's surgery before season 5 concludes. Fans can't seem to get enough of the dynamic between Claire and Marsali, especially when it comes to helping patients.