'Outlander' Season 5, Episode 5 Preview: Claire Gets Hands-On Teaching Marsali
Season 5 of Outlander is heating up and fans can't wait to see what's coming next. Luckily, the official social media page for the show has been quick to share previews of episodes before they air. Read on to learn what's coming in episode 5 of Outlander and how fans are reacting.
Brianna tells Roger about the gem Stephen Bonnet gave her
The preview for episode 5 opens with Roger (Richard Rankin) looking at a gem and asking, "What is this? It's Bonnet's isn't it?" Fans may remember that Bonnet gave the gem to Brianna (Sophie Skelton) for her child's "maintenance."
Hopefully, this means Brianna is going to be honest with her husband about how she is haunted by the thought of Bonnet. She's afraid he's after Jemmy and she's on high alert. She needs to share her feelings with her husband before they consume her.
Claire get hands-on while teaching Marsali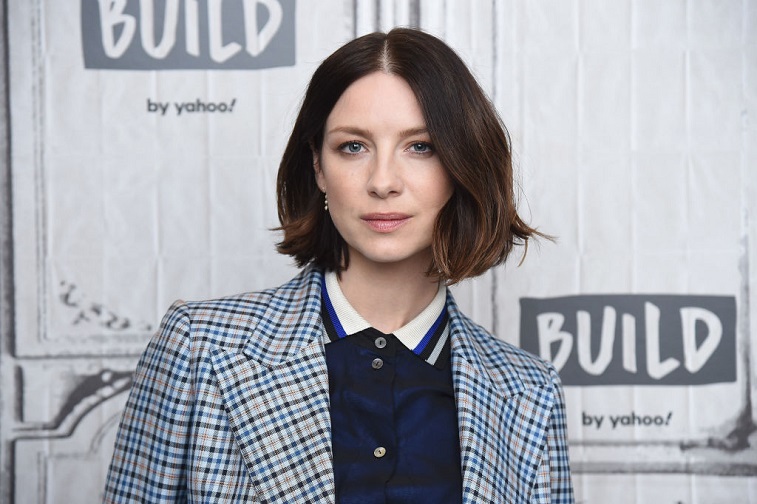 In the next scene, we see Claire (Caitriona Balfe) teaching Marsali (Lauren Lyle), who is now her apprentice. "Everything you do as a doctor involves risk, sometimes even fatal," Claire tells her.
We see Claire ask Marsali for a scalpel. "Steady, this can be the tricky part," Claire says next. It looks like Claire will be performing surgery on the Beardsley twins in the upcoming episode. Hopefully Marsali will learn a lot from the experience. She looks very determined in the trailer.
Jamie is dealing with the Redcoats
In another scene, we see Jamie (Sam Heughan) talking to some people about the Redcoats causing trouble. "The Redcoats are benefitting from our hospitality as we speak," a man tells Jamie.
"Where are they?" Jamie asks the man. It looks like Jamie is going to have to play mediator between the Redcoats and the people in the town. This could be a problem down the road for Jamie since he's supposed to be on the side of the Redcoats hunting down the regulators.
Fans react to the preview for episode 5
Fans are understandably excited after watching the preview for episode 5 of season 5 of Outlander. One fan says they enjoy their Sundays again now because of the show.
"Yay! Loving my Sunday evenings again. We all survived Droughtlander, surely we can survive Coronavirus," a Twitter user joked.
Another fan said we should put Claire in charge of fighting the Coronavirus. "Who do we speak to about putting Dr. Fraser in charge of the pandemic? If anyone can solve this crisis, it'd definitely be her," someone else wrote.
One fan doesn't seem too convinced about having a scalpel anywhere near their face. "If someone comes close to my face with a scalpel, I'm gonna move. There's no way in hell I wouldn't unless I was strapped down from head to toe," they expressed.
Fans are eager to see the new episode. "This episode looks like it will be a good one! Can't wait," another Twitter user said.
Viewers are excited to see what's going to happen in the next episode of Outlander.