'Outlander' Season 5 Finale: Roger and Brianna's Journey Has a Surprising Twist
The 'Outlander' season 5 finale will give fans of the book a shock when it comes to where Brianna and Roger end up.
We are only a few days away from the season 5 finale of Outlander and it looks like things are going to get interesting for Roger (Richard Rankin) and Brianna (Sophie Skelton). While Jamie (Sam Heughan) is looking to get Claire (Caitriona Balfe) back from the clutches of the Brown brothers, Roger and Brianna traveled back through the stones to return to the 20th century. Outlander has not revealed much about what's ahead, but the synopsis teases that their journey has a "surprising twist."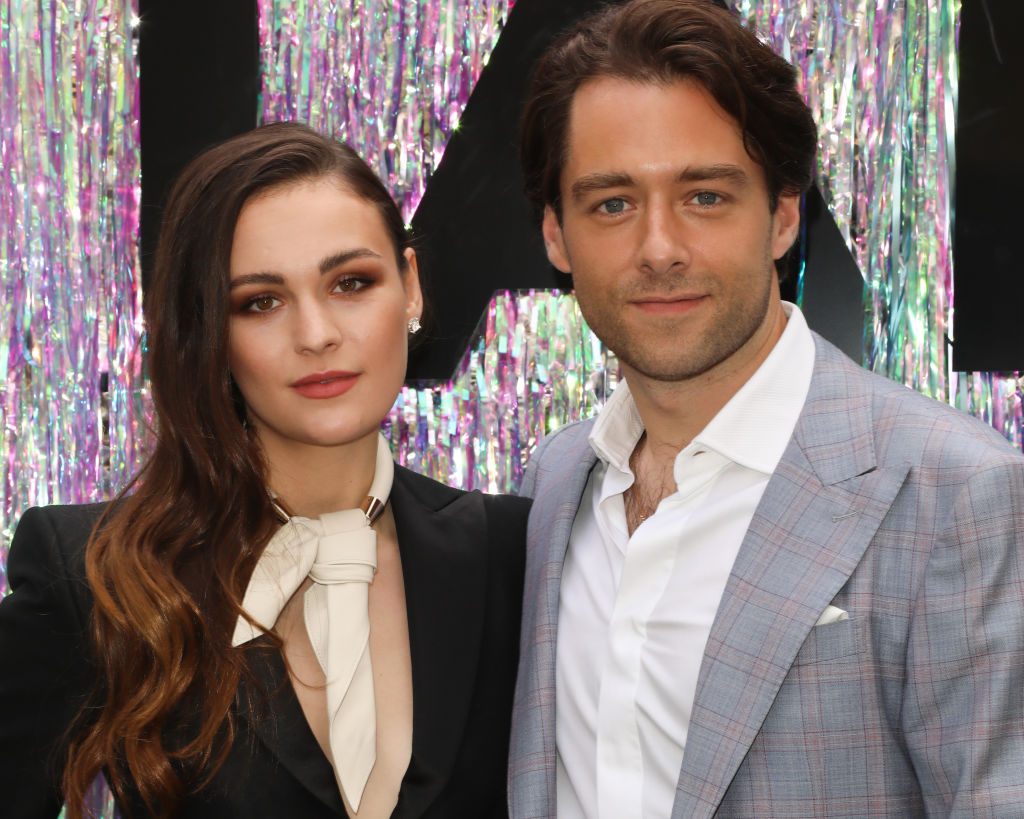 Roger and Brianna return home on 'Outlander'
In the penultimate episode of season 5, Roger and Brianna took their baby and went back through the stones. The move surprised many fans, especially considering how much their absence will affect Jamie and Claire moving forward.
With the couple gone from the 18th century, Jamie has to rescue Claire all by himself. There is little doubt that Jamie is up to the task, but without the support of his daughter and son-in-law, his mission just got a lot harder.
As far as Roger and Brianna are concerned, their decision to return home shocked many fans of the books as well. In Diana Gabaldon's novel, The Fiery Cross, Roger and Brianna do not go back through the stones.
That does not happen until the sixth book in the series, A Breath of Snow and Ashes. This could mean that the upcoming finale will draw elements from that book as well, something Gabaldon recently addressed.
'Outlander' author Gabaldon opens up about this season's adaptation
Aside from Roger and Brianna's time-traveling, other plots from A Breath of Snow and Ashes that made it into season 5 include Claire's kidnapping and the death of Stephen Bonnet (Ed Speleers).
According to Den of Geek, Gabaldon recently talked about the decision to include these storylines in season 5 rather than waiting until next year. As Gabaldon explained, producers merged elements from both books mainly due to time constraints.
"Given what they're dealing with in terms of constraints and space, I think it makes all kinds of sense because I have storylines that can stretch out for three or four books. It's a coherent storyline, so I don't see any problem really in lifting pieces of the storyline from one book and condensing them with the earlier pieces from another book in order to make a contiguous line," she stated.
Unfortunately, this decision has led to some changes in Roger and Brianna's storyline. In the books, the pair returns home after the discovery that their daughter, Amanda Claire Hope MacKenzie (whom they had in A Breath of Snow and Ashes) has a heart murmur.
Their journey picks up in the next book in Gabaldon's series, An Echo in the Bone, which could be where the couple's story is headed in season 6.
Where will we leave Brianna and Roger?
As far as the show goes, Brianna and Roger's story could go in a few directions. Following the events in last week's installment, fans have speculated that the couple may have accidentally gone further in the past or jumped ahead of where they came.
If Outlander follows the books, then Brianna and Roger will settle down in Lallybroch in their original timeline. This follows closely to what Jamie and Claire do, which Brianna and Roger discover by reading their letters.
In an Echo in the Bone, the two also go on a hunt for some hidden gold that was buried by one of Roger's ancestors, who traveled forward in time to the 1980s. The series could follow that story and pick it up next season.
There is no telling what the series has planned for Brianna and Roger, but it will be interesting to see what happens to them in the finale.
What's going to happen to Fraser's Ridge?
With Jamie and Claire's lives in the balance, Outlander fans are worried about what might happen to Fraser's Ridge in the season 5 finale.
Based on the couple's obituary, we already know that they supposedly perished in a fire on Fraser's Ridge at some point in the 1770s. It is unclear if the obit is accurate, but fans have speculated that Claire's captors might burn her house down in the coming episode.
In the event that Fraser's Ridge burns in the season 5 finale, we can only hope that Jamie and Claire make it out alive.
The season 5 finale of Outlander airs Sunday night on Starz.