'Outlander' Season 5 Finale: Will Jamie Be Able to Save Claire Again?
Claire's (Caitriona Balfe) fate hangs in the balance in the season 5 finale of Outlander. In the last episode, titled "Never My Love," the Browns kidnapped Claire, forcing Jamie (Sam Heughan) to rescue her or die trying in the finale. The couple has been in these types of situations before, but will Jamie be able to save Claire this time?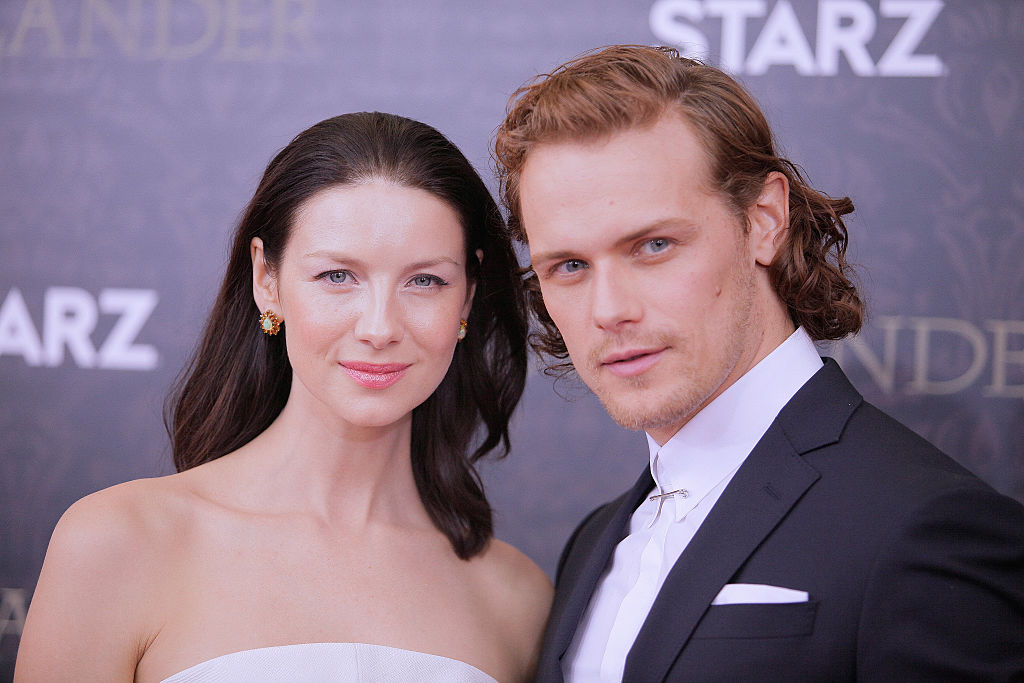 Claire is in grave danger in the Outlander season 5 finale
Claire's kidnapping concerns Outlander fans on multiple levels. For starters, we already know that her captors, the Brown brothers, are capable of anything, including doing her bodily harm. So rescuing Claire in a timely fashion is crucial in keeping the situation under control.
Secondly, Brianna (Sophie Skelton) and Roger (Richard Rankin) are not around to help Jamie out. The couple returned to the 20th century to keep their child safe, leaving Jamie to fend for himself.
We have no doubt that Jamie will do everything in his power to get Claire back. He has already declared war on her captors and seems hell-bent on getting revenge. Although Outlander fans will be rooting for Claire's safe return, the synopsis for the finale does not bode well.
"Claire struggles to survive brutal treatment from her captors, as Jamie gathers a group of loyal men to help him rescue his wife," the synopsis reads.
While it will be stressful to watch how this plays out, Heughan recently opened up about Jamie and Claire's fate at the end of season 5. For those who are wishing things turn out okay, it sounds like Jamie has an uphill battle ahead of him.
Heughan dishes on Claire and Jamie's fate
During a recent interview, Heughan revealed that fans of the Outlander books already know how Claire's captivity will play out. He also teased that even readers will be surprised by a few twists along the way, especially when it some to how the series filmed the scenes.
"I think people that read the books know what happens," Heughan shared. "But even those people are going to be surprised by the way that it's been shot and the way that we approached it."
Heughan did not specify what he meant, but if Outlander follows the events in A Breath of Snow and Ashes then Claire is in for a rough finale. According to Express, Claire is held captive for three harrowing days before Jamie finally rescues her.
During the course of her kidnapping, Claire's captives rape and brutally abuse her. If the show includes this in the finale, then it explains why Heughan revealed that the episode "is going to be really testing for them both."
Considering everything the two have experienced over the years, we can only hope that the show is kinder to Claire than the books.
Although the majority of this season was based on Diana Gabaldon's The Fiery Cross, elements from A Breath of Snow and Ashes were also thrown in the mix, including Brianna and Roger's return home.
'Outlander' fans worry for Jamie's life
While fans wait to see what happens with Jamie and Claire, viewers were terribly worried about Jamie's fate before the penultimate episode. A trailer for the installment, titled "Journeycake," showed a group of soldiers breaking into Jamie and Claire's home.
Claire asks the soldiers what they are doing before the trailer cuts to a scene showing a man who looked like Jamie being stabbed. The trailer worried fans, many of whom speculated that Jamie might be in mortal danger.
This, of course, is not the first time Jamie's life has been threatened this season. A few episodes back on Outlander, a poisonous snake bit Jamie, who almost lost his life. Thankfully, Claire was on hand to tend to the bite and help nurse Jamie back to health.
We do not know what the future holds for Jamie and Claire, but it definitely sounds like the season 5 finale is going to be one of the hardest challenges they have faced as a couple. Here's to hoping they both come out in one piece without suffering too much trauma.
Fans can find out what happens to Jamie and Claire when the season 5 finale of Outlander airs Sunday night on Starz.