'Outlander' Season 5: Is Fraser's Ridge a Real Place?
On this season of Outlander, fans are getting to see Jamie (Sam Heughan) and Claire (Caitriona Balfe) finally settle down in the colonies. They were granted a parcel of land in North Carolina, which they named Fraser's Ridge. But because the show references various historical figures and events, some viewers might be wondering if Fraser's Ridge is a real place.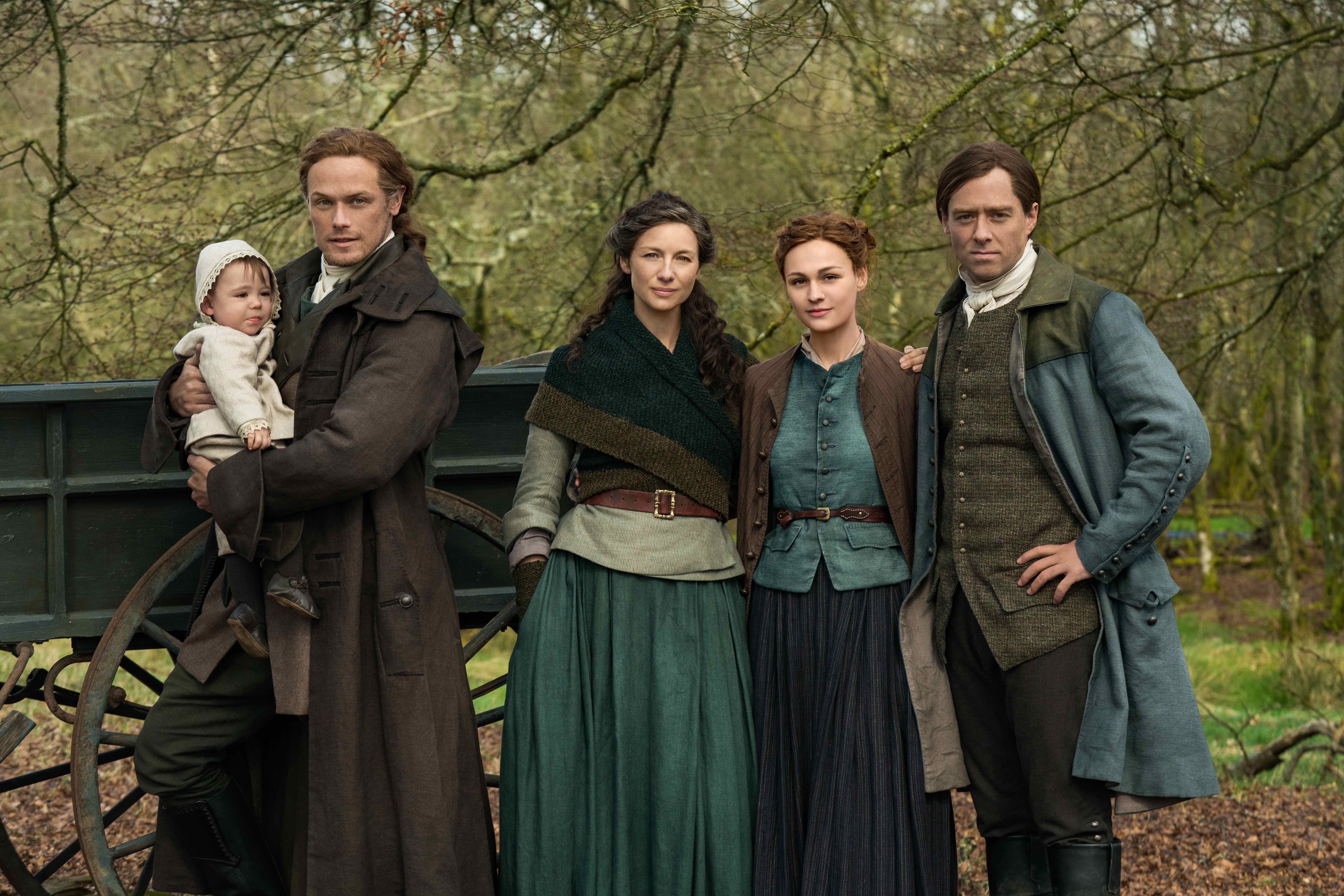 The importance of  Fraser's Ridge on 'Outlander'
After all the pain and hardship Claire and Jamie have suffered, the only thing they want to do is settle down into a quiet life with their family. The couple spent years apart from each other and lived through wars, violence, and torture. So when they came upon the peaceful green lot in North Carolina, they decided to call it home.
In season 4, Jamie was granted the land for Fraser's Ridge by Governor Tryon (Tim Downie) in exchange for his loyalty and service. He started out by building a small log cabin for himself,  Claire and Young Ian (John Bell). But soon after he was joined by his family, including Brianna (Sophie Skelton), Roger (Richard Rankin), their baby Jemmy, Fergus (César Domboy), and Marsali (Lauren Lyle).
As his new clan grows, Jamie builds up Fraser's Ridge, adds more homes and structures, and invites other settlers to come to live and farm on his land. After leaving behind his family and his house (Lallybroch) in Scotland, Fraser's Ridge is the first place Jamie can truly call home. 
Is Fraser's Ridge a real place?
According to author Diana Gabaldon, whose Outlander books the Starz series is based on, Fraser's Ridge is a fictional place. But if it were real, she said it would be near Boone and Blowing Rock, North Carolina. The reason Gabaldon chose this part of the state is that historically, it had a huge influx of Scottish settlers in the mid to late 1700s. 
According to the Blowing Rock town website, many of these Scottish settlers arrived at the port of Wilmington, just like Claire and Jamie. "These settlers were among the largest groups to colonize the mountains of western North Carolina, with many more coming from northern routes from Pennsylvania," the website reads. "This rich connection to Scotland provides lots of historical context for, and possible connections to, people and places that Jamie and Claire would have known."
The nearby town of Linville, North Carolina, hosts an annual Scottish festival called the Grandfather Mountain Highland Games — similar to the one Brianna and Roger attend in season 4. The festival is one of the largest gatherings of Scottish clans in the world, and it celebrates the rich Scottish history of the land.
'Outlander' films Fraser's Ridge scenes in Scotland
While season 5 of Outlander may look like it was filmed somewhere in the Carolinas, it was actually shot entirely in Scotland. Many of the indoor scenes were filmed at Wardpark Studios in Cumbernauld, Glasgow. And in an interview with Access, showrunner Ron Moore talked about the Scottish landscape he found for Fraser's Ridge.
"You know, there are sections of Scotland that we have found that do look a bit like North Carolina," Moore said. "So it's mostly about the trees and the kind of foliage and the ground cover that's there — There's a place we found to put Fraser's Ridge that does read like North Carolina."