'Outlander' Season 5: Jamie Hid This Huge Secret From Claire And Fans Missed The Whole Thing
Filming for Season 5 of Outlander is currently underway in Scotland and fans are a little disgruntled by the rumors that the show is diverging even more from Diana Gabaldon's best-selling series. Over the past four seasons, Outlander has been forced to stray from the books due to the natural restraints of adapting a book to television. Those departures will get even greater as the show moves forward, though there was one plot development in Season 4 that most Outlander fans completely missed.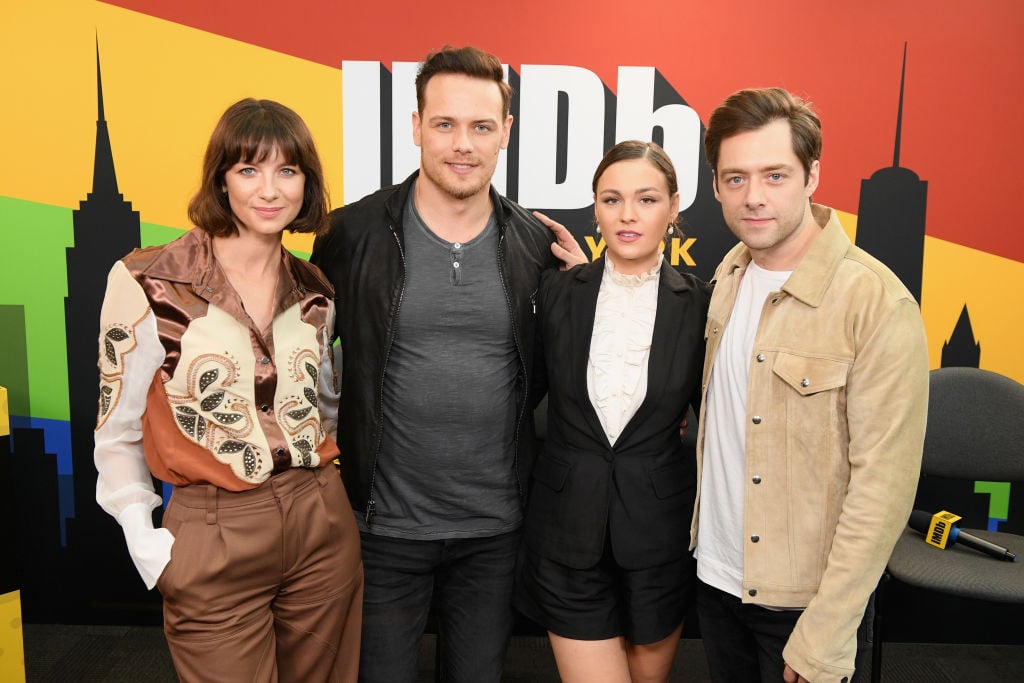 'Outlander' changes story elements
There were several scenes in Season 4 that differed from Gabaldon's book. One of the more notable changes was how Claire (Caitriona Balfe) and Jamie (Sam Heughan) were not present when Brianna (Sophie Skelton) had her son, Jemmy. In the books, both grandparents are there for the birth, which caused some minor backlash among fans. There was another scene, however, that really left fans unhappy.
According to Express, the show completely changed how Claire finds out about Jamie's other son, William Ransom. In the book series, Claire does not learn about William until much later – and it is Lord John Grey who spills the beans.
On Outlander, Jamie dropped the bombshell towards the end of Season 4. This completely sidesteps a big story with Lord John Grey, which also included Claire learning about his feelings for Jamie. It is unclear why the show changed these storylines, though the departures could have a major impact moving forward.
Skelton opens up about Jenny's birth
In a recent interview, Skelton talked about how Jamie and Claire missed Jemmy's birth and acknowledged that fans were upset by the change. Skelton admitted that having Jamie and Claire at her side would have been great for the family.
For Skelton, Outlander fans still got a family moment when Jamie and Claire returned. Although Roger (Richard Rankin) was not with them, the scene displayed how close they are as a family and how they are always there to support one another.
Outlander executive producer Matthew B. Roberts also talked about the decision to omit Jamie and Claire from Jenny's birth. Roberts explained how every choice they make on the show is debated by the writing and producing staff and none of the changes are taken lightly. He also revealed that once a decision is made, everyone goes with it and moves on the best they can.
Skelton then added how Brianna giving birth alone reflects what happens a lot in modern society with single moms. While the scene is different from the books, Skelton still loves how Brianna immediately accepts Jemmy as her own.
What's ahead for Season 5 of 'Outlander'?
Producers have been tight-lipped about what's ahead for our favorite Outlander characters, but Gabaldon's novels offer clues at the coming storyline. Season 5 is adapted from Gabaldon's book, The Fiery Cross, which continues the story of Jamie and Claire establishing a home in North Carolina.
Like always, the couple will face a number of new challenges as they development Fraser's Ridge. This season, the biggest obstacle is the War of Regulation, which was a precursor to the American Revolution.
At the end of Season 4, Jamie was placed in a difficult spot when the governor of North Carolina asked him to track down a group of rebels. The only problem with the order is Jamie's trusted friend a godfather, Murtagh, is a part of the group. This puts Jamie in a tricky position heading into Season 5 of Outlander.
If he disobeys the order, then he runs the risk of losing Fraser's Ridge, but obeying it will put him at odds with his own family. It will be interesting to see how Jamie gets himself out of this predicament, though he has learned a few things over the years that will come in handy.
Starz has not announced when the new season of Outlander will premiere, though it is expected to come back early next year. The network has also renewed the show for a sixth season, so there will be plenty of more Outlander to enjoy over the next two years.