'Outlander' Season 5: Richard Rankin Has New Songs for Roger to Sing
Roger (Richard Rankin) made Outlander fans swoon when he picked up his guitar in Season 4. He's still got his guitar in Fraser's Ridge in Season 5. There will be plenty of drama for Roger, Brianna (Sophie Skelton), Claire (Caitriona Balfe) and Jamie (Sam Heughan), but there's always time for music.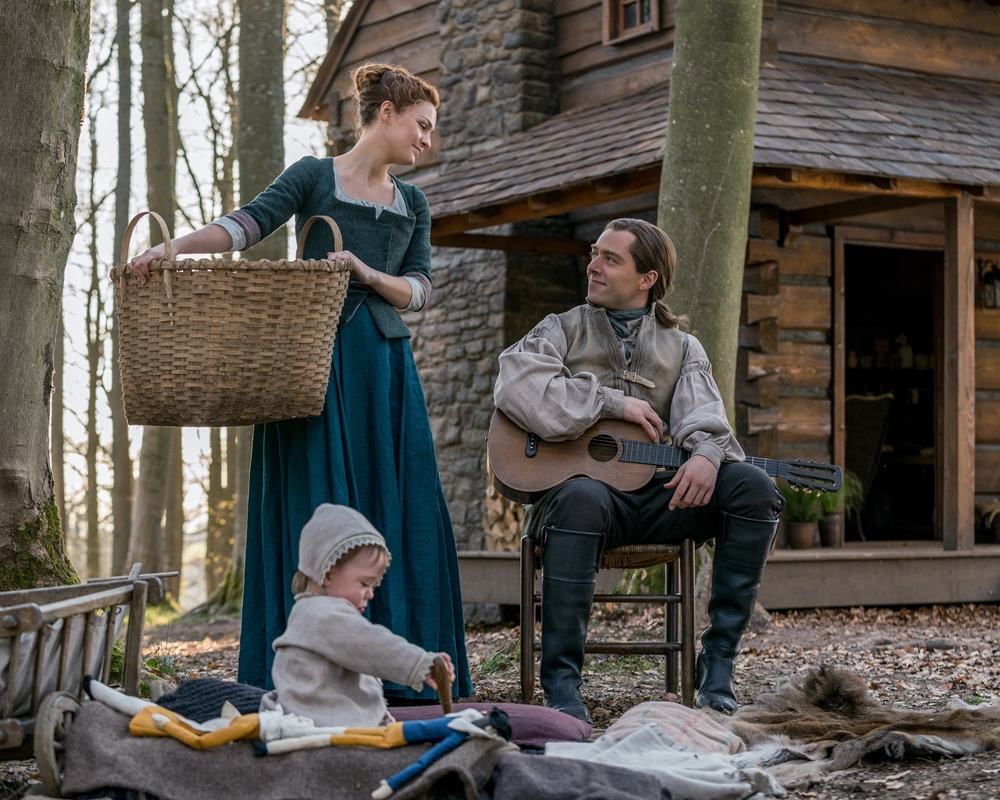 Rankin was on an Outlander panel for the Television Critics Association on Jan. 15 and discussed bringing music to the Starz series. New episodes of Outlander air on Starz every Sunday.
Richard Rankin keeps the 20th century alive on 'Outlander'
Roger comes from the 20th century like Claire. He and Brianna returned to the past to save Claire and Jamie, but Roger sometimes serenades the locals with his rock music.
"It's a lot of fun," Rankin said. "It brings another element to the show. You got this guy who loves his music and will quite happily sing and serenade people all day. It's good, because bringing the music from our time, from the time of Claire and Brianna, it's a little kind of language that we share together. It's a little bit of our own time that we can bring back."
This song was the hardest for Richard Rankin to cover
The Richard Rankin cover of Three Dog Night's "Joy to the World" is not available on iTunes yet. Rankin called this his most challenging song to perform.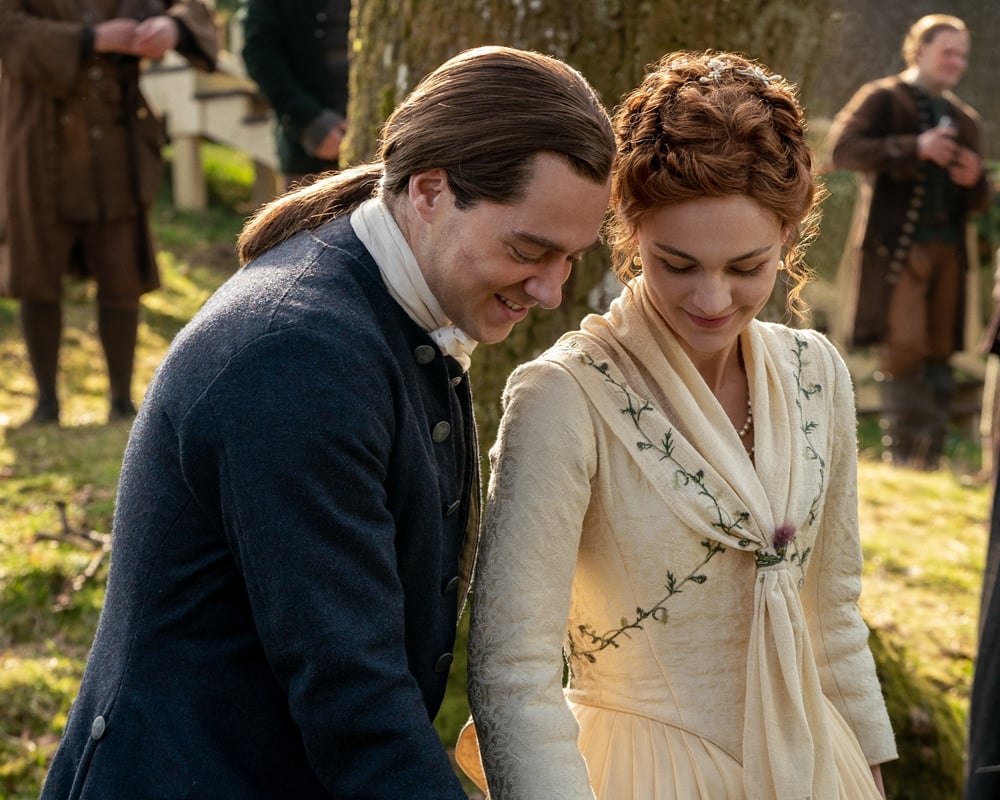 "I'm familiar with it as being a very difficult song to sing," Rankin said. "I can't hit that key.They find some really tricky songs and they go, 'Can you play this?' And I'm like, 'No.' And they say, 'Well, you're gonna.' I can't hit that note in 'Jeremiah Was a Bullfrog.' I have to drop that like three octaves."
The guitar might have landed Richard Rankin the role on 'Outlander'
Singing was a challenge, but Rankin did not have to learn how to play guitar for Outlander.
"I was cast only because I could play the guitar," Rankin joked. "The rest of the talent was absent. Yeah, I could already play the guitar. The songs aren't really that difficult to play, the songs that they've given me. In terms of they aren't that difficult to play on the guitar. They're quite simple."
Richard Rankin drove Sophie Skelton crazy with this Season 4 song
Roger entertains the 18th century folks with a single performance, but for Rankin to deliver that performance, he has to practice. "I Once Loved a Lass" went over like gangbusters in Season 4, but Rankin said another tune was less popular.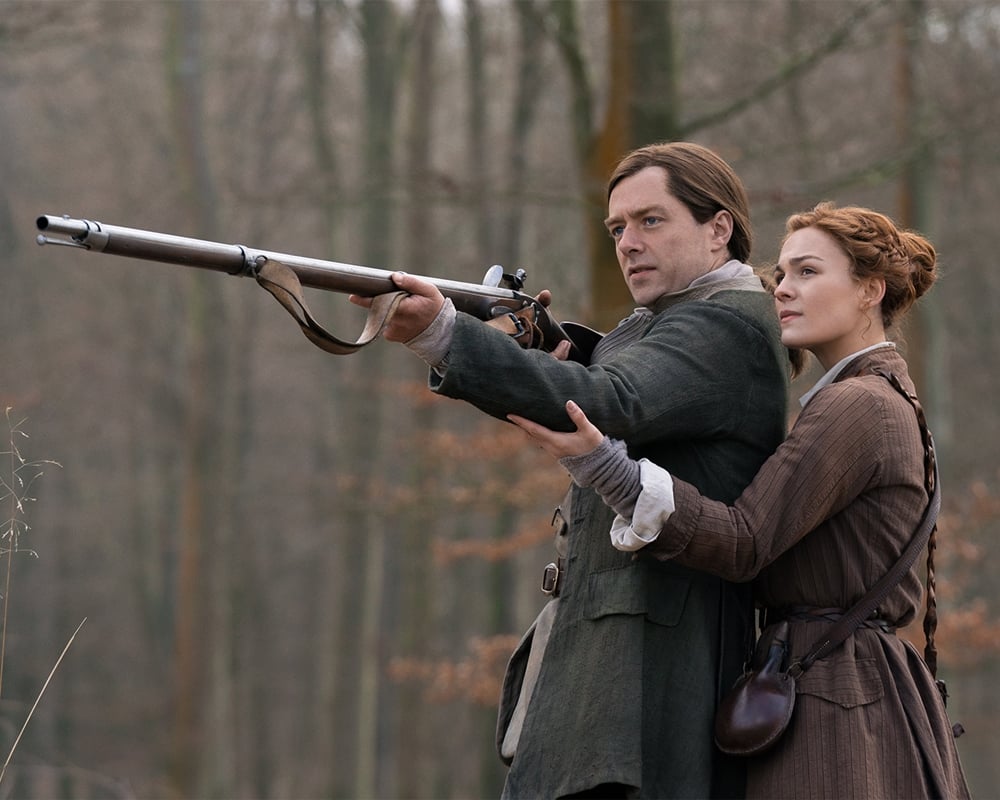 "There was only one song I really drove everyone mad with and that was a song that played in Season 4," Rankin said. "It was a jig when they were doing the stuff in North Carolina. It was a little Scottish jig and it was called 'Devil in the Kitchen,' I think. I especially drove Sophie absolutely nuts because I played it at every given moment because it was really tricky for me to play that style of music."
Roger's music speaks to a deeper 'Outlander' theme
The Outlander audience certainly gets a kick out of hearing Roger interpret rock songs on acoustic guitar, but they're not just a gimmick. The songs speak to Roger's longing for home.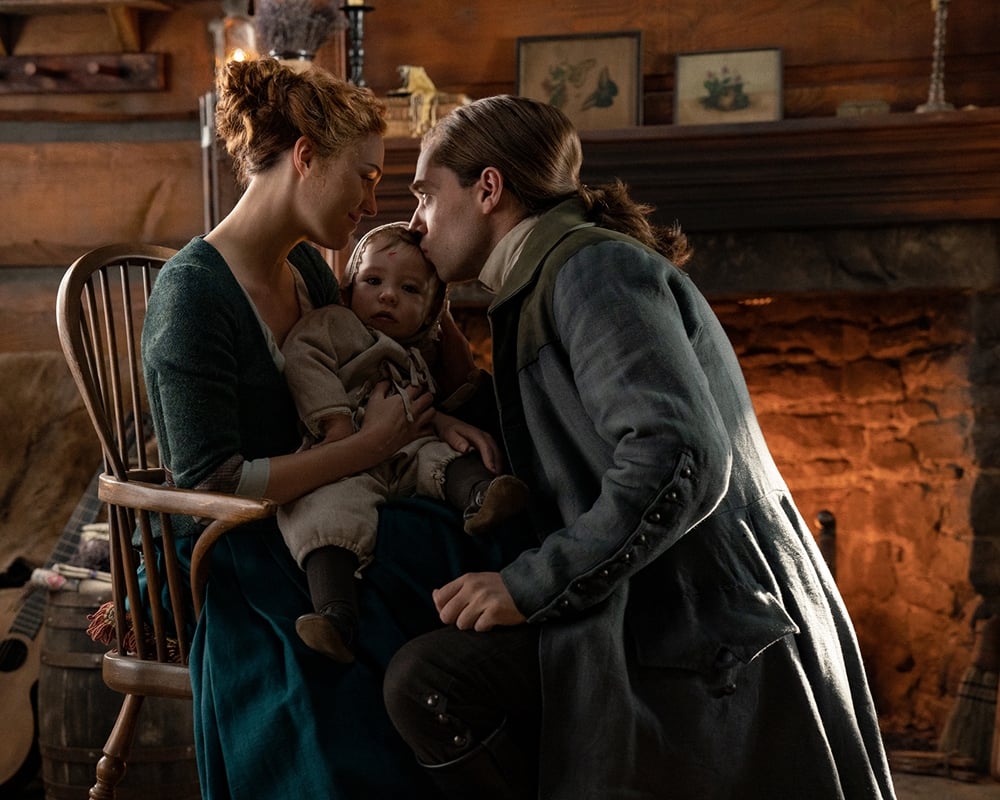 "I think he always thought that he would go back to his own time. There have been a lot of circumstances that have changed. We now have a child. We don't know if he can travel. And actually, they're happy there. I think Roger and Brianna, at the start of Season 5, he's happy. The life there is great. He's been integrated into the Fraser family and has an extended family here that he very much loves. So I think it just becomes about necessity for him. I think he feels like they're going to be safer back in their own time, but I'm not even sure if that's necessarily true. But that is one of the stories that kind of unfolds through Season 5, so that is something that has very much gone on for everyone, really, is whether or not they should go back."

Richard Rankin, Outlander Season 5 Television Critics Association Panel, 1/15/2020