'Outlander' Season 5: Who Plays Twins Kezzie and Josiah Beardsley?
Season 5 of Outlander is bringing a host of new characters into Claire (Caitriona Balfe) and Jamie's (Sam Heughan) lives. But the most interesting of the new additions are twins Kezzie and Josiah Beardsley. Newcomer Paul Gorman plays the part of both brothers, and he's quickly becoming a fan favorite.
[Spoiler alert: This article contains spoilers for Outlander season 5, episodes 1 to 5.]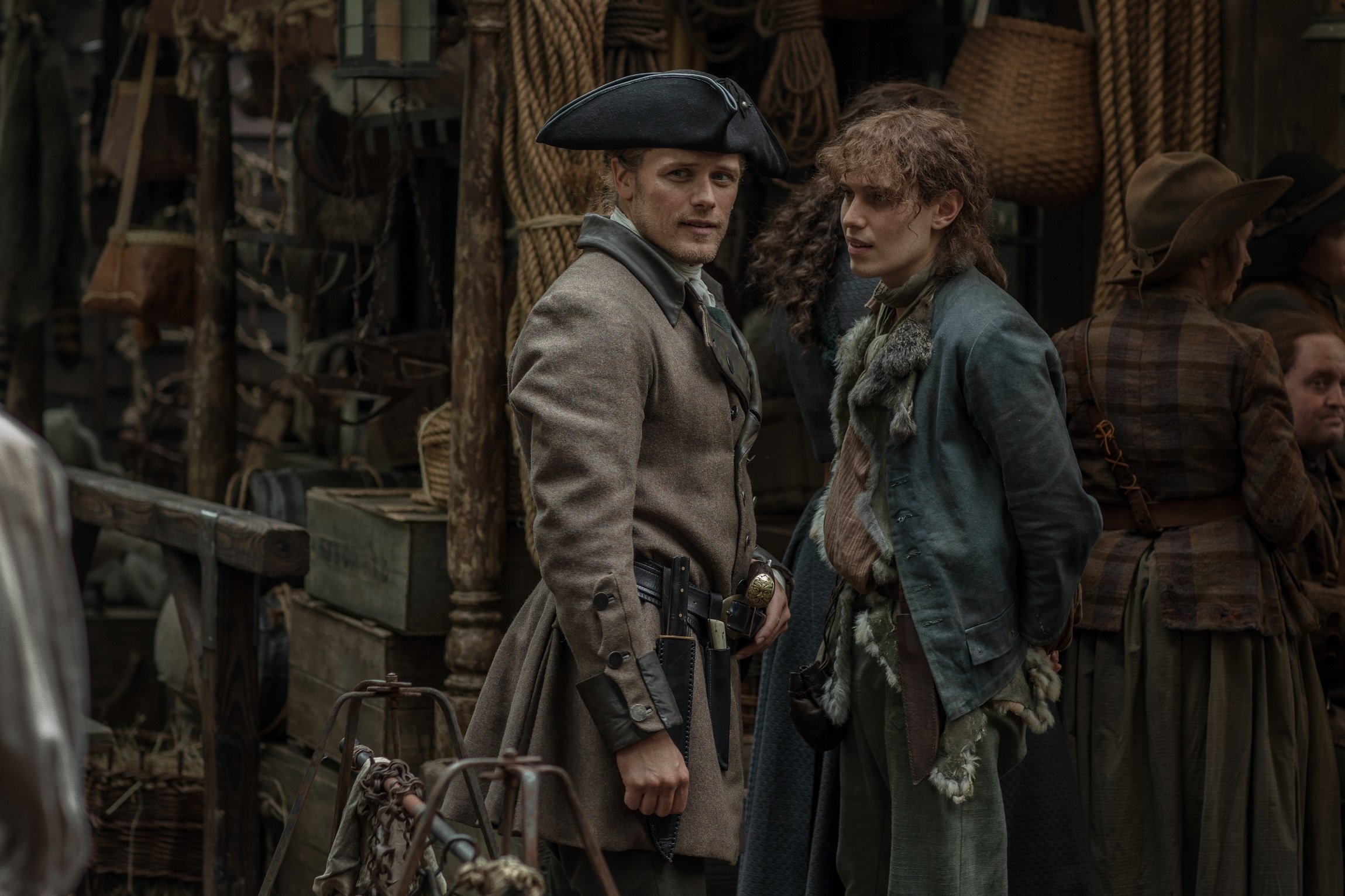 Who is Paul Gorman and what else has he been in?
Scottish actor Paul Gorman is just getting his TV career started. His role as Kezzie and Josiah Beardsley on Outlander is his first major on-screen role, but he has been in a number of stage productions over the years. 
According to his United Agents profile, Gorman has been in numerous theater productions for Royal Conservatoire of Scotland including Middletown, A Midsummer Night's Dream, and Julius Caesar. He also had various roles on BBC Scotland's stage production, Now's The Hour. 
Gorman played the role of Dan on BBC Scotland's radio project Whenever I Get Blown Up I Think Of You. And in the Royal Conservatoire of Scotland's film, Eavesdrop, the actor played the role of Miles. 
Who are Gorman's twin characters Kezzie and Josiah Beardsley on 'Outlander'?
Josiah and Kezzie Beardsley are the newest residents in Fraser's Ridge. Josiah was first introduced in the premiere episode for season 5. He comes to Claire's clinic to find treatment for his sore throat. 
There he meets Lizzie (Caitlin O'Ryan) and Jamie and reveals that he is a hunter. In the third episode of the season, when Jamie and his troops are settling into the woods for the night, they mistake Kezzie for Josiah. 
Josiah explains that he and his deaf and mute twin Kezzie are indentured servants of Mr. Beardsley. When Jamie and Claire learn of the torment Mr. Beardsley (Christopher Fairbank)  put the twins through, they go to his home to buy their freedom. 
After Jamie manages to get their papers from Mrs. Beardsley (Bronwyn James), he tells the twins to go back to Fraser's Ridge. In episode 5, Claire makes Kezzie and Josiah her first penicillin test subjects before performing surgery on their tonsils. 
How does Paul Gorman switch between characters while filming 'Outlander'?
Kezzie and Josiah might be twins, but the two are very different in terms of stature and nature. In a behind the scenes clip of the series, Gorman talks about how he changes between characters on set. 
"This is a brand new kind of adventure for me for playing two characters," Gorman says in the clip. "Josiah is a soldier, he's a man of the woods. Keziah is deaf." 
He noted that playing Kezzie is a challenge. But the show has an expert named Bea who helps him understand how this deaf character would interact with his environment. 
Aside from costume and hair, Gorman explained the psychological and emotional differences between his two characters. "Josiah is quite hailed, he's quite strong because he's a hunter," says Gorman. "And Keziah, because he's been at the Beardsley's farm for so long, he's kind of been beaten down a bit more. So he's kind of more inwards."
When switching between the characters on set, the actor noted how quickly he has to transform. "For playing two twins, I need to change very very quickly, and I've got an incredible team that helps with that, from hair and make-up and costume," Gorman reveals. "It's been great and everybody's so lovely."