'Outlander' Season 5: Why Fans Can't Stop Talking About Jamie and His Kilt
The premiere of Outlander has arrived and fans can't stop talking about it. One scene in particular involving Jamie Fraser (Sam Heughan) wearing a kilt is arguably the highlight of the season 5 premiere. Read on to learn what fans are saying about the iconic moment. There are spoilers ahead for Outlander.
Jamie gives a moving speech in his kilt and fans are here for it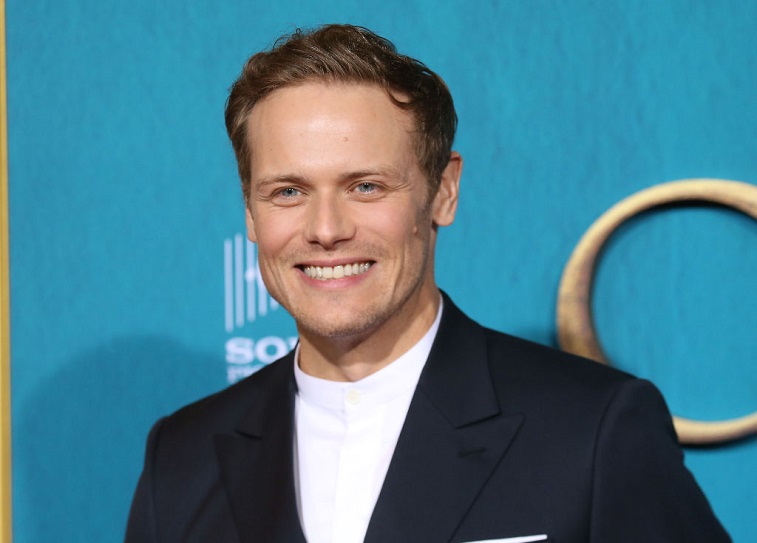 Jamie dresses up in his kilt and it's truly a moving sight. He steps out and shows Claire (Caitriona Balfe) his outfit before going outside to light up a cross and give a rousing speech to the people. Jamie seems even more powerful and commanding in this moment than we've seen him in some time. Plus, he's wearing a kilt people.
He gathers everyone around who have come for Brianna's (Sophie Skelton) wedding. "In the Highlands, when a chieftain sends himself to war, he'll burn the fiery cross sending a sign through it the lands of his clan," Jamie says. "It's a call for his men to gather their weapons. Come prepare for battle. We are friends, neighbors, countrymen, and we're not a clan, and I'm not your chief. But I hope that if the time comes you will all stand by my side. We can not say what might befall us, but we must not only be willing to make oaths to our wives and loved ones but to our brothers in arms and this new country. Stand by my hand."
Jamie then accepts the oath of the people around him. He takes the time to call for both Roger (Richard Rankin) and Fergus to take the oath. The rest of the people also give their oaths as well.
Fans can't stop talking about Jamie's kilt that steals the show
Fans are understandably excited about Jamie's moving speech, but more importantly, he's wearing his kilt again and it means we get to see his knees. People are more than a little excited about this.
"So good to see Jamie going back to his roots! I was thrilled when he held out his hand to Fergus," a Twitter user said.
"One of the BEST scenes in the entire series .. hugely iconic and so meaningful @SamHeughan killed it .. best actor on the show hands down. The absolute highlight of the episode and foreshadows the entire season," another user wrote.
Many people can't stop talking about that kilt moment. "King of Men!!! 🙌🏼🙌🏼🙌🏼! The kilt!! Beautiful, powerful moment for Jamie! #outlander," another Twitter user said.
"This was so frakkin spectacular to see JAMMF in his kilt again! King of men," another fan wrote.
The kilt love is seriously strong. "Bow down to the King of the Kilt," someone else said.
Numerous people can't help but comment about seeing Jamie's knees once again. "I thought I would never see those knees again," another user wrote.
"The kilt is back! #Outlander," an excited fan chimed in.
One Twitter user admits to jumping for joy during the moment. "The return of the kilt has me leaping with joy and excitement," someone wrote.
The premiere of Outlander still has fans talking. Season 5 is sure to be amazing if the first episode is anything to go on. Hopefully, there will be more kilt moments in the future.