'Outlander' Season 6: Sam Heughan Confirms Production Delay, Just How Long Will Droughtlander Be This Time?
'Outlander' star Sam Heughan confirms season 6 production is delayed, will fans have to wait until 2021 for new episodes?
Outlander is the latest television show to suffer from delays related to the coronavirus pandemic. Starz ordered season 6 Outlander along with season 5, but Sam Heughan recently confirmed that production on the upcoming season is delayed. With the season 5 finale right around the corner, when can fans expect Outlander to return to Starz?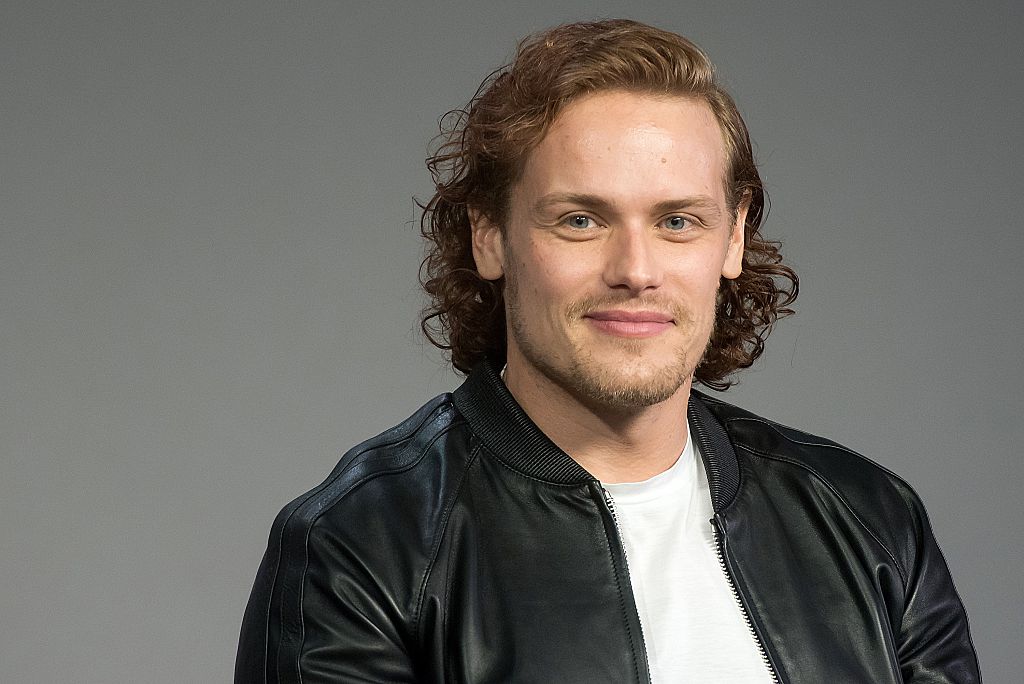 Everything we know about season 6 of 'Outlander'
Way back in May of 2018, Starz confirmed that it ordered two additional seasons of Outlander. The first of those, season 5, is about to wrap and was adapted from two books in Diana Gabaldon's series, The Fiery Cross and A Breath of Snow and Ashes.
In March, Heughan announced on Twitter that they had already started the script for the first episode of season 6. The Outlander star did not reveal any details about the season, but he did say that fans were going to love season 5.
"We have started… Ep 1!!! So excited," he wrote. "But you're going to love the rest of this season."
Heughan's co-star, Caitriona Balfe added that they are "still at work" on the new episodes. Although they have remained mum about the storyline, we do know a few things about the upcoming season.
According to Town and County, season 6 will feature 12 episodes — like season 5 — and will be adapted from Gabaldon's A Breath of Snow and Ashes. But just like season 5, fans can also expect to see some storylines from the seventh book in the series, An Echo in the Bone.
Heughan dishes on season 6 production
The writers were working hard on developing the script for season 6 of Outlander when the coronavirus pandemic hit. Taking to Twitter, Heughan recently confirmed that filming was set to start in May but is now postponed until further notice.
"We were supposed to start this week," Heughan shared on May 3. "We have scheduled for Fall. Will just have to see…"
With production delayed, the premiere of season 6 of Outlander will also be pushed back to sometime in 2021. If filming starts this fall, the earliest fans can expect it to hit Starz is later in 2021.
At this point, there is no telling if filming will resume as scheduled. The good news is that production will ramp up as soon as things are safe enough to start filming. And with Starz already having ordered the new season, it will come eventually.
Anything beyond season 6, however, remains uncertain. Outlander is still one of the most popular shows on Starz, so it is unlikely that it will get canceled. There are also still plenty of books to adapt to the small screens, with Gabaldon currently finishing the 9th book in the series, titled Go Tell The Bees That I Am Gone.
What's ahead for the season 5 finale of 'Outlander'?
Over the past four seasons, Outlander has given fans some pretty shocking endings, and it looks like season 5 will not be any different. In the penultimate episode of season 5, Claire (Balfe) was kidnapped by the Brown brothers, forcing Jamie (Heughan) to declare war and mount a rescue mission.
Although fans will be rooting for Jamie to succeed, Heughan recently teased that there are some "tough" times ahead for our favorite Outlander couple. According to Express, Heughan revealed that those who have read the books know exactly how the finale is going to play out.
"I think people that read the books know what happens," he shared. "But even those people are going to be surprised by the way that it's been shot and the way that we approached it."
Heughan added that Jamie and Claire will need to lean on each other following the events in the finale and that whatever happens is "going to be really testing" for the pair. Given everything they have been through so far, Heughan's comments have official worried fans.
In Gabaldon's novel, Claire is in captivity for three days and is raped. Jamie eventually comes and frees her, but the ordeal is the worst thing Claire has experienced so far in the books.
New episodes of Outlander air Sunday nights on Starz.