'Outlander' Star Caitriona Balfe On Her 'Gratifying' New Role as Producer
'Outlander' star Caitriona Balfe opens up about her new role as a producer on the show days before the season 5 premiere.
Outlander stars Caitriona Balfe and Sam Heughan are taking things to the next level in season 5. The actors, who play Claire and Jamie Fraser on the show, were officially promoted to producers for the new season of Outlander. With the premiere of season 5 only a few days away, Balfe opened up about what it means to take on more responsibilities behind the scenes.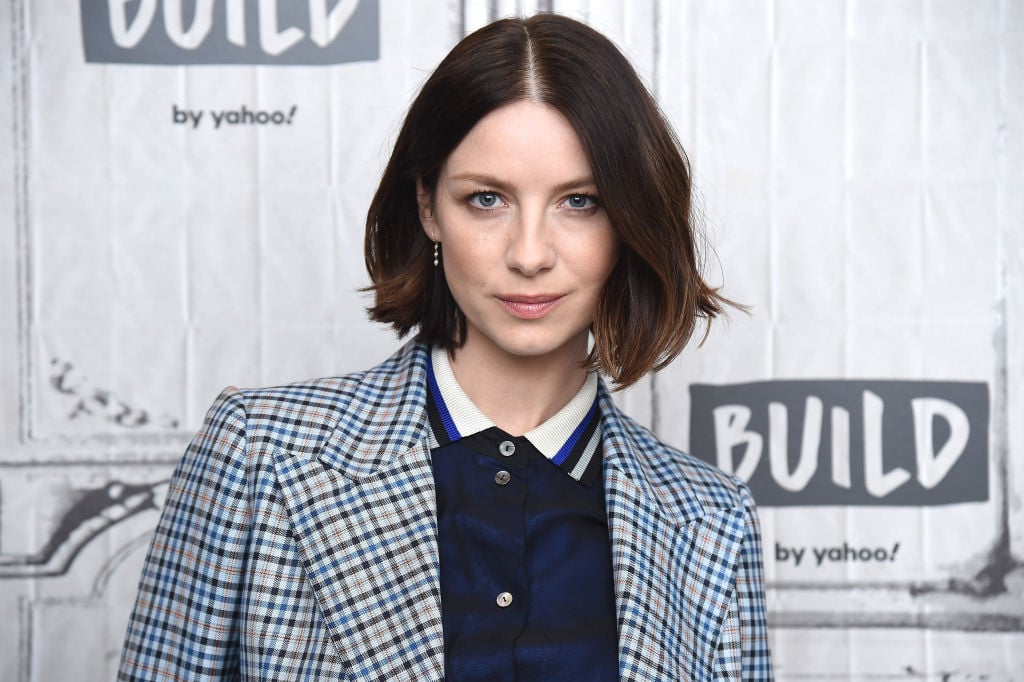 Balfe embraces her new 'Outlander' producer title
Balfe and Heughan have done an amazing job portraying their characters the past four seasons, and fans loved the idea of making them producers. Not only does this get them more involved in the creation process, but it also gives them more control over the fate of their characters.
The actors have been with the series from the start and have become intimately familiar with their characters over the years. So it makes sense to give them more input on where the story is headed at the beginning of each season.
Making them producers also gets them access to their scripts earlier. For Heughan and Balfe, this is probably one of the biggest benefits of being a producer.
While fans look forward to the premiere of season 5 of Outlander, Balfe recently discussed her thoughts on the big promotion.
Balfe opens up about becoming a producer on 'Outlander'
Season 5 is the first time Balfe and Heughan have acted as producers on Outlander. A lot of the work they did this season was to gain experience in their new roles, which will likely expand as the series progresses.
For now, Balfe was very eager to learn the ins and outs of being a producer. According to Carter Matt, she also deeply appreciated discovering new things and seemed very willing to expand her responsibilities in years to come.
"I wanted to learn, and I think that's been the most gratifying part about it, is just being able to sit in on all the production meetings, see how it's run, and where we can be of benefit. I'm hoping that we continue to expand it going into this season," Balfe shared.
The actress added that she and Heughan did not become producers until later in the development of season 5 of Outlander. With that in mind, Balfe made sure that she wasn't just a producer by title and that she actually learned a thing or two before production ended.
She also hopes to use what she learned next season, as her role as a producer will be likely expanded. That said, if Balfe continues as a producer, then she won't get much of a break between seasons.
What's ahead for Claire?
When she isn't working behind the cameras, Balfe's main role on Outlander is starring as Claire Fraser. Last season, Claire and Jamie established a new home in North Carolina and reunited with their daughter, Brianna (Sophie Skelton).
Family will continue to be a theme this season, and Balfe recently revealed that Claire will be settling into her life in season 5.
She will also be doing more as a doctor on Fraser's Ridge, though she will be facing some hurdles as she embraces living in the 18th century. This includes helping her daughter find her own place in the world.
"I think Claire feels that while she has a calling no matter what time she's in, utilizing her skills as a doctor, she sees that it's hard for Brianna to find equal balance," Balfe stated. "In terms of being a mother and wife, while also having something for herself in terms of a profession."
The actress added that one of the main challenges for Brianna is finding fulfillment in her new home. Not only will she be struggling with raising a newborn this season on Outlander, but she will also come to the realization that life in the 1700s is not all that safe.
At the end of the day, Balfe revealed that Claire will push Brianna and Roger to return to the 20th century, where they can lead better lives.
Balfe enjoys success outside of 'Outlander'
Apart from Outlander, Balfe has done an impressive job expanding her career in Hollywood. This past year, for instance, Balfe landed a role in the award-winning film, Ford v Ferrari.
She also had a voice acting role in The Dark Crystal: Age of Resistance, an animated project that premiere on Netflix.
Considering how Balfe will be continuing her work as a producer on Outlander, there is no telling what kind of job opportunities will open up down the road. Although we could not be happier for her, we hope that none of her outside projects will ever pull her away from Outlander.
Fans can watch Balfe in action when the new season of Outlander premieres February 16 on Starz.