'Outlander' Star Ed Speleers Explains Stephen Bonnet's 'Twisted' Thinking
Brianna's nightmares turned into reality on the April 26 episode of Outlander. Stephen Bonnet finally attempted to see his sordid plan through. Actor Ed Speleers plays Bonnet on the series, and he's explaining just why his character is so 'twisted.'
[Spoiler alert: This article contains spoilers for Outlander, Season 5, Episode 10.]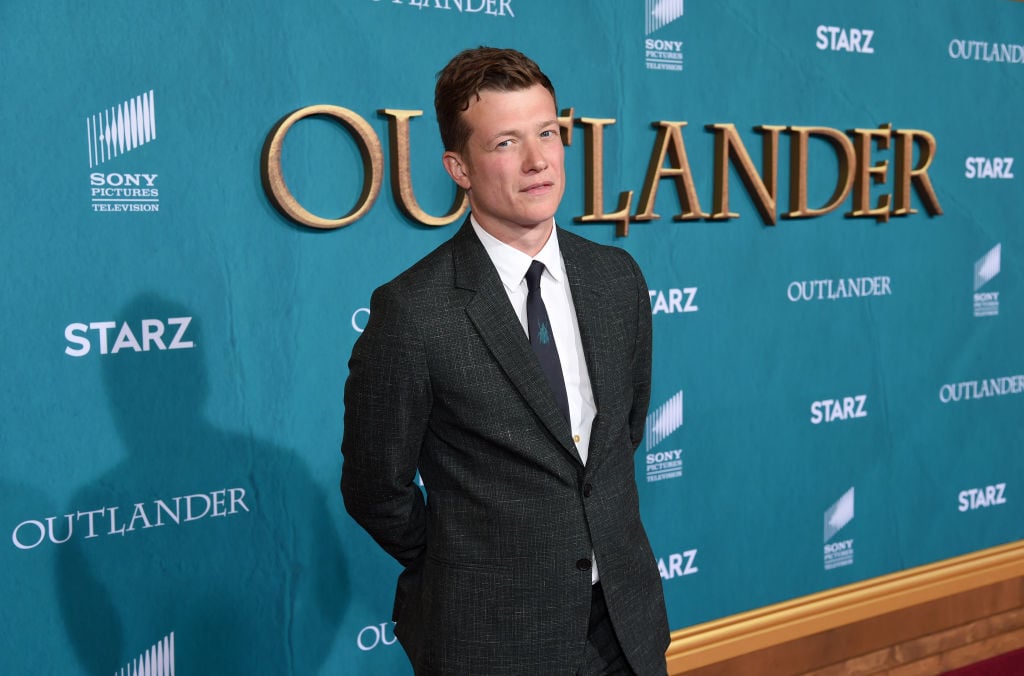 Stephen Bonnet comes for Brianna on 'Outlander'
From the beginning of season 5, Brianna (Sophie Skelton) has been worried about Stephen Bonnet. Until the day of her wedding, she assumed he died in the fire at the prison in Wilmington. But, after overhearing Jamie (Sam Heughan) and Lord John Grey (David Berry) discussing Bonnet's survival, Brianna begins looking over her shoulder.
Back in season 4, Brianna visits her rapist in prison and tells him he is the father of her baby. Now, knowing he's alive, Brianna is terrified that Bonnet will try to take Jemmy — who he presumes is his son. As a preemptive measure, Claire (Caitriona Balfe) concocts a brilliant plan to lure Bonnet into a whiskey sale so that Jamie and Roger (Richard Rankin) can ambush him.
However, when the Frasers arrive in Wilmington to prepare for their meeting with Bonnet, he sees Claire and Brianna first. Bonnet sends his men to conduct the whiskey purchase, while he follows Brianna to the beach and kidnaps her.
Bonnet shows his vulnerable side
For a few fleeting moments, as Bonnet opens up to Brianna about wanting to be a better man and a good father, it almost feels as if there's a little bit of humanity left in him. When he tells her about his tortured childhood as an orphan and asks her to hold him, the reason he's so broken starts becoming more apparent.
But when he realizes Brianna is appeasing him to bide time and escape, any semblance of humanity Bonnet has disappears. He goes back to his sociopathic evil ways and proceeds to sell Brianna off to his brutal friend.
Luckily, the Frasers arrive just in the nick of time. They capture Bonnet and take him to Wilmington where he's sentenced to death by drowning. In an act of either mercy or vengeance, Brianna puts a bullet in Bonnet's head before he can drown.
'Outlander' star Ed Speleers explains Stephen Bonnet's motivation
In an interview with Elle, Speleers opened up about the episode and discussed his character's sociopathic personality. The actor explained why Bonnet treats Brianna so badly without any remorse.
"He has this twisted idea of what the truth is," Speleers said. "He does believe that due to fate and luck, which he's built his whole life on, that his connection with Brianna is real—that there's something deeper going on and there's a reason they keep crossing paths. He doesn't believe his heinous acts are crimes."
Speleers also explained that in his "final hurrah," Bonnet was able to reveal a part of his life that humanizes him. "It does not mean I empathize with him in any way," he added, "but there's someone in there, and for whatever reason, they've ended up being abhorrent."
With his Outlander coming to an end, Speleers said he feels "really, really lucky" to be a part of the show. He called it one of the "best atmospheres" he's ever worked under, and praised the cast, crew, and fans for their generosity.
"A lot of that comes down to the tenacity of the crew and the people right at the top: Sam and Cait and Richard and Sophie," he explained. "Everybody was welcoming from the get-go. And I've been blown away by the fan community — There's a lot of love in the Outlander world."