'Outlander' Star Sam Heughan Admits He Lied to Land the Role of Jamie Fraser
When Outlander debuted back in 2014, the series became an immediate critical darling and fan favorite. Based on Diana Gabaldon's extremely popular book series, Outlander has been a huge hit for STARZ.
The time-traveling fantasy drama has also made Sam Heughan (Jamie Fraser) and Caitriona Balfe (Claire Fraser) bonafide global celebrities. But in order to land the life-changing role, Heughan admits that he had to tell a lie.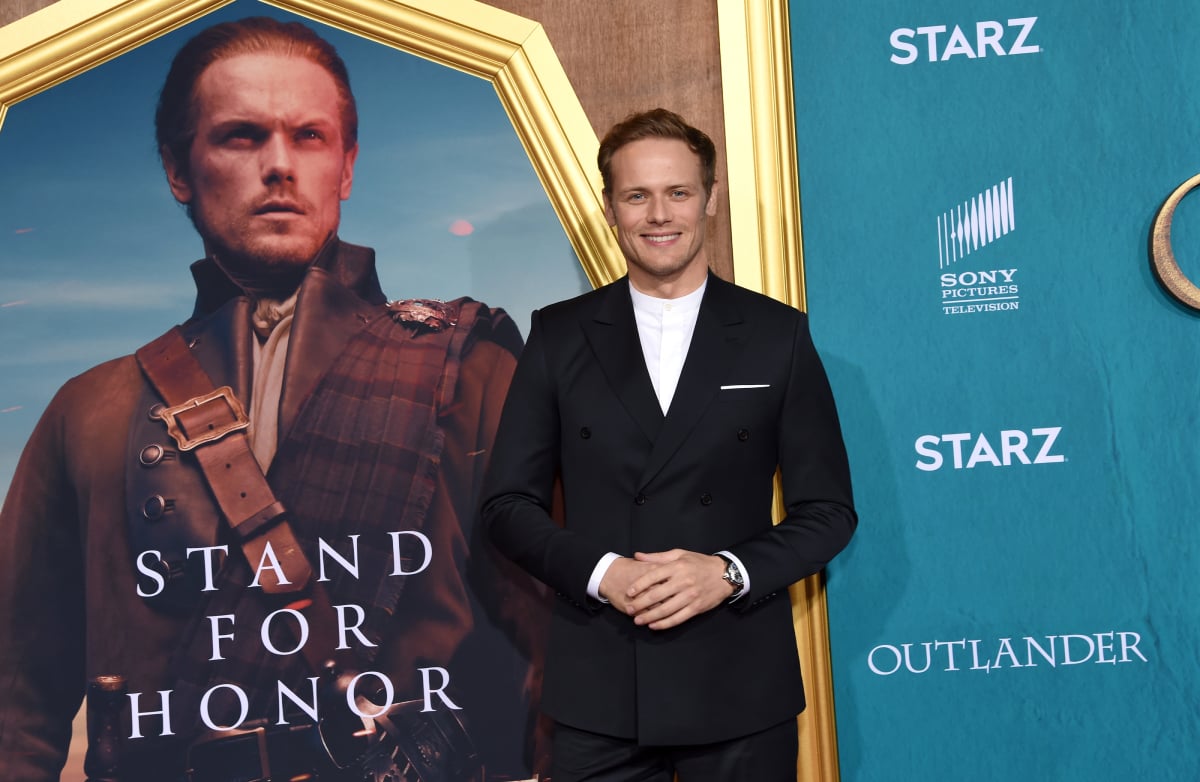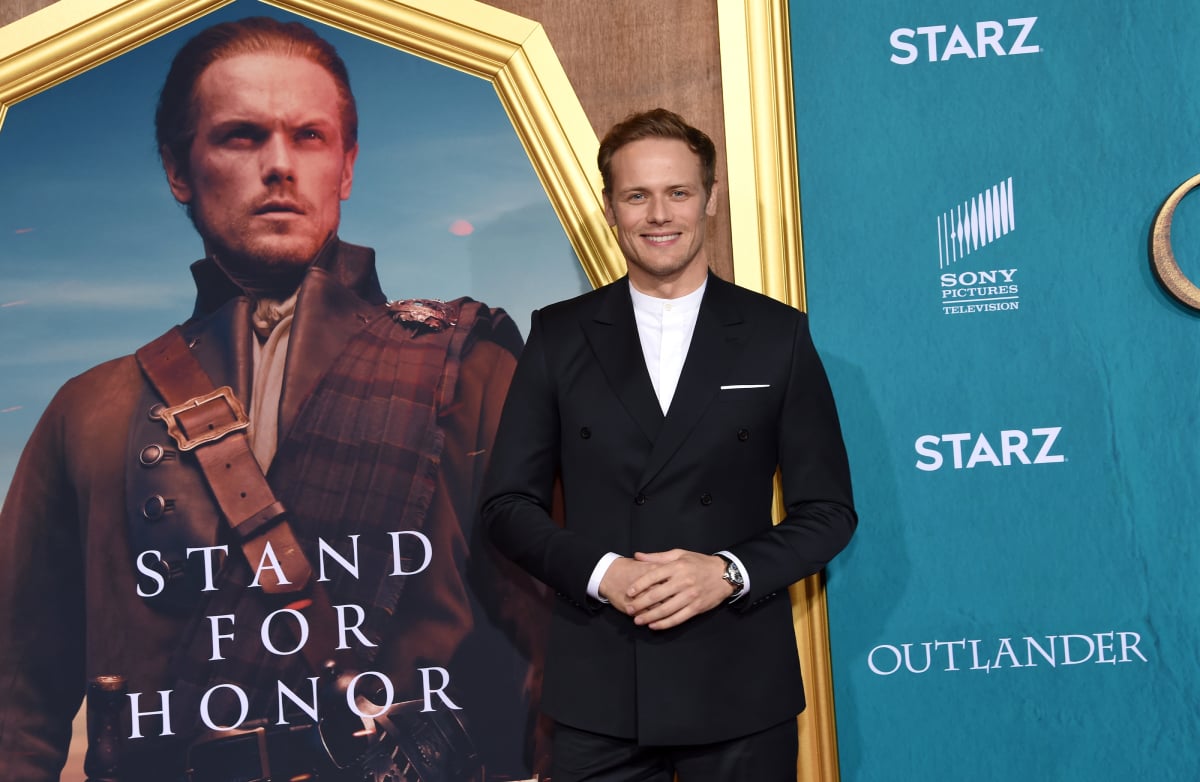 Sam Heughan was a struggling actor before 'Outlander'
Outlander has catapulted Heughan into the spotlight. But before he became Jamie Fraser, Heughan was a struggling actor who experienced 12 years of failed auditions. During an appearance on the Outcasts podcast with David Berry (Lord John) and Tim Downie (Governor Tryon), Heughan told the story of how he got the job on Outlander.
According to Cinema Blend, the 40-year-old Scot said that he had just returned from "another pilot season" in America, and he had gotten "close on a lot of stuff." He says that he auditioned for a number of different shows – including Agents of S.H.I.E.L.D. – and signed a "test deal." But ultimately, nothing came of it.
Back in the UK, he realized that once again he had spent all of his savings and had made zero progress in his career.
"I'd spent all my savings…and was back at square one after 12 years of auditioning, and had to sign on to the dole office, which is basically [for] unemployed people," Heughan explained.
When he tried to sign up for unemployment, Heughan was denied. This forced him to get a job at a bar, among other temporary gigs.
"At that point I really was not considering giving up straight away. But, I was thinking, 'God, I'm 34, is this sustainable? Can I keep doing this?'" Heughan said.
His Jamie Fraser audition was 'pretty remarkable'
Just when Heughan was at the point where he was questioning if he could make a career out of acting, he got the Outlander audition. Producers were actually pretty worried about finding the right actor to play Jamie Fraser. They thought the process would be difficult. However, they found Heughan early on in the process
"And then, the rest is history, I guess," Heughan said.
The actor says that his Outlander audition was an extremely quick process, which he called "pretty remarkable." In the seven years since he got the part, Heughan says it has been "such a great journey" so far.
"I think it's still got life in it and we love it, we love going to work. I have the best co-stars,"  Heughan said. "We all talk about how tense it is and what hard work it is, and it is, but it's also extremely rewarding and it's changed my life.
The 'Outlander' star admits he told a lie during his audition
In his new book Clanlands, Heughan admitted that he told a lie during his Outlander audition. He made his confession while reflecting on season 1 and the black Friesian horse named Sleepy that he worked with.
"Slender and elegant, he [Sleepy] looked after me in Season One," Heughan writes. "Luckily, the stunt team saw through my 'bull' regarding my ability to ride – I'd lied about being raised on a farm and riding horses since I was a bairn to land the parts in Alexander the Great and Billy the Kid, having previously only stroked a donkey!"
Heughan says that he was determined to learn how to ride properly. Or, he could at least trust Sleepy and let him do the work. Now, the Men in Kilts star feels confident on a horse. But he admits that the horses on Outlander are so well trained that they make the actors look better than they are.
Seasons 1 through 5 of Outlander are available on the STARZ app and Amazon Prime Video. Season 6 is expected to premiere in late 2021. New episodes of Men In Kilts air Sunday nights on STARZ.